An adorable sloth named C.C. stopped by TODAY on Wednesday, rolling around upside down and showing off her big eyes and trademark smile to help promote filmmaker and zoologist Lucy Cooke's new book, "A Little Book of Sloth."
Animal fans are probably already familiar with Cooke's work: Her Valentine's Day video "Bucket of sloths," featuring the incredibly cute inhabitants of the Costa Rica sloth sanctuary, went viral last month, and Savannah credited her on Wednesday with starting the "sloth craze."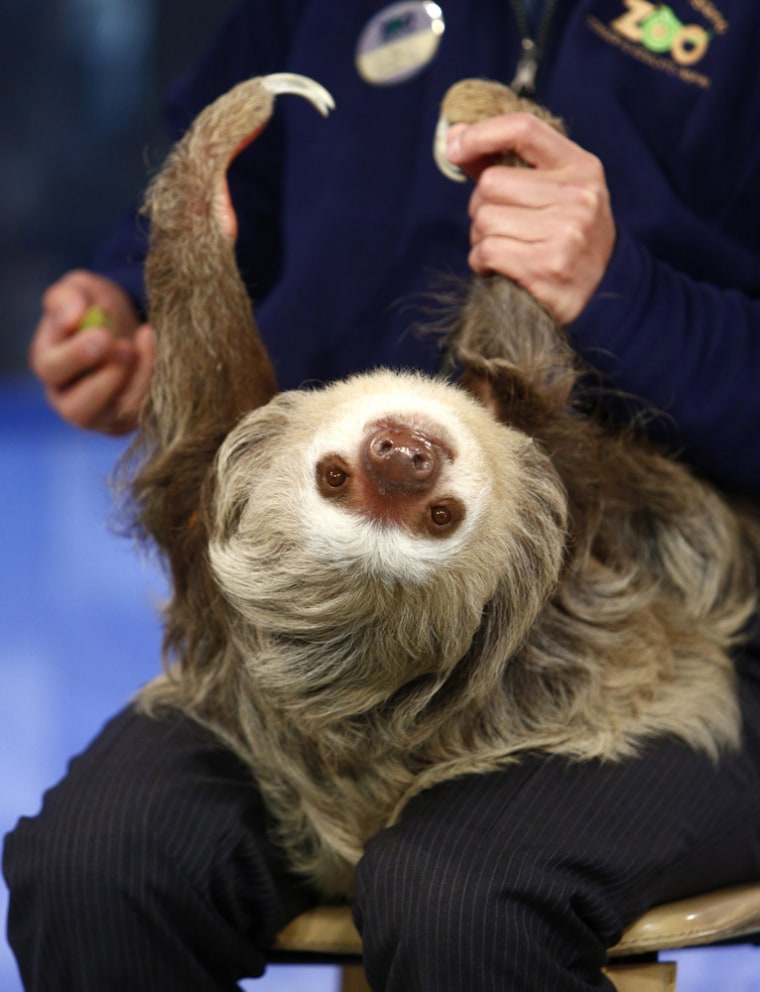 "I fell in love with sloths," Cooke explained. "They're genetically pre-programmed to hug. They smile all the time ... I think they're very misunderstood, so I want to make people understand."

With apologies to C.C., who was visiting from New York's Staten Island Zoo, Savannah brought up the common perception that sloths are lazy. "People think that being slow is equated to being sort of stupid or lazy, but actually it's an incredibly successful evolutionary strategy," Cooke explained. "Being fast is overrated. It's just one way to survive."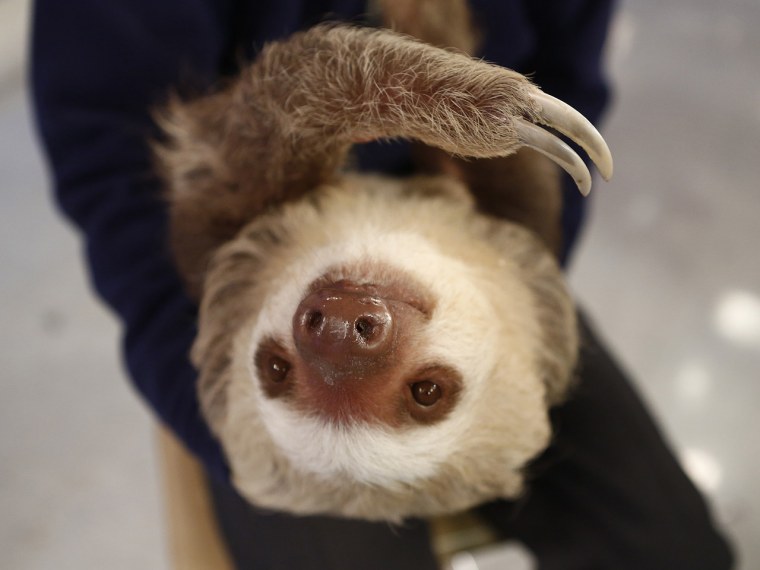 Meanwhile, C.C. lounged lazily in her favorite position: with her feet in the air, scratching her chin with a long fingernail. "They're nature's couch potato," Cooke said.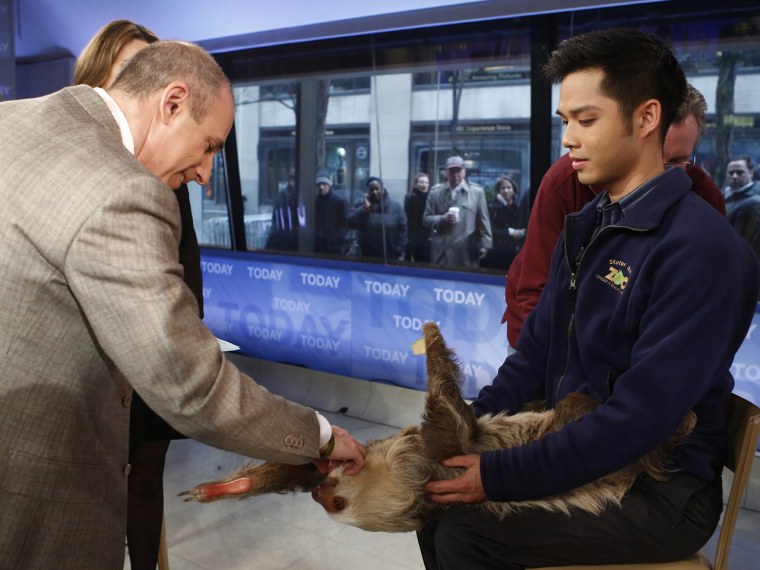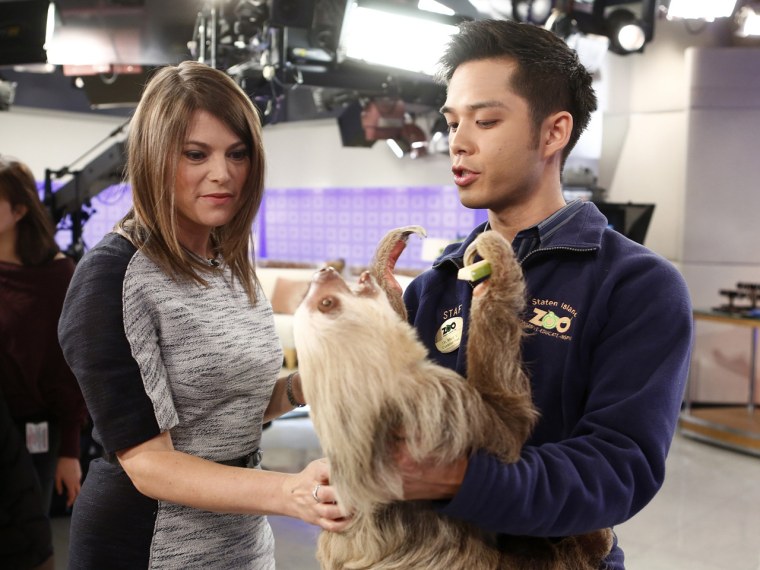 If you're lucky enough to be in the company of a sloth, you'll find that they have no body odor and make no noise, Cooke added. They only go to the bathroom once a week, but as Cooke pointed out, "it takes them a whole month to digest just one leaf."

"They look and smell like a tree," Cooke said, prompting Savannah to take a sniff. "An animal that spends 80 percent of its life resting is my kind of animal," she wrote on Facebook after the show.