It's not goodbye, it's see you later, Wrangler!
It's hard to believe that TODAY's time with our puppy with a purpose has come to an end (*wipes tears*), but we know he will be moving on to bigger and better things.
TODAY fans, of both the human and canine kind, shared their support for Wrangler throughout the morning.
RELATED: Goodbye, Wrangler! A loving look back at his time with TODAY
Wrangler's TODAY family also shared their own farewells.
Our TODAY puppy started his final morning like any other, playing with his best pal Matt.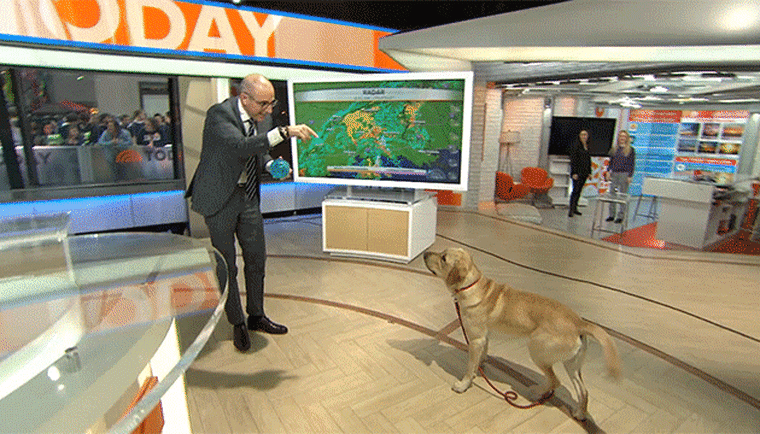 RELATED: Good puppy! Wrangler's 10 cutest moments on TODAY
Next, he took one last victory lap around the plaza.
Then, we had to relive the most paw-dorable Wrangler moments!
Wrangler's send-off would not be complete without a little nostalgia and bubbly!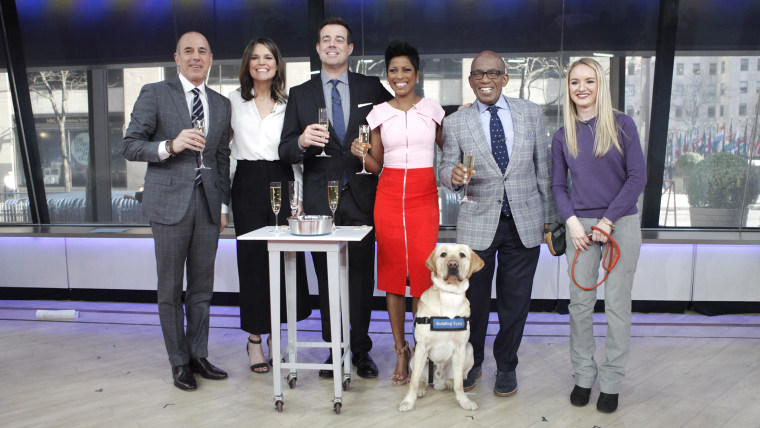 WATCH: Puppy love! See Wrangler's special bond with Matt Lauer
We could not be more proud of TODAY's puppy with a purpose. Good luck, buddy!