I love these Feb. 8 photos of a polar bear shaking the water off at the zoo in Hanover, Germany.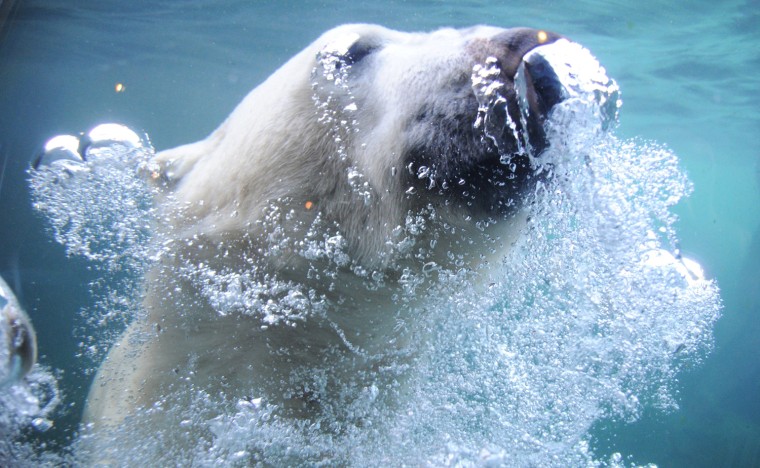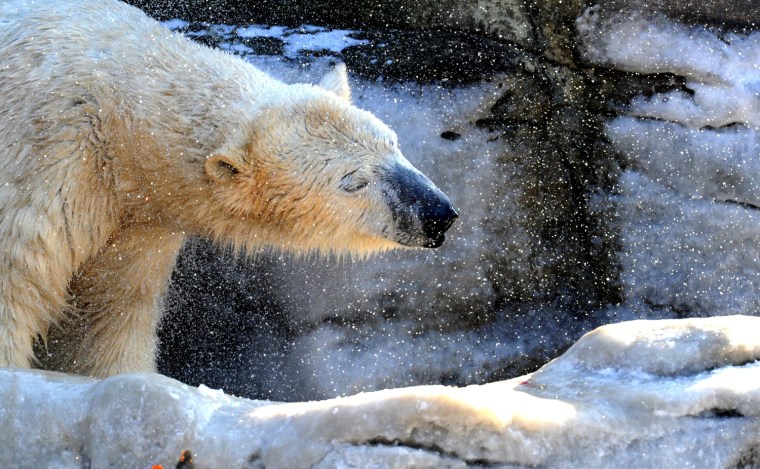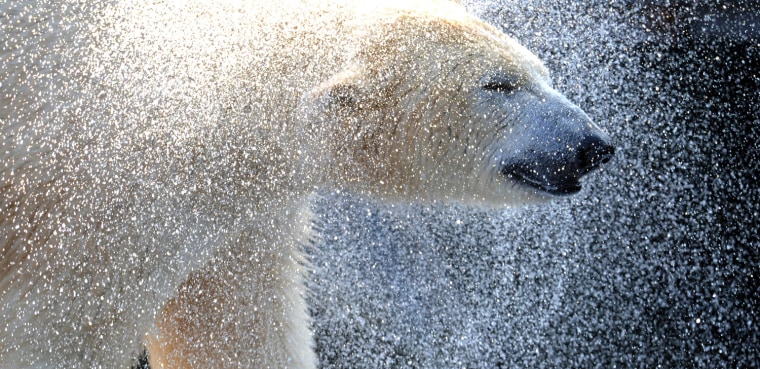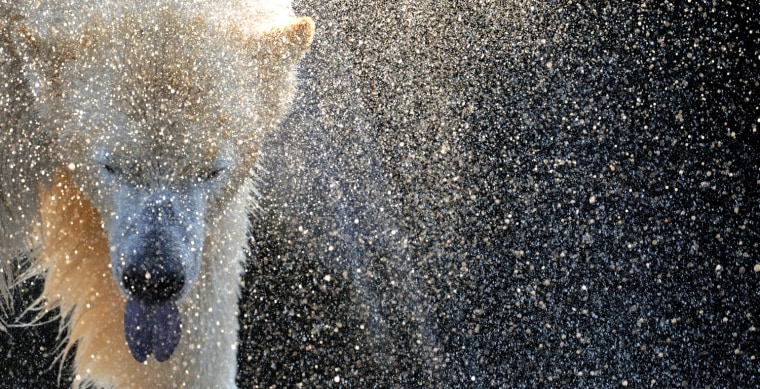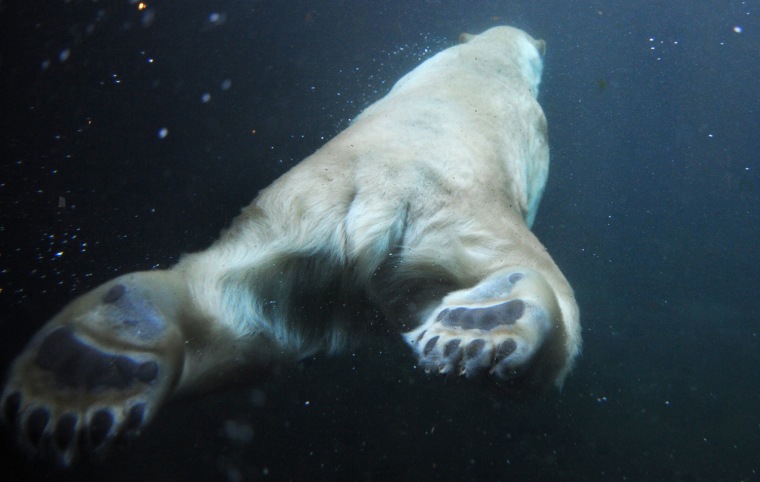 The photos are so vidid, they almost made me feel like I was right there.
According to Polar Bears International, the polar bear, or the sea bear, evolved about 200,000 years ago from brown bear ancestors. Polar bears are superbly adapted for survival in the far north.
TODAY.com multimedia producer Mish Whalen loves polar bears but wouldn't want to come face to face with one unless there was a peice of glass between them. Discuss this post in the comments section or hit me on Twitter @mishrwhalen