After their dog passed away in April, a Virginia mom and her 3-year-old son developed a special ritual to remember the beloved pet.
For the last few months, Mary Westbrook and her son Luke have sat down together to write messages to their beagle, Moe, and then "send" the letters from their home in Norfolk, Virginia.
"Because you can't fool a three-year-old, we take the letter to our mailbox," Westbrook wrote in Distinction magazine, noting that they address the notes to "Moe Westbrook, Doggie Heaven, Cloud 1."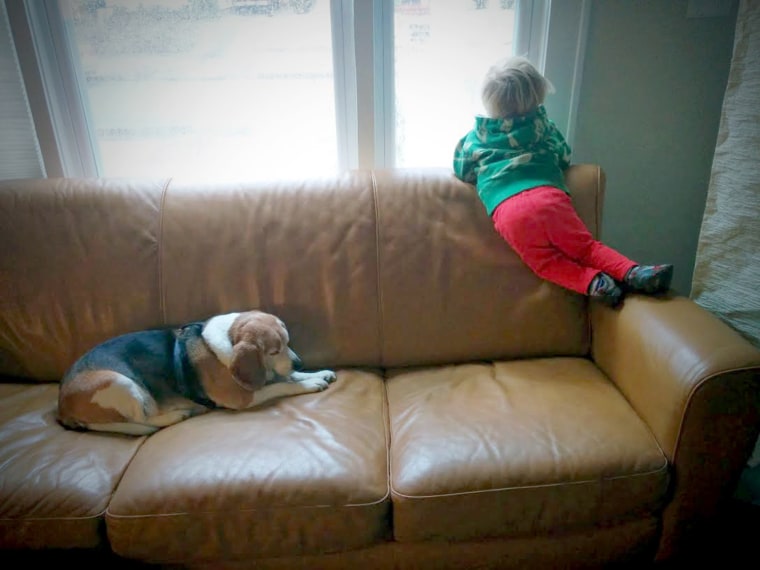 Westbrook usually retrieves the note from the mailbox later in the day so that her son believes they've been delivered, but two weeks ago, she forgot to collect their message and assumed it had been discarded.
And on Wednesday morning, they got an incredible surprise: a response from "Moe." The unstamped note which showed up in the family's mailbox read, "I'm in doggie heaven. I play all day. I am happy. Thank you 4 being my friend. I wuv you Luke."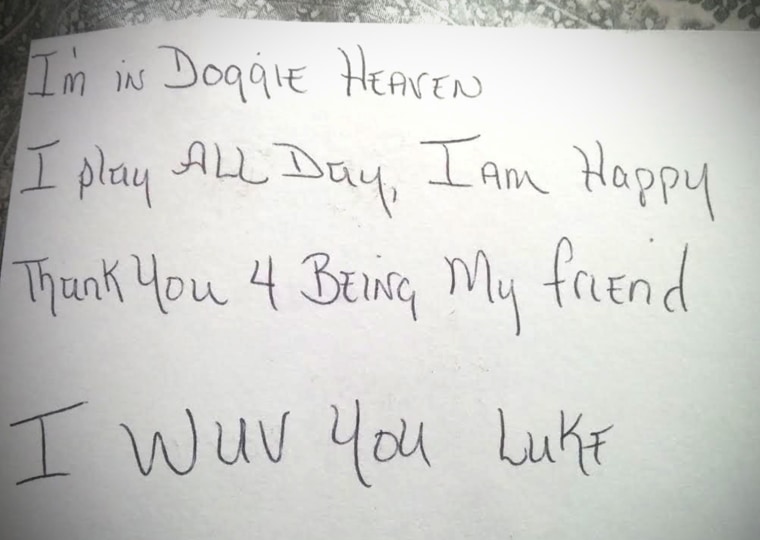 Westbrook was floored by the letter, as the dog had meant so much to the family.
"Moe came into my life 13 years ago and he made things more complicated and smelly — but also, well, wonderful," she wrote. "I still miss him every day."
She kept the note by her desk all day and finally gave it to Luke that night. After all, he was the one who had come up with the idea to write Moe in the first place.
"They were real buddies," she told TODAY.com.
She still doesn't know who was behind the letter, but says she was just happy to see Luke smile.
"Receiving the note reminded me of the goodness of people and just how big a small gesture can really be," Westbrook wrote. "Here's to Moe, in doggie heaven, and thoughtful postal workers everywhere."