Presley Ware is as much of the student body as the adolescents at Good Hope Middle School in West Monroe, Louisiana. It's why she ended up in the school's yearbook, leash in mouth, next to her best friend, Seph Ware.
Presley is Seph's service dog, and the goldendoodle goes everywhere the 14-year-old does, including to school.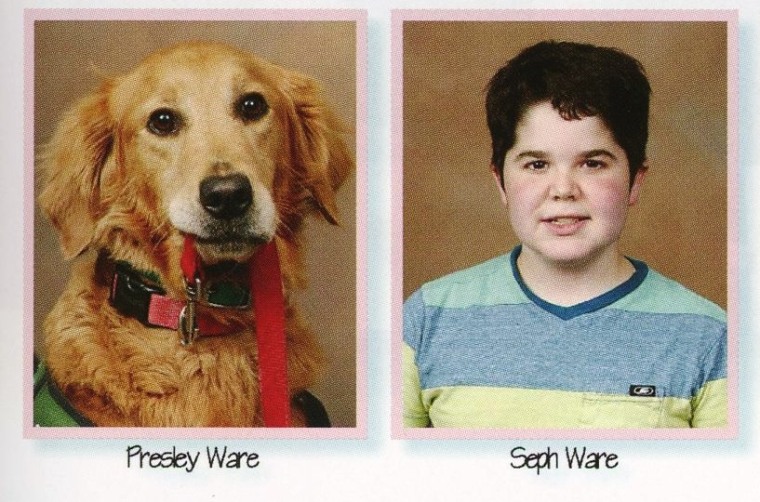 Seph has Duchenne muscular dystrophy, a genetic disorder in which muscles get progressively weaker. When he drops his school binder, or falls or loses his balance at school, Presley comes to his rescue.
RELATED: Service dog sticks by boy with autism's side, even in hospital bed
"She helps him with his daily activities," Seph's father, Joseph Ware Jr., told TODAY. Presley joined the family a little over three years ago and rarely leaves his son's side. "The dog has been a real blessing. The dog has been great for Seph in every single way."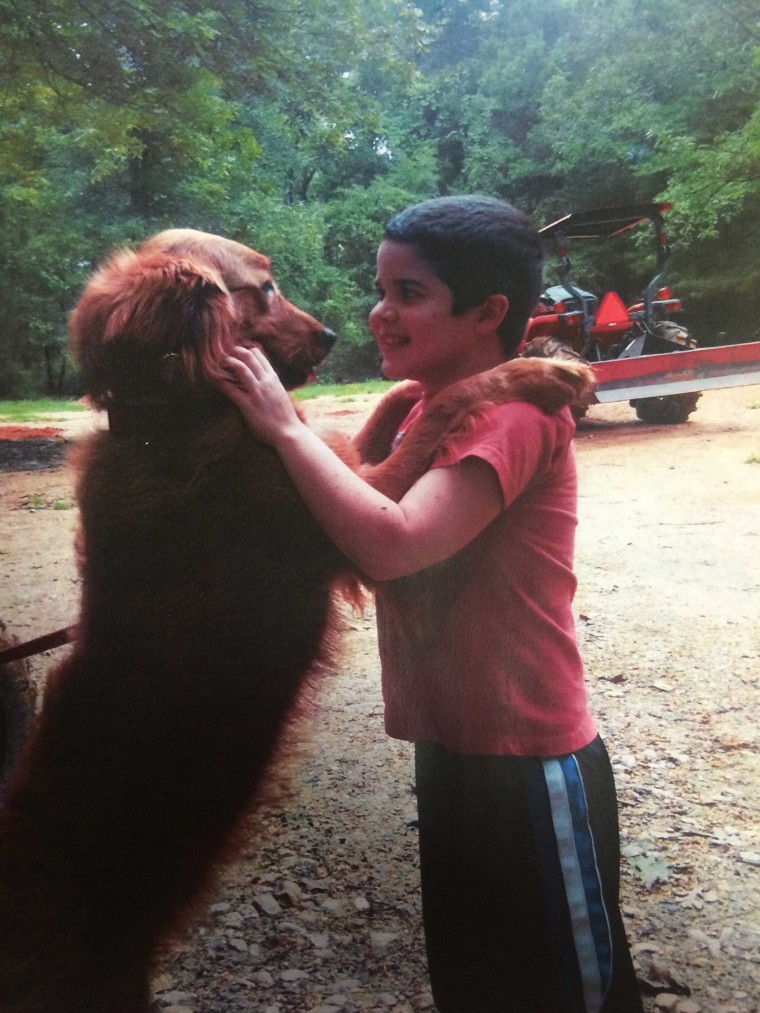 Staff and students alike at Good Hope Middle School know Presley by name, said Sonya Hogg, the yearbook adviser who arranged for the dog to be included among the seventh-grade student photos.
"She's part of our student body. She goes everywhere Seph goes. She knows exactly what to do in each teacher's class. She knows where to go, she's quiet, she's still. She never bothers or disrupts anyone," Hogg said.
RELATED: Everything you need to know about Wrangler, TODAY's 'puppy with a purpose'
"She's part of our school. And if we're going to put every body in our school in the yearbook, then Presley needs to be in the yearbook."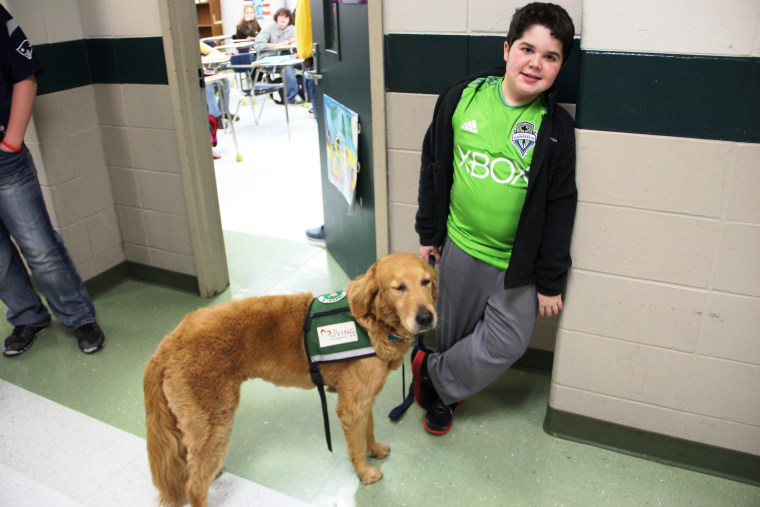 Hogg said it took a bit of coaxing before the photographer could get Presley to stay still enough for a photo.
"When we would walk up to her to try to straighten her or turn her the right way, she would sit down and roll over on her back because she wanted us to rub her tummy," Hogg said.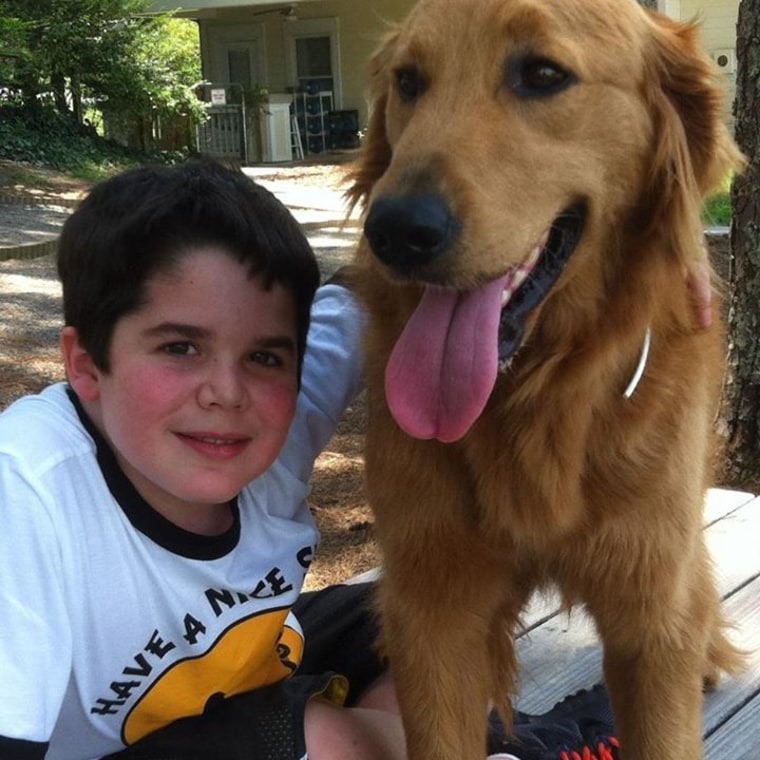 Ultimately, the photographer let Presley keep the leash handle in her mouth — something the dog often does so Seph doesn't have to bend down and pick it up.
"The leash was the trick. When we let her keep the leash in her mouth and tell her to sit, she did it. We got her picture," Hogg said. "We probably fooled with her for five or 10 minutes, which is more time we would spend having to photograph a student, but it was worth it."
Follow TODAY.com writer Eun Kyung Kim on Twitter.