For nine years, NFL-averse canine lovers have turned to Animal Planet's 'Puppy Bowl' for an afternoon of adorable competition during Super Bowl Sunday. But this year the Hallmark Channel is offering a bit of counter-programming for the counter-programming: the first annual 'Kitten Bowl.'
The game is set to be a star-studded affair, with Howard Stern's wife Beth Ostrosky Stern and radio sportscaster John Sterling hosting and a slew of TV personalities (including TODAY's own Hoda Kotb) showing up to cheer on the tiny felines.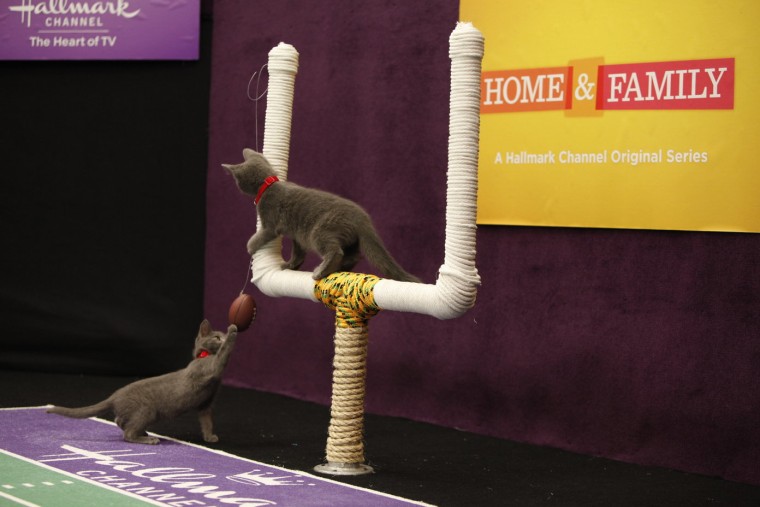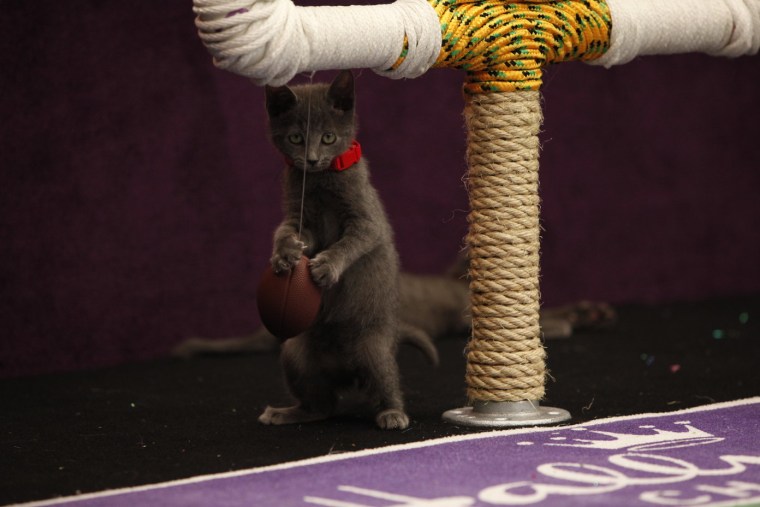 If these photos are any indication of what's to come, the competition will be nothing short of fierce. All of the rescue cats, which hail from the North Shore Animal League America, have been sorted into teams based on their coat colors. 
There will be two preliminary playoff rounds before the final showdown, as well as three hours of warm-up play featuring hurdles, tunnels, and hoops to whip the kittens into shape. The cats score points by getting the ball to the end zone — and being cute, of course. 

Filming of the Kitten Bowl is already well underway, and viewers will get a glimpse of the big show on Dec. 1, when the Hallmark Channel uploads preview clips to YouTube. That way you can get those predictions ready ahead of the final broadcast on Feb. 2 at 12 p.m. ET.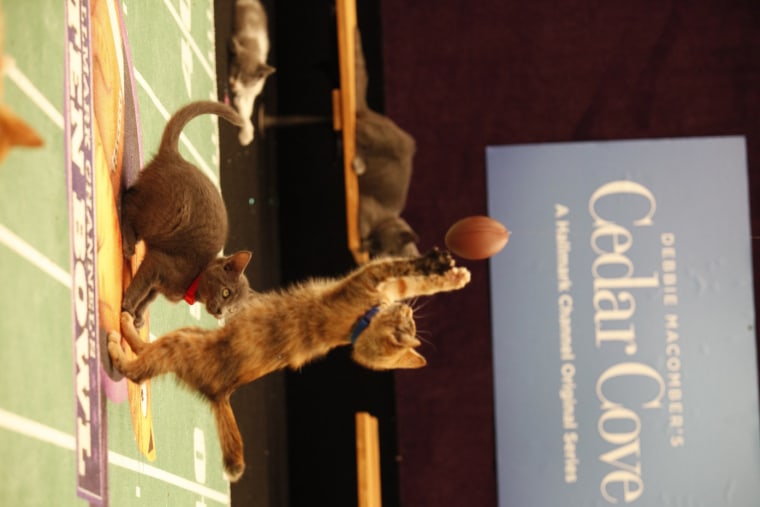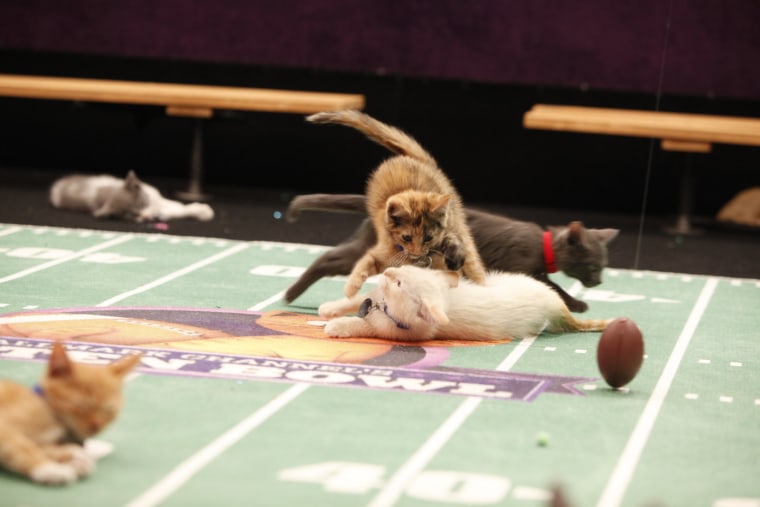 All of the kittens will be up for adoption when production wraps up in just a few days, so if you're really smitten with one of the competitors, make your play very soon.