In an Instagram account that captures the spirit of dog as man's best friend, user Chris Cline posts pictures of adorable pal Juji ... but with a huge twist.
In the surreal photos, the Minnesota resident uses Photoshop to magnify his 1-year-old Goldendoodle into one monstrously-sized pooch.
In an email, Cline told TODAY he wanted the picture series to feel like reading a children's book.
RELATED: Man turns grief over loss of his dog into healing message: 'He's a soul extension'
"It has a very storybook kinda feeling and even though he's extremely large, it still conveys a world of adventure that puppies are known for," he said.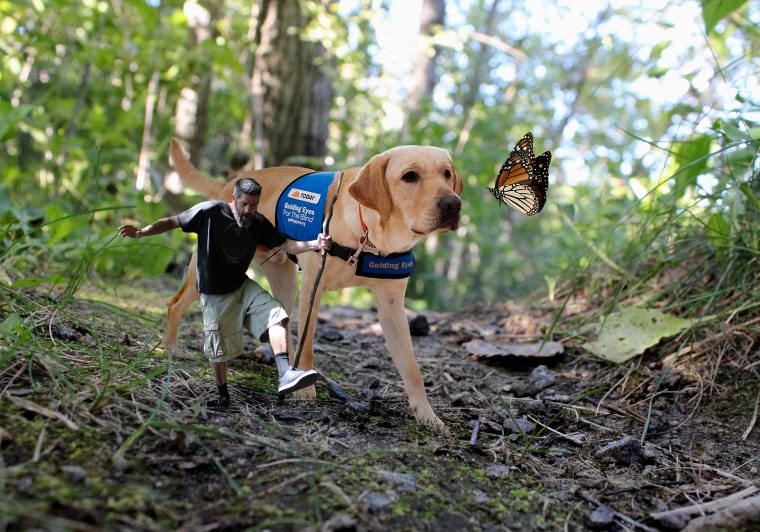 In real life, the dog is only about 100 pounds.
And just as you would've guessed, Juji is pretty much up for just about anything.
"He can hang out with me on the couch watching terrible TV, but at the drop of a hat we can be outside bouncing around for a photo shoot," Cline told TODAY.
RELATED: Everything you need to know about Wrangler, TODAY's 'puppy with a purpose'
Unfortunately, Juji doesn't know many tricks yet. But he's a pretty good sport.
RELATED: A dog in braces? It happened, and here's the important reason why
"By all means he's not a dumb dog, but I'd be lying if I said he was super smart. He's just a guy. Through and through," Cline said.