When Jeff Musial brings his animals to Studio 1A, the TODAY team now knows to be on high alert.
Known for his big personality, Musial was on the show on Thursday to introduce Natalie and Jason to some of nature's lesser known creatures. The only catch: His lessons come with his prankster personality.
"I think entertainment is a huge part of letting people see all kinds of different animals that they don't get to see," Musial told TODAY.com. "So if you can use entertainment to get it on the TODAY show and the Late Night shows, people love it and they get to see animals that maybe they normally wouldn't see."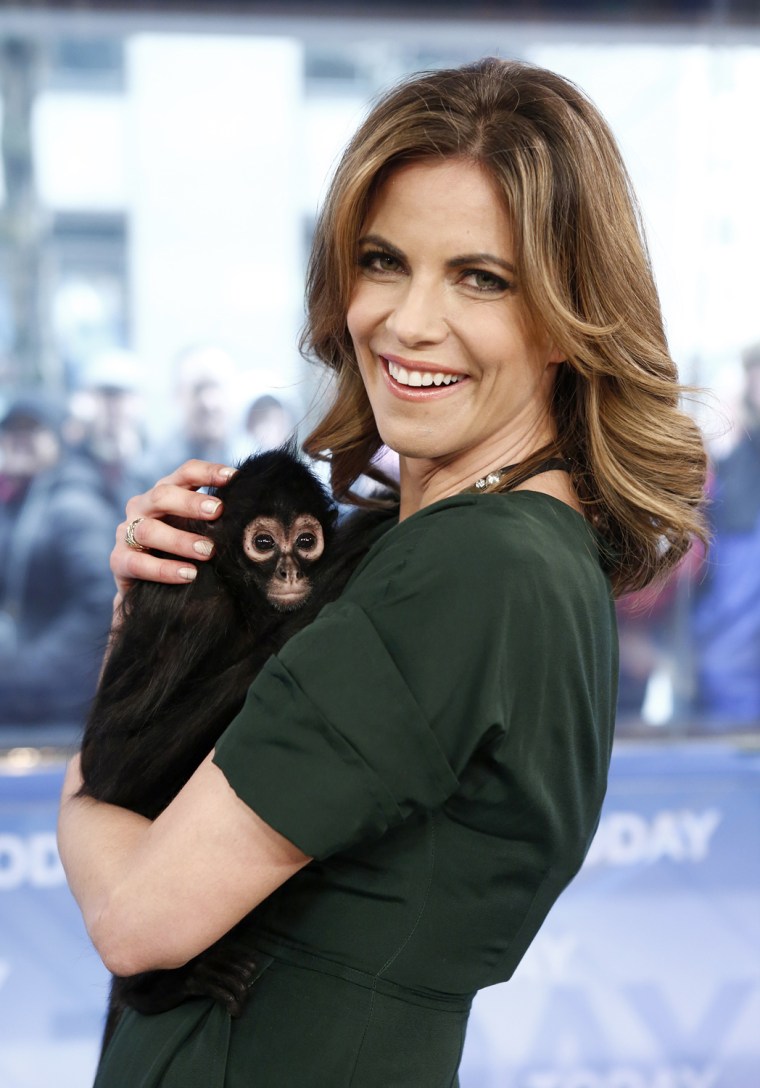 Natalie made quick friends with Bella the spider monkey.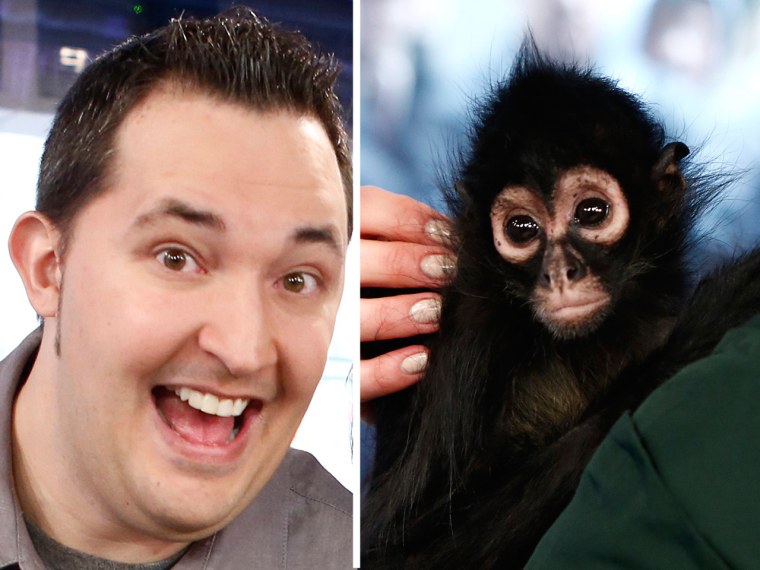 "Bella and I have the same hairstyle," Musial said. "It was 'buy one get one free.'"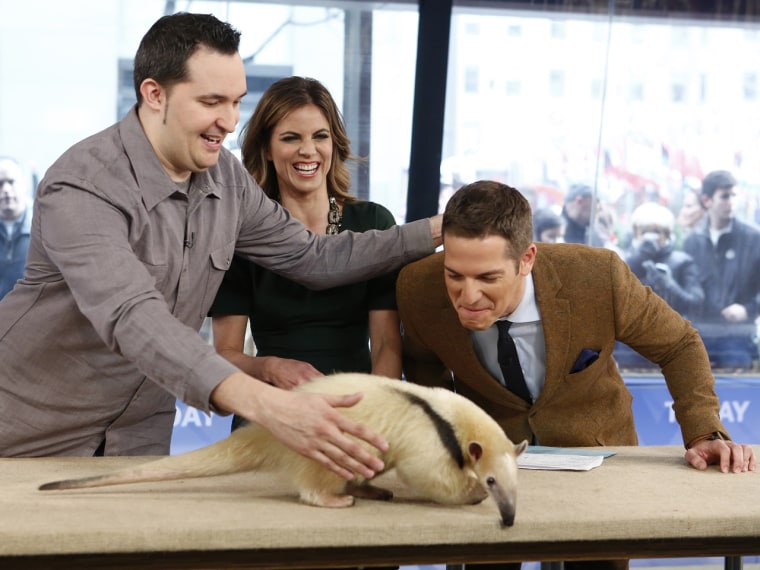 Tamundas are stinky creatures which have a skunk-like smell and 'toot' often, according to Musial. Naturally, he insisted Jason take a whiff.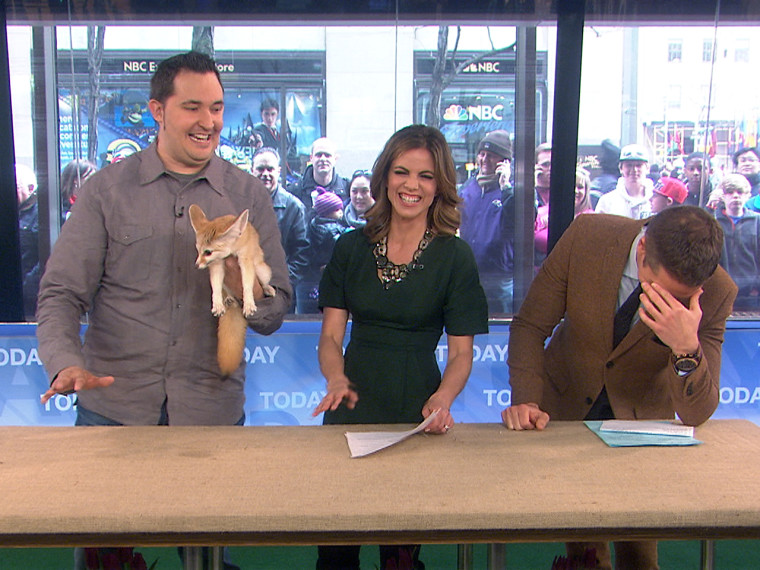 Then came Musial's Fennec fox, which he jokingly thrust toward Jason and Natalie to scare them. "They said it was one of Jason's shows so I had to break him in," Musial said.
Is Musial as serious about animals in his personal life as he is at work? The short answer: yes.
"I got a camel for my birthday and an anteater for Christmas," Musial laughed. "What do you get the man who has everything?"