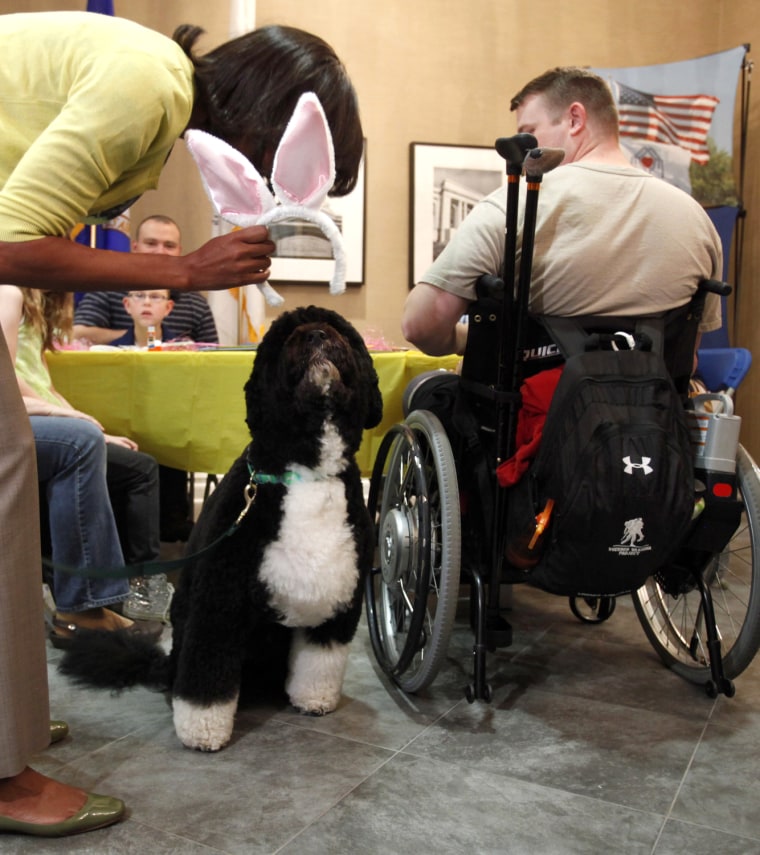 At first Bo seemed a bit skeptical when mom Michelle Obama wanted to place bunny ears on his head, but in the end he took one for the team!
According to USA Today, the pair were visiting Walter Reed National Military Medical Center Wednesday with some Easter treats for military families waiting for loved ones receiving medical care. The first lady brought cookies and tickets to Monday's White House Easter Egg Roll, along with something else very special.
"And I have a final treat, which is I think the most important treat: I brought one of my best friends in the whole world, my only son — I brought Bo," she said, according to the White House.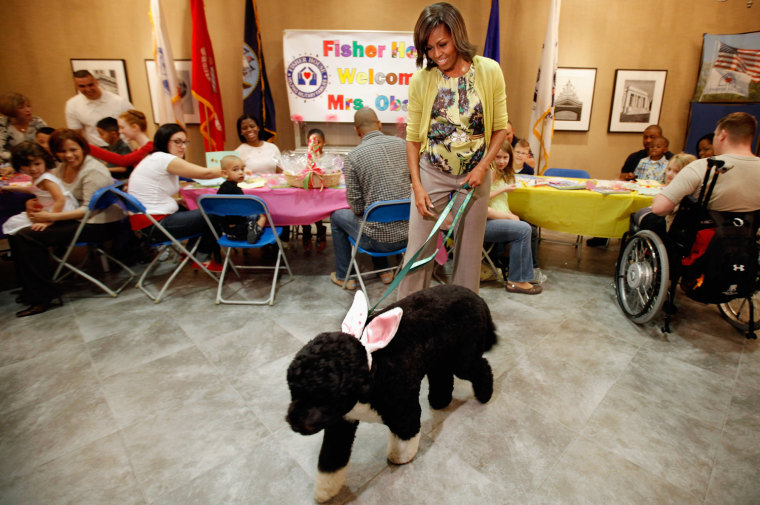 We're pretty sure those ears didn't last too long on Bo, but he sure looks cute wearing them!
More:
TODAY.com producer Lisa Granshaw really wants a dog like Bo, willing to wear bunny ears but ready to let you know with one look how he feels about it!