According to The Mail Online, Blitzen (named after one of Santa's reindeer)  is a four year old collie and rescue dog that has the astonishing talent of leaping so high he might break a world record. 
Owner Stacy Clark, 44, says he has never been trained to leap and can reach 6 feet, topping the 5'8 world record for a canine jump.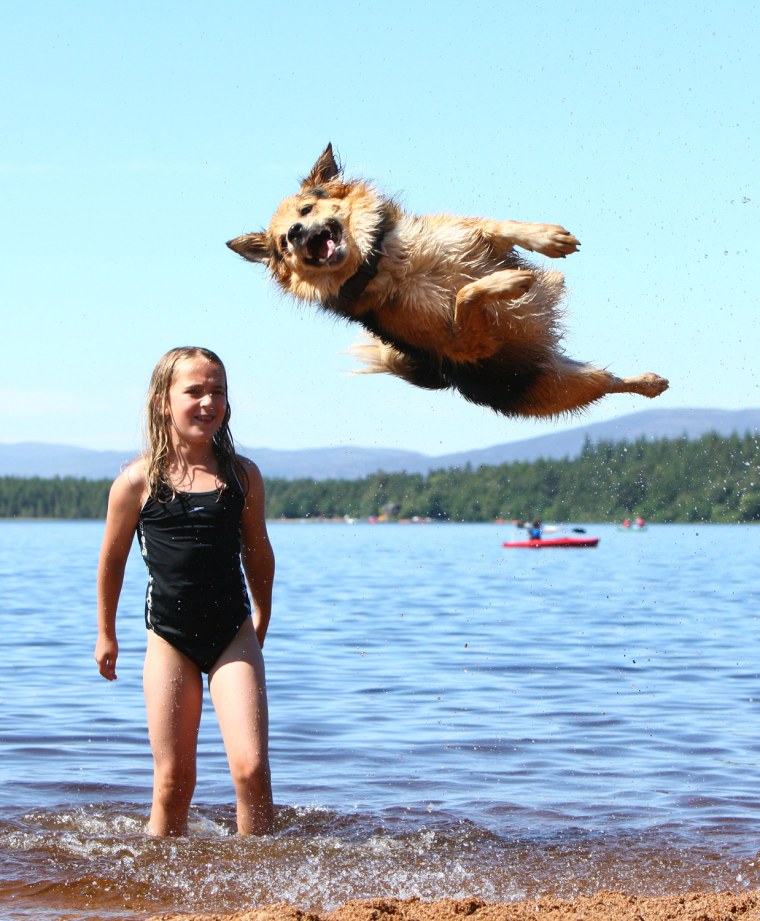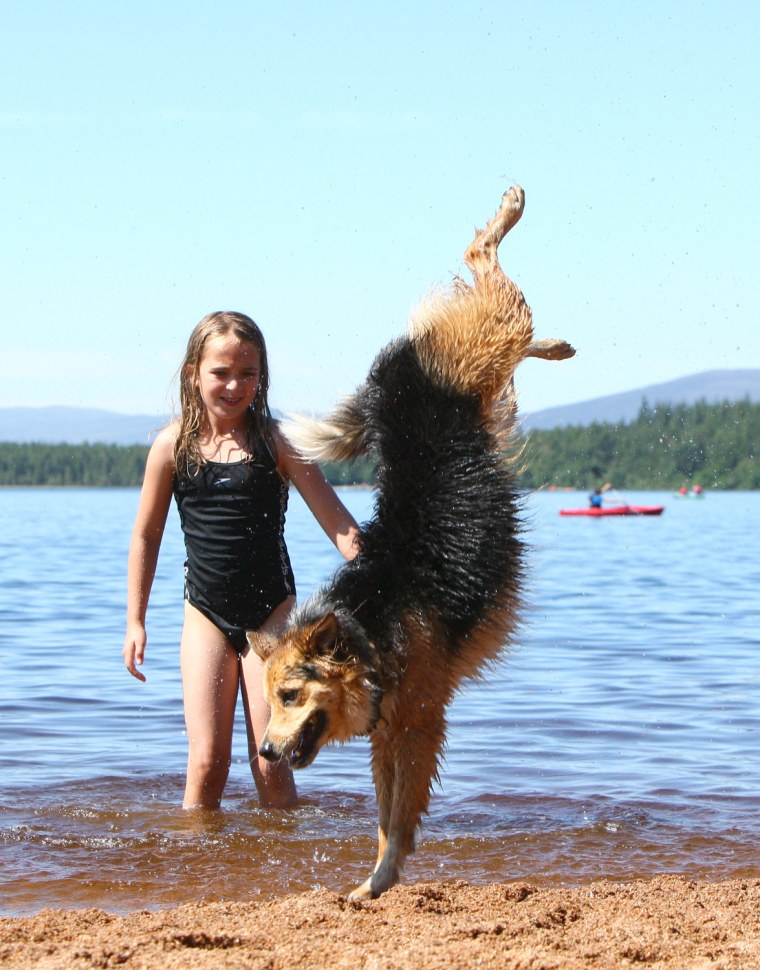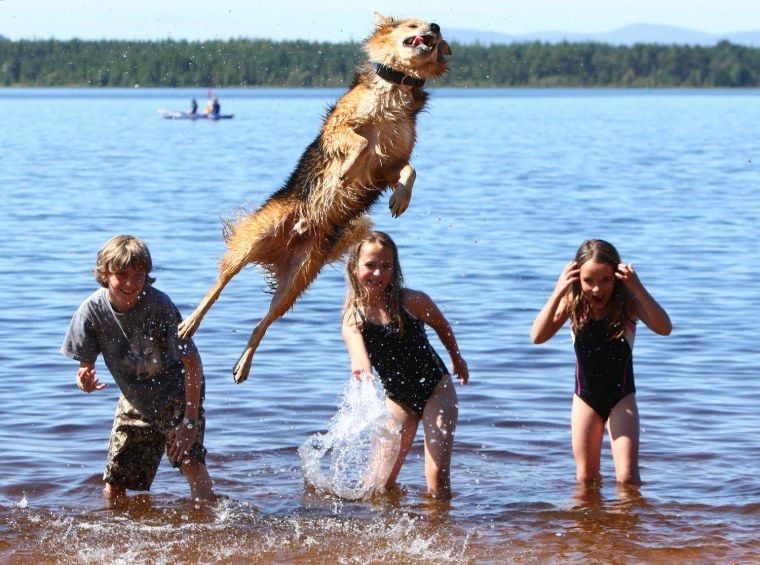 See some of the biggest, shortest, tallest, longest, weirdest and wackiest record breakers from the Guinness World Records.