Ray Charles is not an easy name to live up to — especially for a dog. But even though Ray Charles the blind golden retriever has yet to make waves in the music industry, he does look darn good in glasses, pajamas, hats, and — well, the list goes on, really.
The 5-month-old pup's sweet face has catapulted him to the ranks of Internet stardom, with more than 19,000 friends on the Facebook page his owner created for him in March.
"At the time I didn't think anything of it," his owner Andrew Fales, 24, told TODAY.com. "I never in a million years would've thought it would take off from there."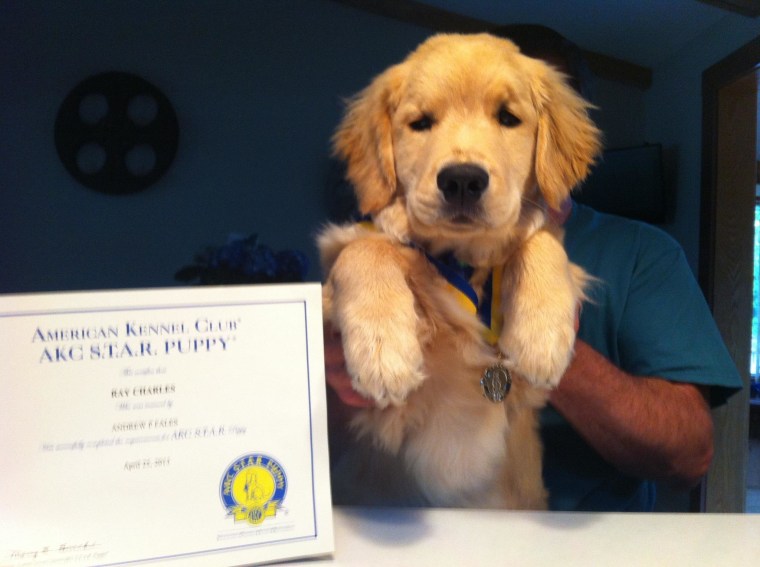 Ray might be visually impaired, but he doesn't let that get in the way of doing typical puppy things: Snuggling up on the couch, going out for walks, and taking impromptu naps on the floor.
"He definitely knows my scent," Fales said. "When I come home he'll run to the door and follow me around. He's very loyal."
Ray came into Fales' life in February, after a friend texted saying a breeder might put the blind pup down because of his condition. Fales, who has three other golden retrievers at home, didn't want to let that happen.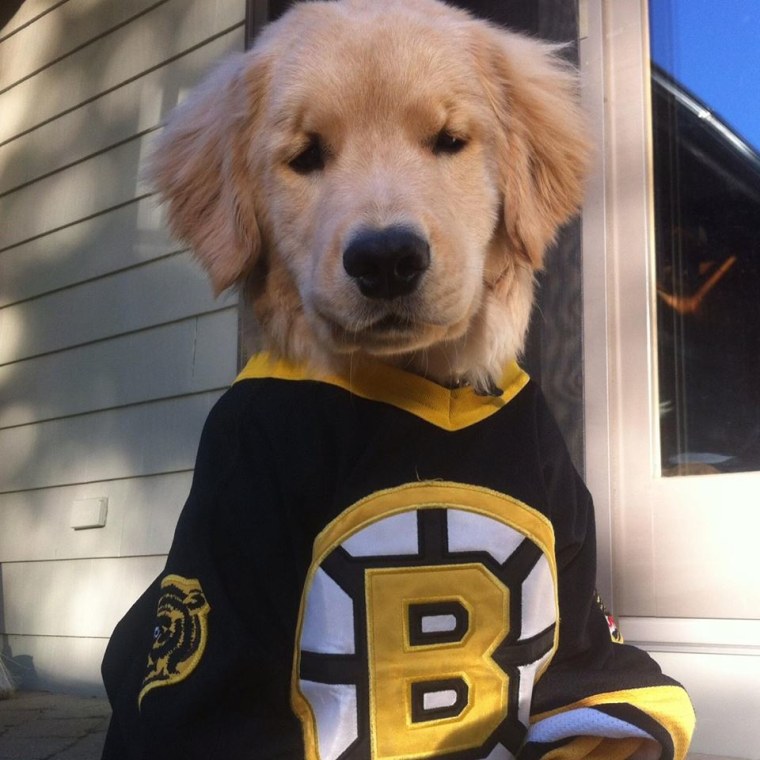 "Goldens are the only kind of dog we've ever had," he said. "We contacted the breeder and said we'd love to adopt him."
Since then, Ray has completed puppy school, and, like any ridiculously good-looking canine, won a coveted spot in Modern Dog's photo contest as Dog of the Week.
Take a look at more adorable photos of Ray below: