When rangers at Lewa Wildlife Conservancy in Kenya found a baby black rhino losing his way, they knew something was wrong. The energetic rhinoceros, who had strayed from his mother, was blind.
"He was bumping into things, stumbling over himself," Ginger Thomson, the conservancy's executive director, told TODAY.com. "We lost one baby rhino to a lion. Given the numbers of black rhinos in decline, we felt it was important to make sure this baby survived."
That's when Lewa's chief executive officer, Mike Watson, brought the ailing animal, known as "Nicky," into his home.
"He's at Mike's house — near his house — in a boma circular pen," Thomson said of Nicky. "He sleeps in the pen and is out and about during the day."
Baby rhinos are never left alone in the wild. Initially Nicky cozied up to Watson's two Labrador dogs for comfort, but he recently got too big for the pups.
"He's outgrown them," said Thomson with a giggle. "He pushes them around a little bit. Now he sleeps with one of the rangers. He needs to be near a warm body."
Two rangers take turns looking after Nicky, who requires attention 24 hours a day.
To help supplement the high cost of care, Lewa recently entered Crowdrise.com's Mozilla Firefox Challenge, a fundraising competition that spotlights philanthropic efforts worldwide.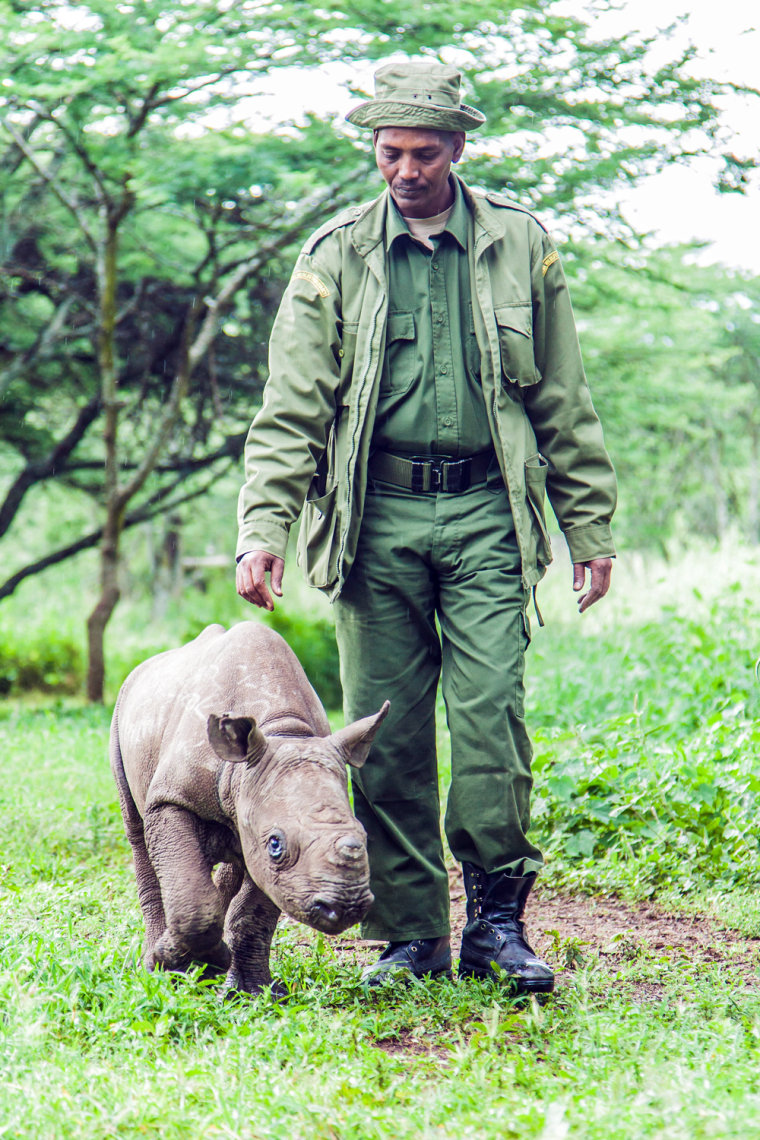 Having raised more than $45,000 to help pay for Nicky's keepers, food and protection, Lewa is hoping to win the competition — Mozilla has promised an extra $50,000 donation to the winning cause. Thomson, Watson and the rest of the team at Lewa will find if they've won on Jan. 10, when the voting ends.
Many will remember the Lewa Wildlife conservancy from Prince William's headline-making visit in 2010, when he proposed to his then fiancé, Kate Middleton, on the grounds. The royal heir is dedicated to battling rhino poaching, an epidemic that's escalated dramatically in recent years.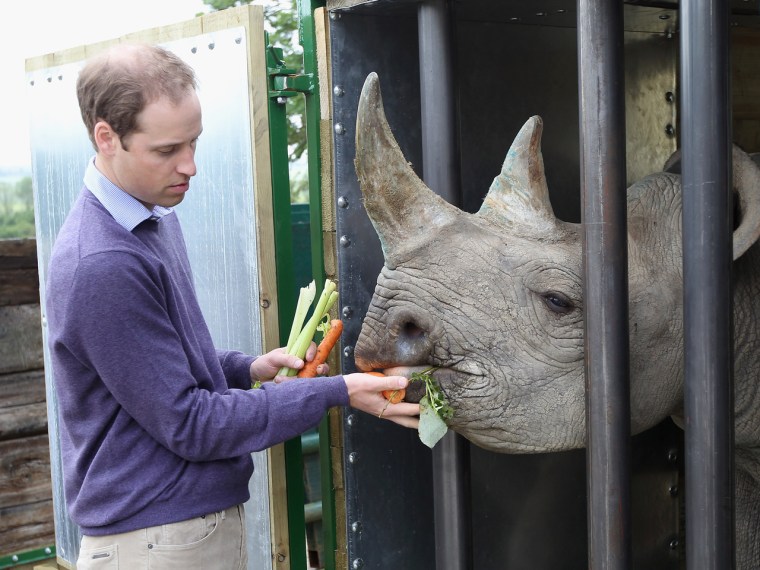 More TODAY Pets:
Adorable river otter makes rare appearance in San Francisco
'Fortunate' feline: Cat survives 8-day stay in tree, followed by 80-foot fall
Photographer documents wildlife in his own backyard