TODAY's puppy with a purpose called this custom crate home, and now it can be yours.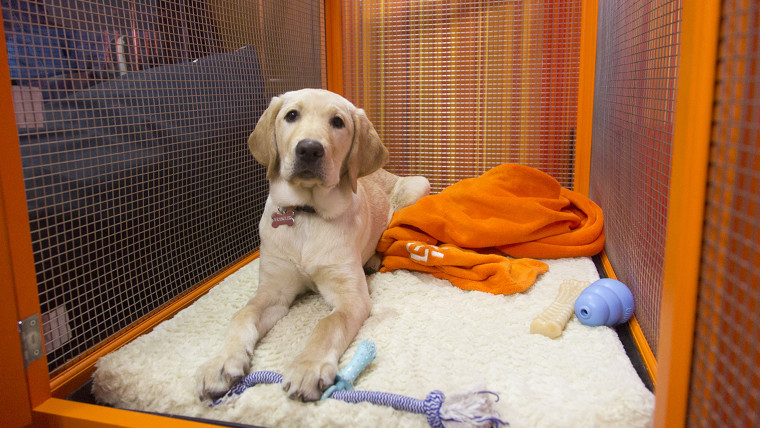 The internationally-accredited nonprofit Guiding Eyes for the Blind provides guide and service dogs to people with vision loss and children with autism, and it's auctioning off Wrangler's first Orange Room crate as part of an online fundraiser, allowing one lucky bidder the chance to own a piece of morning show history.
The money from the purchase will support Guiding Eyes for the Blind directly.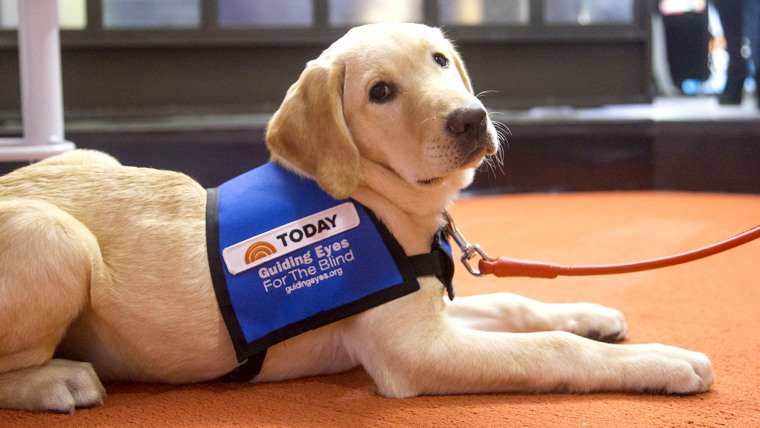 Wrangler's puppy raiser, Saxon Eastman, has been teaching him basic skills, house manners and social skills during his daily visits to TODAY's Orange Room. He will soon enter formal guide dog training with a professional guide dog trainer at the Guiding Eyes training school. There, he will learn his specific guide dog skills.
When he is around 2 years old, he'll be matched with a blind or visually-impaired person.
The chic orange crate was custom-built for Wrangler to use as his home at TODAY, where he's spent most of his time sniffing and cuddling scores of A-list celebrities and personalities. It features a wooden frame, an elevated foundation, coated wire screens, a glass top etched with Wrangler's name and a cast impression of Wrangler's paw commemorating his one month anniversary with the show. It fits most medium-sized dogs.
If you're interested in checking out the bids so far, or even putting your own name into the hat, you can check out the auction here. Bidding ends June 15.