When Benedict was rescued last year, he was suffering from an untreated parasite that left him very weak and rendered his back legs useless. This summer, the 2-year-old goat received a very special gift — his very own wheelchair!
Farm Sanctuary, a national farm animal rescue and protection organization championed by Jon Stewart, rescued Benedict along with over 170 animals. They've been working with Benedict at their Watkins Glen, New York, shelter and now he's thriving!
RELATED: It doesn't get much cozier! Baby goats rock adorable little sweaters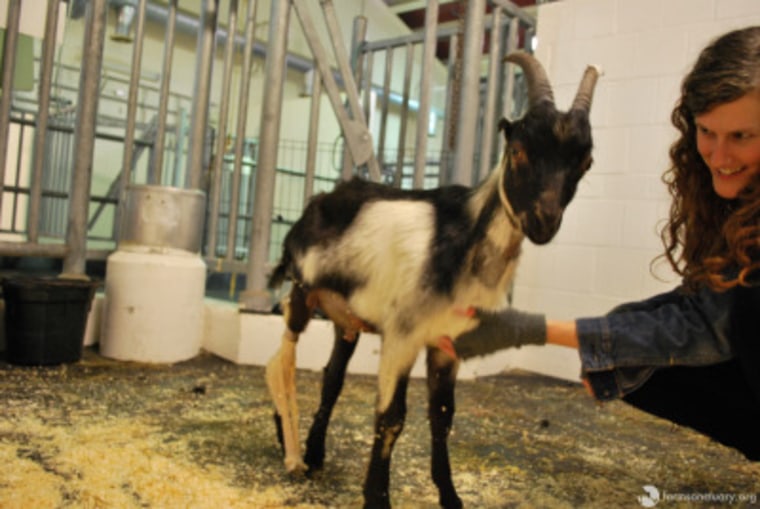 Since getting his new set of wheels, Benedict has been able to run around the farm with his friends and is happier than ever. He especially loves to play tag all day long with his best friend, Chucky!
RELATED: Virginia farm seeks volunteers to play with baby goats
Benedict and Chucky are extra lucky because they get to live on the shelter's turkey farm. National shelter director Susie Coston told TODAY that they love to run with the chickens who live with them.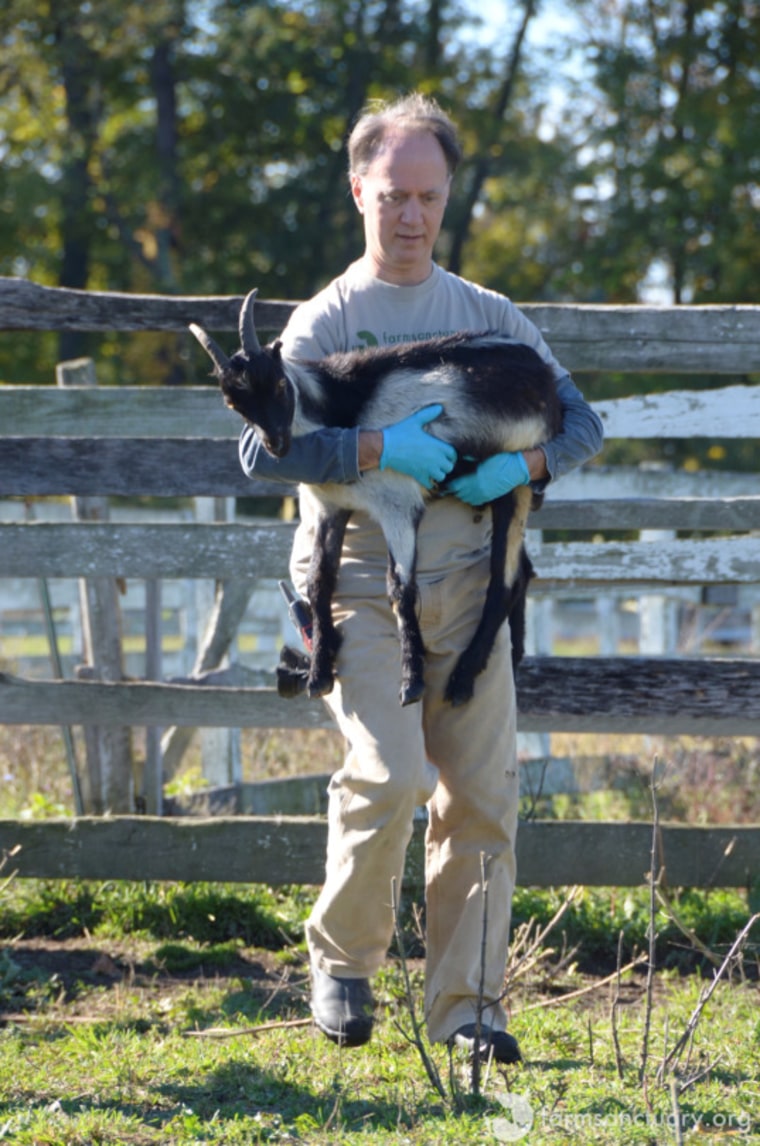 The Lamancha goat has been getting stronger and stronger every day and doesn't need help getting up on his own any more. He's been reversing some of the muscle loss in his legs, but he's also enjoying playing in his new wheelchair with friends.
RELATED: Abandoned piglet and puppy forge adorable friendship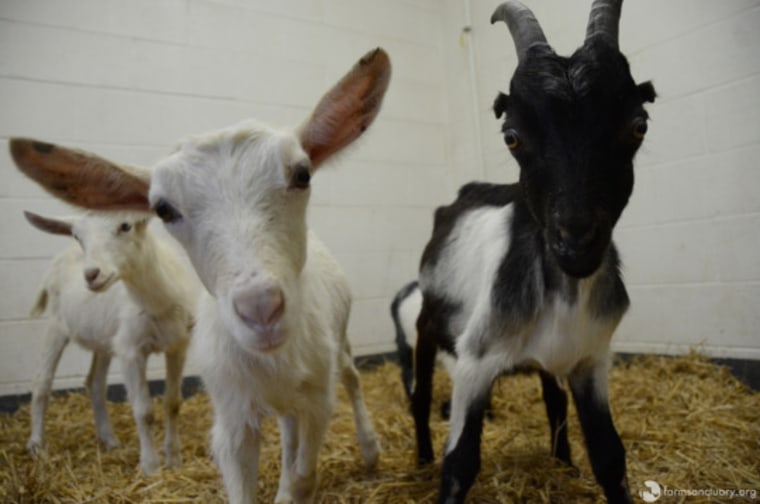 Coston also told TODAY that Benedict is very friendly around people and loves when visitors come to the farm!
RELATED: Virginia farm seeks volunteers to play with baby goats
Keep rolling along, Benedict!