The Beckley family of Saugatuck, Michigan, proudly lays claim to four generations of military service — well, five if you count Rico, the German shepherd who toured in Afghanistan with 27-year-old Russ Beckley Jr.
After supporting his unit through some 240 missions and 30 firefights, Rico was relieved of his duties in 2012. It was decided that he would retire to Saugatuck to live with Beckley's parents, Tammy and Russ Beckley Sr., while while their son continued to serve.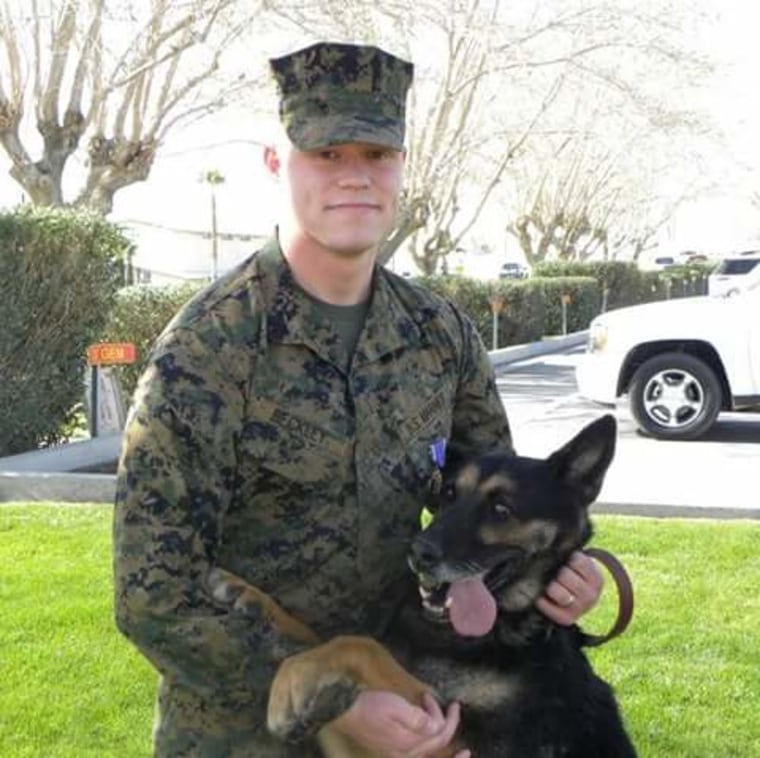 "When I first picked him up in North Carolina, I was leery of him," the elder Beckley, 50, told TODAY. "He was trained as an aggressor … I was happy to be on his journey, but I knew what he was capable of."
On the long drive home to Michigan, the two spent the night in a friend's garage. The elder Beckley slept on a cot 20 feet from Rico's cage. "He was going nuts," he recalled. "I called Russ and said, 'I can't get him to settle down.'
"He said, 'Dad, put him right next you.' He calmed right down and it was wonderful. It was then that I realized how special he was."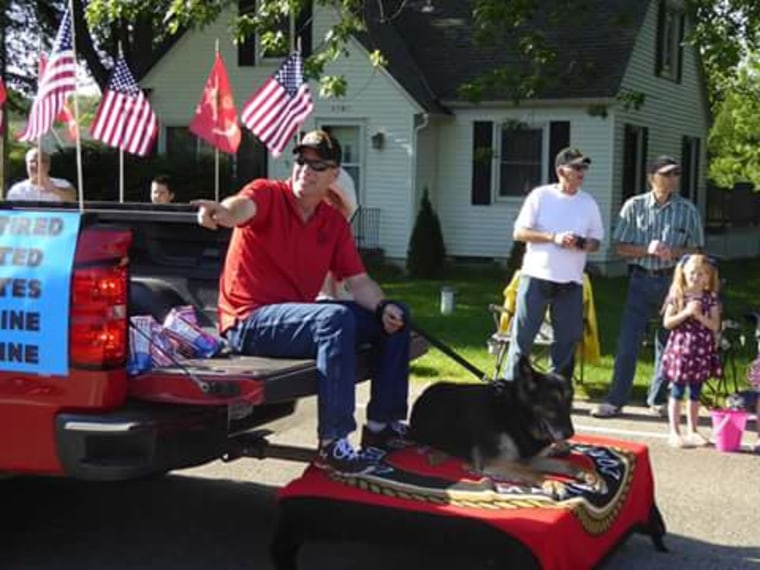 As a military dog, Rico was trained to attach himself to one person. Upon moving to Michigan, the elder Beckley became his No. 1 companion. "He lived for me every minute," he said. "At night I would get up to go to the bathroom, and he would lay down by the door. If I left for a weekend, he wouldn't eat until I got home.
"Every day, I couldn't wait to get home from work. He would give out three or four deep barks. My wife would be waiting with a cup of coffee, and Rico would cry until we took him outside."
RELATED: Last 9/11 Ground Zero search dog dies just shy of 17th birthday
For some, that kind of extreme loyalty might be overwhelming. But Beckley called Rico "one of the best things that ever happened to me."
"Children, spouses, we all have our lives, but Rico lived his life for me," he said. "It was humbling."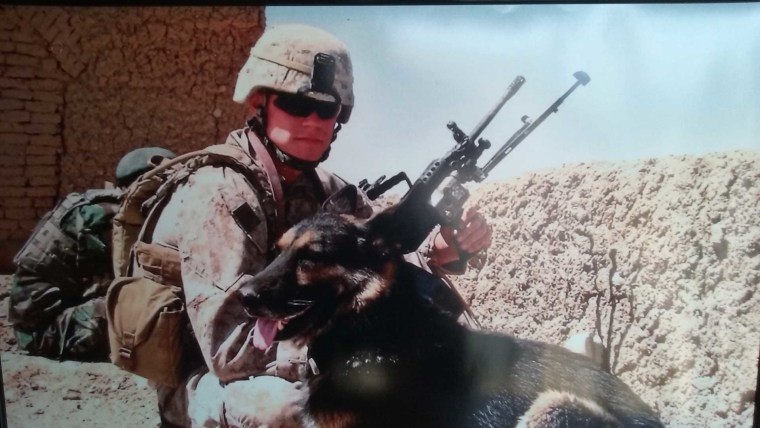 About two years ago, Rico's health took a turn for the worse. After multiple medical treatments that saw only a continued decline, Beckley made the heartbreaking choice to put Rico down — but not before giving him a proper military send-off.
RELATED: Police dogs' ecstatic reunion with handler will warm your heart
The family invited members of the local community to attend a service at their home, at which those who knew Rico could show their gratitude and say goodbye. Afterward, the family vet would privately administer the injection before Rico's body was carried out in a flag-draped coffin, with another flag dropped to half-mast to acknowledge his passing.
"We didn't know if 15 or 150 people would show up, but we wanted to honor Rico for his service to our country and to our family," said Beckley. Even the younger Beckley arranged for a leave of absence and traveled home to Michigan for just 40 hours.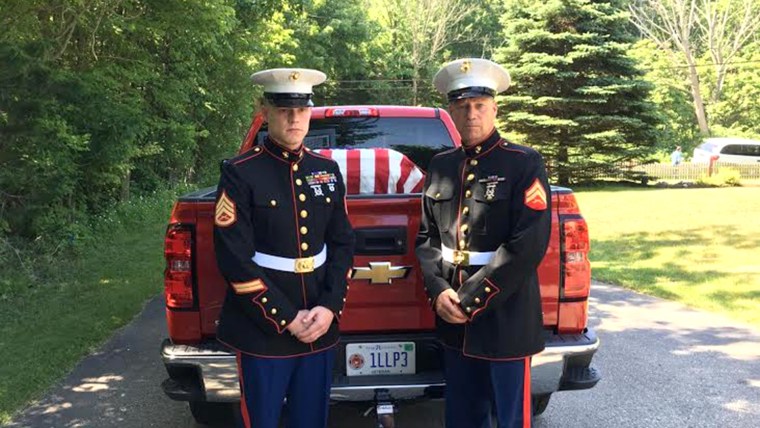 The service took place on Saturday, June 18. Friends and neighbors came to pay their respects, and a local news station covered the proceedings — helping Rico's story reach far and wide.
RELATED: Dog tracks owner's scent for a heartwarming reunion after 7 months apart
The family is touched by the letters and messages they have received, and the elder Beckley is still adapting to life without his four-legged shadow. "This week has been extremely hard," he said.
And, of course, there is the added layer of Rico's time in Afghanistan spent with his son. "He was there when I couldn't be," said Beckley. "He made an incredible impact on our lives."