There's nothing cuter than a baby learning to walk — or, um, swim.
This video, which was uploaded to YouTube by Healesville Sanctuary in Victoria, Australia, shows the newest platypus arrivals adorably emerging from their burrow.
In the clip, the two young animals plunge into their newfound habitat for their very first swim and paddle happily around under the water.
RELATED: Sea otter that gave birth at Monterey Bay Aquarium returns to the wild with pup
"Watching the babies on the camera, it was getting a glimpse into a world that no one else ever got to see," the zoo worker says in the video. "It was a bit like peeking in the nursery window for the first time."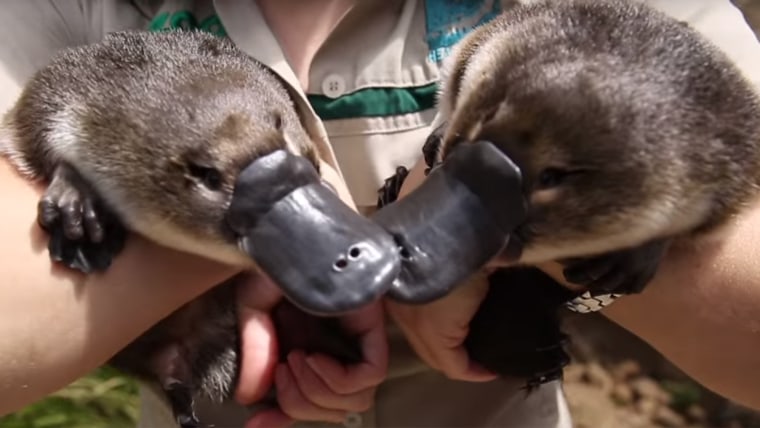 According to the zoo's caption for the clip, the 4-month-old twin males are just over half the size of adults.
RELATED: Aw! This big dog and teeny bunny are the best of pals
For now, the animals go by the nicknames "wriggles" and "shy," but a competition is set to take place at a later date in order to give these cute creatures proper names.