This baby penguin is so small and just so adorable!
The chick was born on June 9 at Chicago's Shedd Aquarium and weighed only 2 ounces at birth, according to the aquarium. That's just a little bit more than the weight of a golf ball.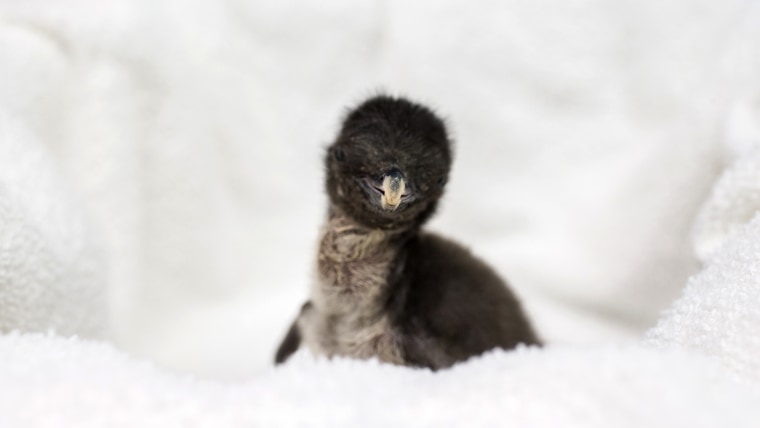 This penguin is of the rockhopper breed, one of the smallest types of penguins in the world and the littlest one that the aquarium houses. This species is considered to be vulnerable to endangerment. There are currently 13 rockhoppers at the Chicago aquarium, which specializes in animals rescues and rehabilitation.
"I'm always excited with any chick that we have because it just shows that our breeding program is successful and that we are making progress," Christy Sterling, assistant supervisor of penguins and otters at Shedd Aquarium enthusiastically explained. "They are a vulnerable species out in the wild so watching the chick gives us information that can be applied to helping them out in the wild."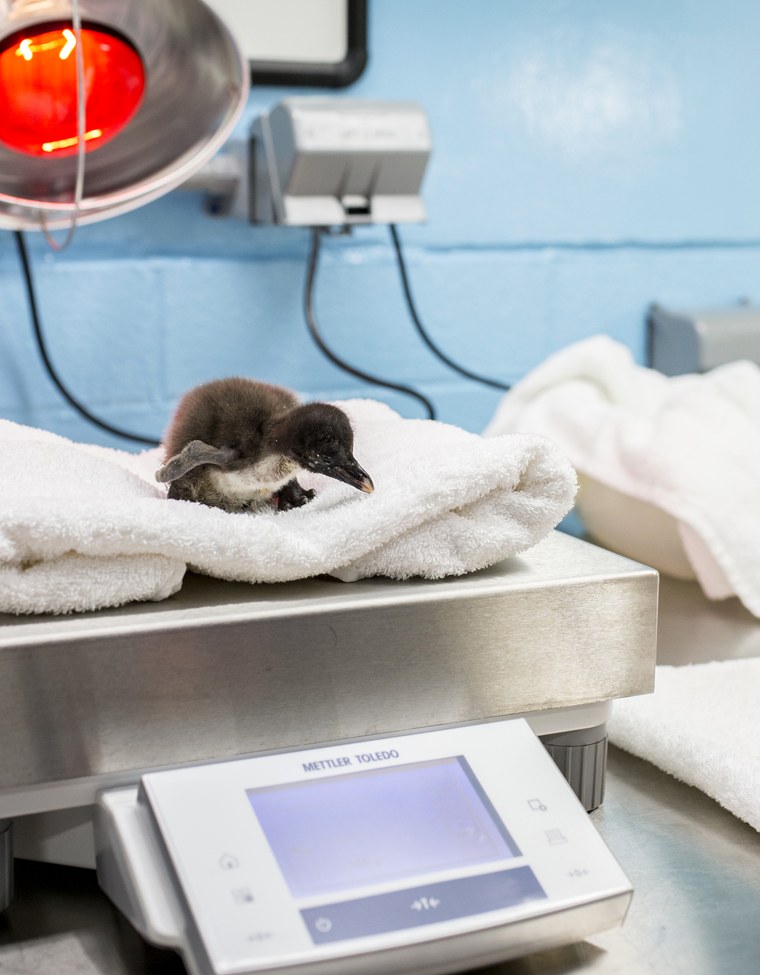 The chick's parents are named Edward and Annie, but for now the baby penguin is going by Chick #23. The aquarium still doesn't know the gender of the new arrival because there are no observable traits to distinguish a difference between male and female penguins. However, after a year, they can perform a genetic test to find out its gender and give it a proper name.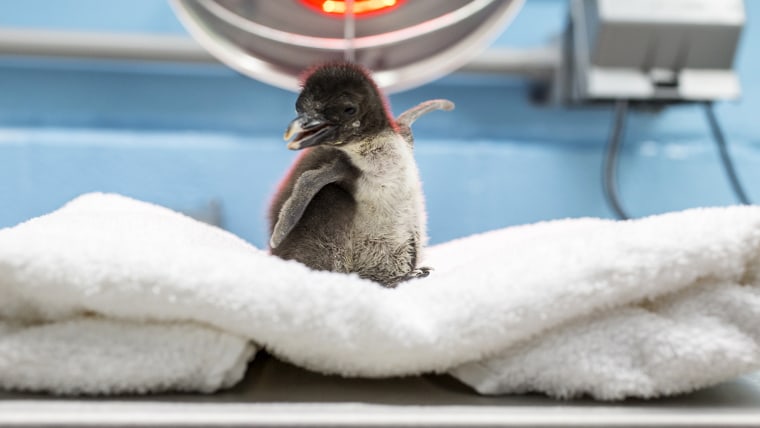 The baby penguin has grown quite a bit in the past three weeks, weighing 7 ounces now. In about two to three months, it will be fully grown and quite a bit bigger. Adult rockhoppers are between 4 to 6 pounds and about 20 inches tall.
"It's been really awesome and really cool to watch her grow," Sterling said, using the pronouns "her" and "she" as place holders until the gender of the chick is known. "She has been growing really really fast and with that growth we are definitely seeing that she has more alertness and more awareness of her surroundings."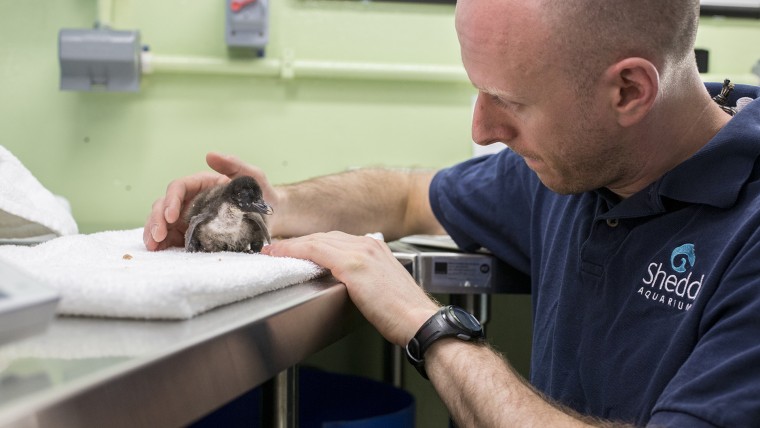 Right now it's taking things day by day. It's just learning how to groom its soft feathers, a sign the aquarium uses to track development.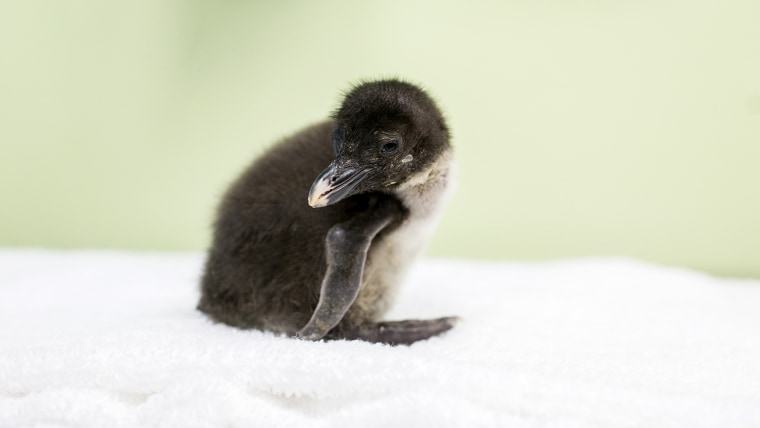 "Guests can try to spot chick #23 in Shedd's Polar Play Zone, where it is currently in its nest with its parents. It will be another month or so before the chick begins to wander on its own," reads the aquarium's press release.