Wild animals typically don't have cesarean sections to deliver their babies.
However, when veterinarians at the Bristol Zoo in the U.K. saw that a soon-to-be mama gorilla was showing signs of pre-eclampsia, a potentially life-threatening pregnancy complication, they decided to intervene in a bid to save the mother and her baby.
The C-section happened Feb. 12, and the zoo says the Western lowland gorillas — both baby and mother — are both doing well now.
According to a statement on the Bristol Zoo's website, the baby gorilla needed help breathing when she was born. She now has gorilla keepers who work full time to nurse her to health. She weighs just over two pounds, 10 ounces.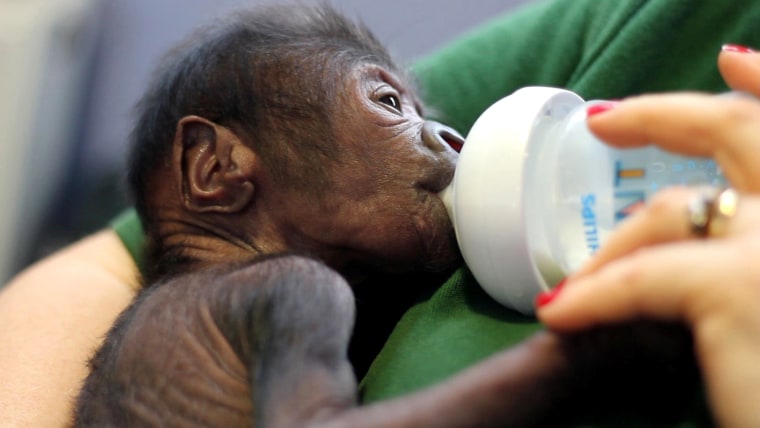 Her mother, Kera, is currently in recovery and also has a team of experts focused on her health.
RELATED: Live webcam captures newborn giraffe standing for first time
The Bristol Zoo C-section is the first of its kind at the zoo, and one of only a few recorded worldwide.
The senior curator of animals at Bristol, John Partridge, said in the zoo's statement, "The birth of any gorilla is a rare and exciting event but the birth of a baby gorilla by cesarean section is even more unusual."
According to Partridge, the team that decided to operate on Kera were well aware that they were intervening in an important way. ""It wasn't a decision that we took lightly," he said.
RELATED: Gorilla captivated by photos of other gorillas on man's phone
"We needed to act fast in order to give the best possible treatment to mother and baby and to avoid the possibility of losing the baby," he said.
Veterinarians decided that the baby gorilla would need to be removed surgically, and David Cahill, a gynecologist at St. Michael's hospital and professor in reproductive medicine and medical education at the University of Bristol, took the lead on the operation. This was Cahill's first C-section on a gorilla, though he has plenty of experience on humans.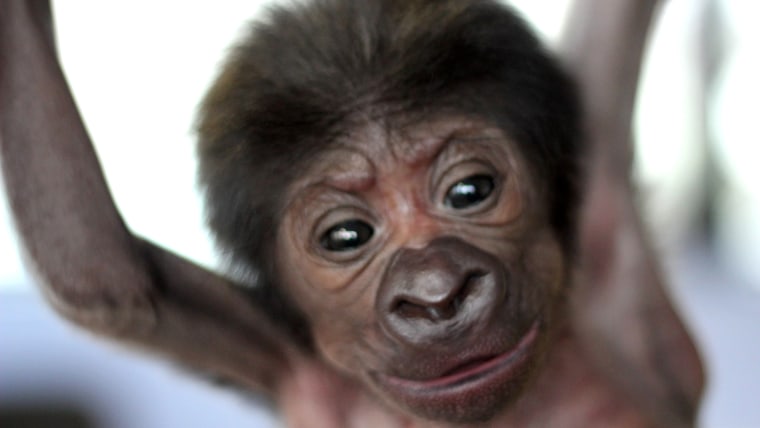 Cahill said, "Along with having my own children, this is probably one of the biggest achievements of my life and something I will certainly never forget."
Cahill visited the zoo and confirmed that the two gorillas are on their way to full recovery.
The curator of mammals at Bristol Zoo also confirmed the baby is well, and that the zookeepers who are with her are getting some quality baby gorilla time.
RELATED: Gorilla plays peek-a-boo with toddler at the Columbus Zoo
"The first few days were critical for the baby, it was vital that she was kept warm and began taking small amounts of formula milk," she explained. "We started 'skin-to-skin' contact— a process used with human newborn babies — and she responded well to this and is getting stronger and more alert each day."
The baby gorilla does not yet have a name, but we're thinking it should start with a C. Does Cuddlebug work?