Watch out folks, chicken crossing!
So why did the chicken — or in this case, chickens — cross the road? A poultry truck overturned in China earlier this week, unleashing hundreds of baby chicks into the wild, creating what looked like an endless sea of fuzzy yellow on a highway, according to city blog Shanghaiist. Talk about having plenty of chicks to choose from!
RELATED: Cuddle up! Photographer captures rescued chicks snuggling with dog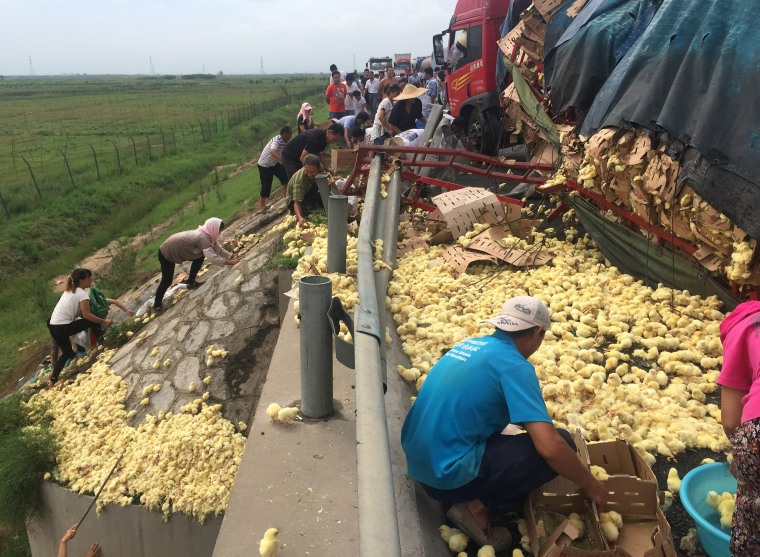 Shanghaist said a majority of the cute, furry friends survived. Authorities reportedly blocked off the section of the highway where the accident occurred to best protect the little chicks that were jammed together into cardboard boxes as they were traveling to their destination.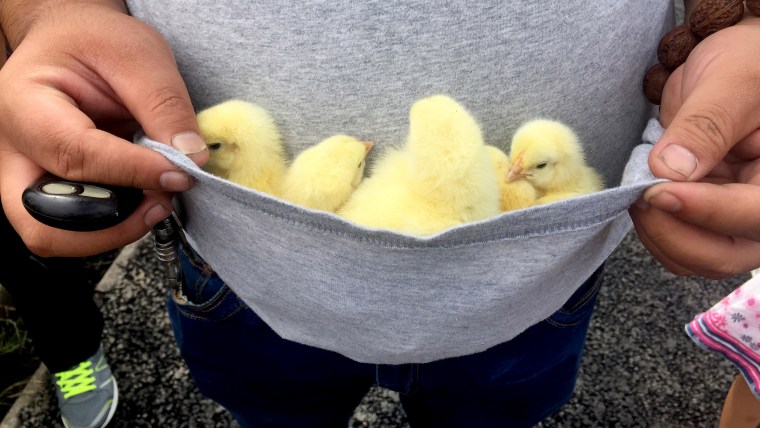 RELATED: Why did 900 chickens cross the road? Truck mishap!
And while the chicks may have seen the accident as a ticket to freedom, unfortunately that was not to be. Local residents were quick to the scene to help get the chick infestation under control, packing them back into the ill-fated brown boxes.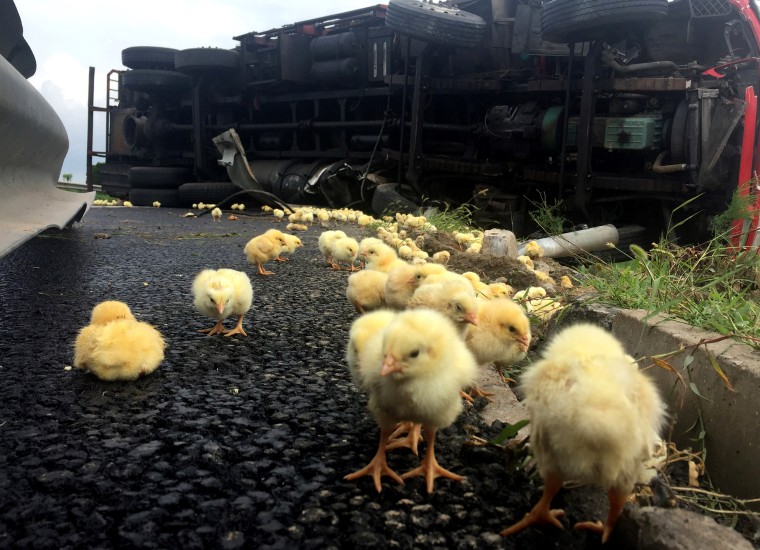 All we can think is fly, chickadee, fly!