Go grab your favorite pet — gently, gently — and sit down to share some great news about shelter dogs and cats.
New data put out by the American Society for the Prevention of Cruelty to Animals, and shared exclusively with TODAY, shows that many fewer animals are landing in shelters in the United States. Those who do have a much, much better chance of getting out alive.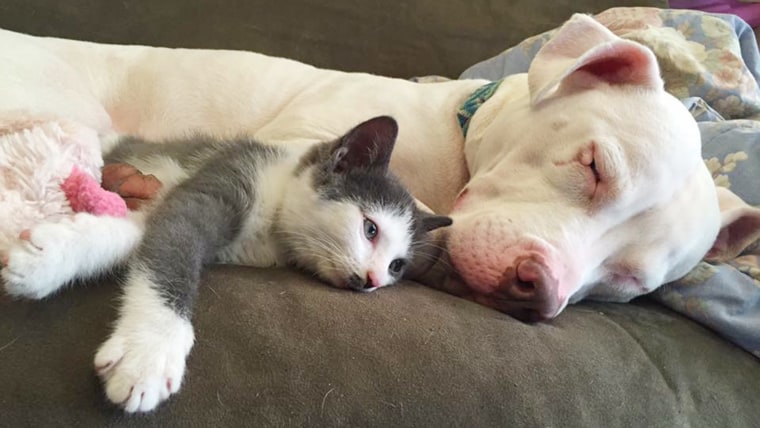 As of now, about 6.5 million cats and dogs per year are winding up in the country's animal shelters. That's 3.3 million dogs and 3.2 million cats. It's a positive change from the last time the ASPCA looked at this kind of shelter data in 2011. Then, the figure was 7.2 million.
On the adoption front things are getting better, too. About 3.2 million shelter animals are being adopted every year now, up from 2.7 million. In other words, an additional half a million cats and dogs are being adopted out of shelters annually.
RELATED: Monks induct stray dog into their brotherhood as Friar Mustache
Shelter euthanasia has correspondingly gone down. In 2011, 2.7 million animals per year were losing their lives. Today, that figure is 1.5 million — 670,000 dogs and 860,000 cats. For those who don't love doing math: that's an additional 1.2 million animals per year whose lives are being saved.
And another bit of cheer: More pets entering shelters as strays are being reclaimed by their owners — 710,000 lucky dogs and cats now, versus 649,000 in 2011.
What accounts for these improvements? Emily Weiss, the ASPCA's vice president for research and development, tells TODAY there are a number of likely factors.
One is that many shelters are doing away with cumbersome adoption procedures, in favor of what's known as "open adoptions" — this helps more animals find their ways into loving homes.
At the same time, the increased availability of low cost and free spay/neuter surgeries is helping reduce the number of unwanted animals to begin with. Programs to help people care for their critters, even when they are going through rough times themselves, also keep pets out of the shelter. These include pet food banks, veterinary funds, and fosters to take pets temporarily while their owners are coping with an emergency.
RELATED: Dog left at shelter comes with heartbreaking letter from kid who loved him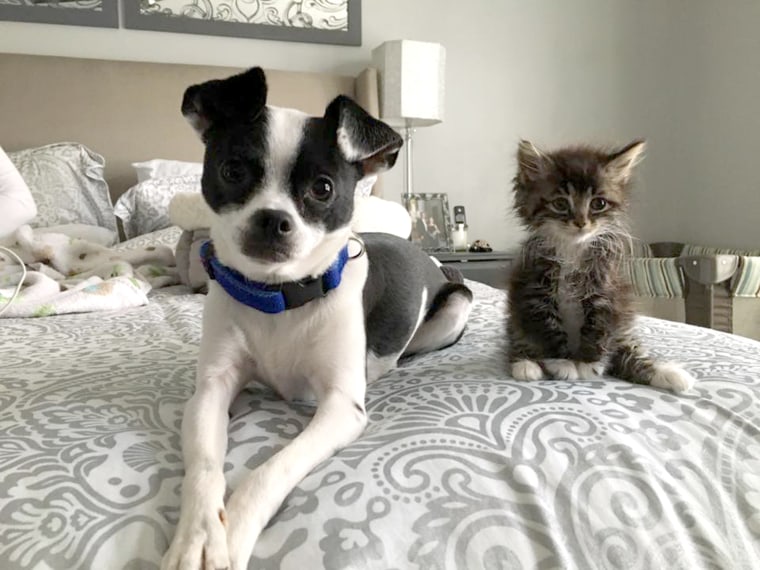 Jurisdictions scrapping "breed specific legislation" — laws that regulate pit bulls and other dogs based on breed or appearance, rather than behavior — are an additional positive step. These breed bans, among their other ills, place an enormous barrier toward adoption.
Additionally, more folks are microchipping their cats and dogs, meaning more lost pets can be returned. (Though significantly more dogs than cats are microchipped, and returned, as of now — so go microchip your cats!)
This all dovetails with a major cultural shift in how we, as a society, view our animal companions, says Weiss.
"They are increasingly viewed as a part of the family," she said in an email.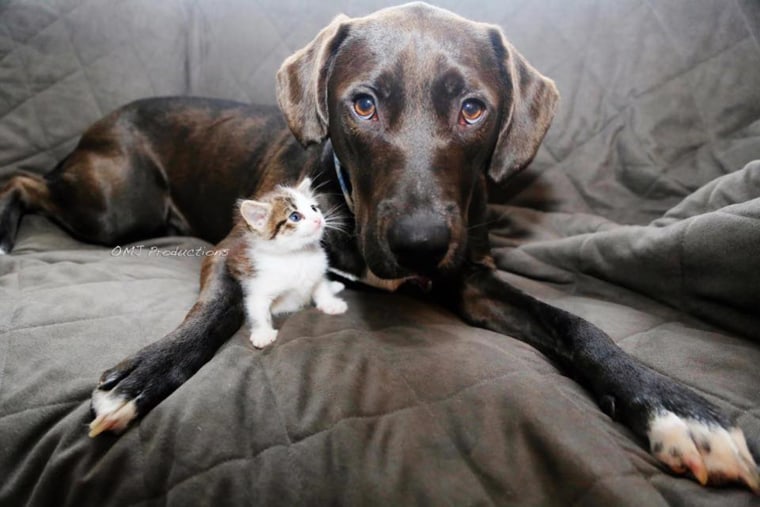 But how can we do even better — keep more animals out of the shelter, get more shelter pets into homes?
One important way is by expanding safety-net programs "to provide financially challenged pet owners with easy and affordable access to vital pet care services," said the ASPCA's president and CEO Matt Bershadker. "When communities focus on ways to keep pets in the safe and loving homes they have, more animals will be saved from suffering, and more room will be available at local shelters for other pets in need."
RELATED: Injured hiker has tearful reunion with the dog he had to leave behind
We can also work toward repealing the breed bans still in effect in hundreds of North American communities, put resources toward rehabilitating animals rescued from cruelty, and develop more robust transport networks to move homeless pets from parts of the country where they are unlikely to be adopted, to places with a shortage of adoptable animals.
Then there's the one tail-waggingingly easy way you can help right now.
"Make adoption your first option," said Bershadker. "There are still far too many amazing dogs and cats in shelters who need and deserve loving homes."