Ashley Benson really loves her dogs.
In the second episode of "My Pet Tale," where celebrities share how their pets have shaped their lives and become lovable, important members of the family, Benson FaceTimes her sweet pups and explains how they have helped her overcome anxiety.
Olive, a 9-year-old Shih Tzu Maltese mix, and Walter, a 4-year-old Brussels Griffon, have always been there for her.
"I sometimes suffer with severe anxiety and having my dogs by my side has made that so much better," she told TODAY. "I feel like they know when I'm upset or feeling anxious. And they just come right up to me, and they get in my arms, and they just, like, kiss me and play with me."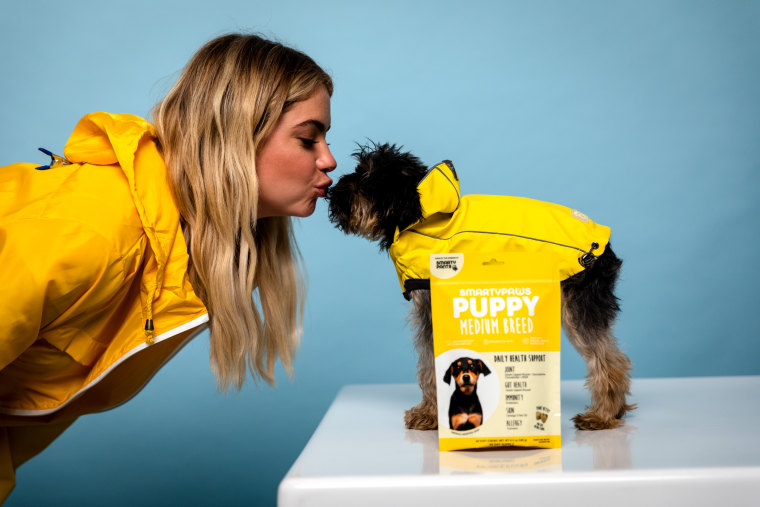 And because her dogs are so important to her, Benson wants to make sure they're always healthy. She's partnered with SmartyPaws, a nutritional supplement for dogs.
"They're these cute little treats," she said. "My dogs go nuts for it. And, it just makes me feel good that I can give them a supplement that makes them healthy and happy and keeps them strong."
Nothing better than a healthy and happy pup!