It was Apple's big day – the day the new iPad was revealed in San Francisco. Everything was as slick and seamless as the content that cascades smoothly across an iPad screen. Spectacular images sprang to live on the stage as Phil Schiller, Apple's senior vice president of worldwide marketing, extolled the new device's built-in camera and its powerful image-editing capabilities.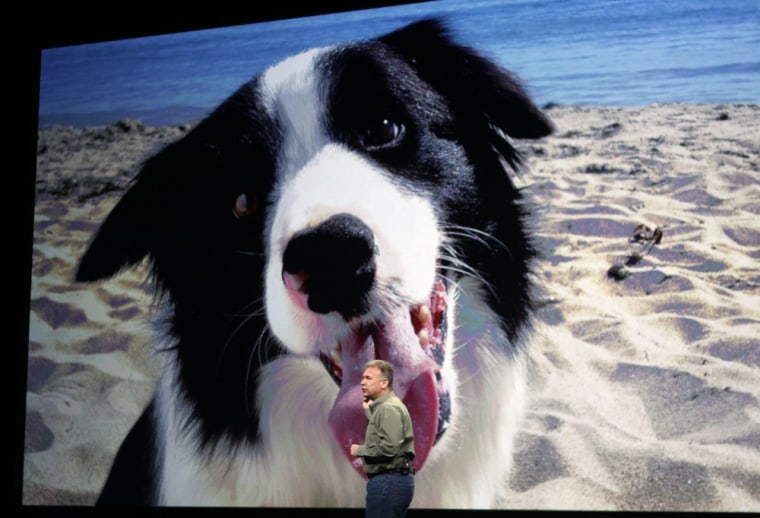 But giving an unintended new meaning to the term "dog and pony show," the pooch that appeared on the screen behind Schiller was so cute and charismatic that it threatened to overshadow Apple's latest quantum leap in consumer tech – not to mention lap up poor Schiller with an enormous tongue and swallow him whole.
It just goes to show that every dog has its day – even when it's iPad Reveal Day.