Katie Newhouser has been a UPS driver for 15 years, but last fall, a tragic event led to her picking up a new furry family member.
Newhouser learned in October that Tina Rummel, a woman she'd befriended who lived on her route, had passed away. That's when Newhouser stepped in to make sure that Rummel's pit bull, Leo, had a safe place to call home.
"I had started talking to Tina because I saw her walking Leo one day," Newhouser told TODAY. "And Leo took a liking to me. He would even hop in my truck and look around the back."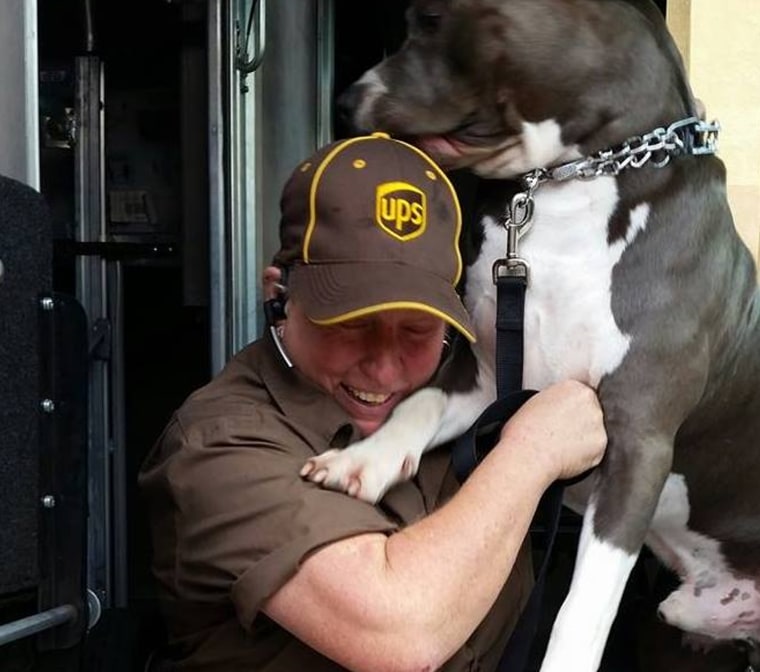 After Rummel passed away, Newhouser reached out to Rummel's son, Canon, who was training to be in the Marines. She offered to help out both Canon's family and Leo.
"I told Canon I would foster Leo until he got home from his training," said Newhouser. "But after Christmas break, I decided that he was getting along so well with my other dogs that he should just stay."
According to Newhouser, Canon was relieved that Leo had found a happy home. She still shares pictures of Leo with Canon on Facebook.
"I just wanted to help a family out when they were going through a rough time," said Newhouser. "But as soon as Leo came in my house, the whole vibe changed."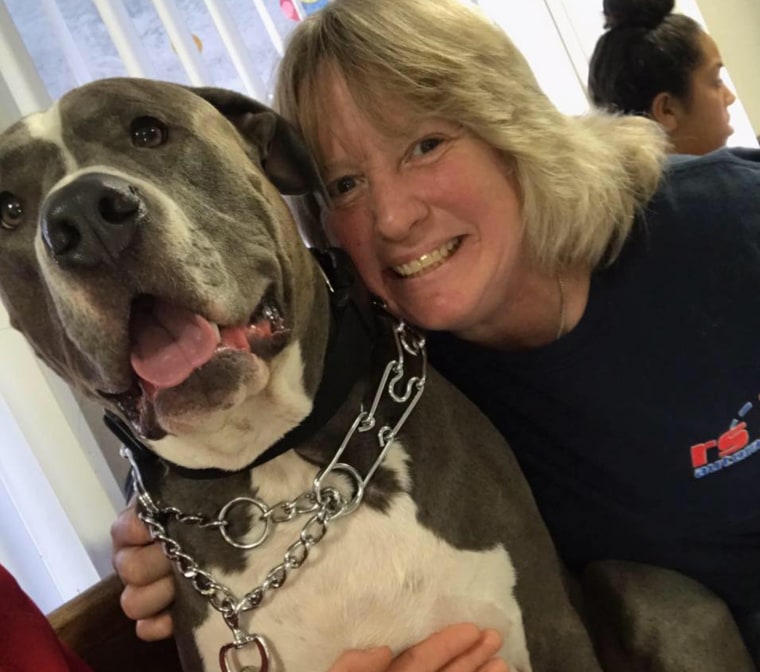 Newhouser explained that her other two dogs, who could be grumpy or unpleasant at times, perked up when Leo was around. They seemed to immediately recognize this new pup as a member of their family.
"My terrier is more friendly," said Newhouser. "I had a cocker [spaniel] that was the grumpy old man in the house — and he was even more friendly with Leo around."
After she took in Leo, Newhouser started noticing "the stigma against pit bulls" — a stigma she said couldn't be further from the truth.
"You can look at his face and he's just the sweetest dog you'll ever see," said Newhouser. "He's a big snuggle bug — he's just the sweetest."