Dogs can bring so much joy to their owners, but as some people have shared on Reddit, just a few simple photos show just how much being adopted means for man's best friend.
On the subreddit called "Before N After Adoption," users have been submitting before and after pictures of their rescued pups that show just how happy a loving home make dogs and cats. 
One user shared a photo of Spokey, a lab/hound mix adopted from the SPCA writing, "What a difference one day can make. Meet Spokey!"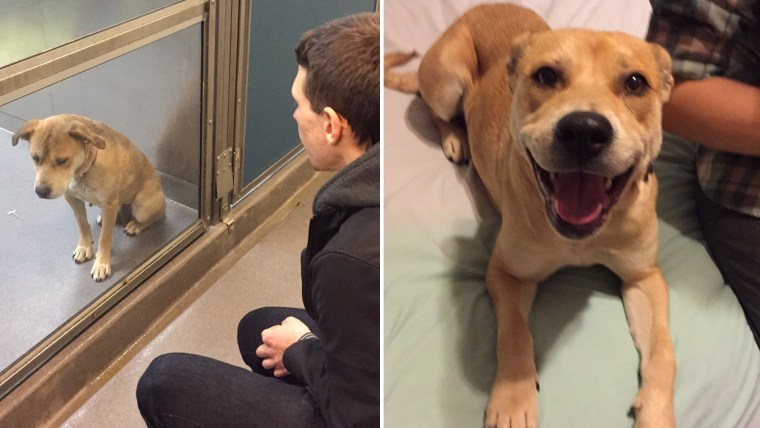 One dog named Jackson noticeably loves his new dog bed!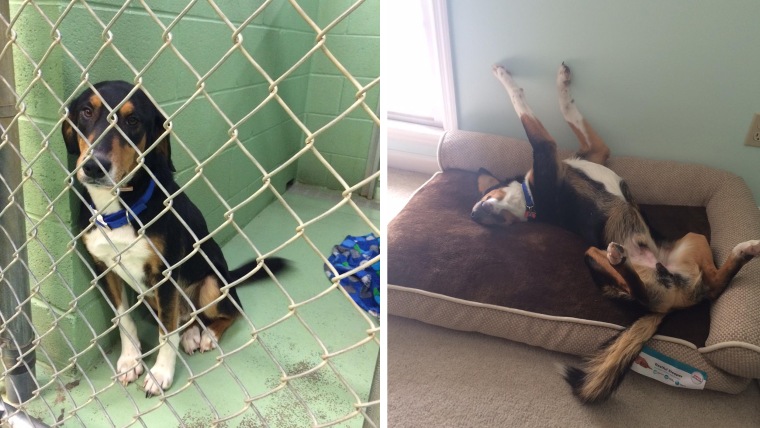 One little guy named Chex, his owner wrote, was found sleeping in a dirt hole. And two years later, he loves sleeping in his owner's bed and taking trips to the dog park.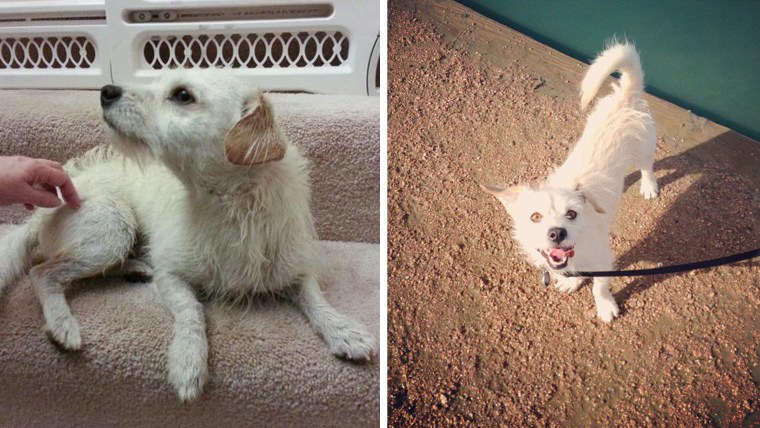 This pitbull, Pillow, was adopted with a tumor on his leg, and has since recovered from a surgery to remove it, and loves cuddling with his owner.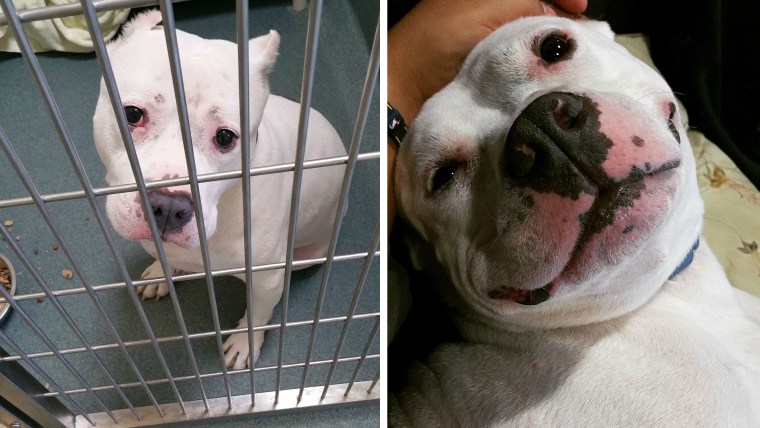 The owner of one adorable kitten named Leo shared a photo comparing the day he was rescued to his current happy state, only four months later.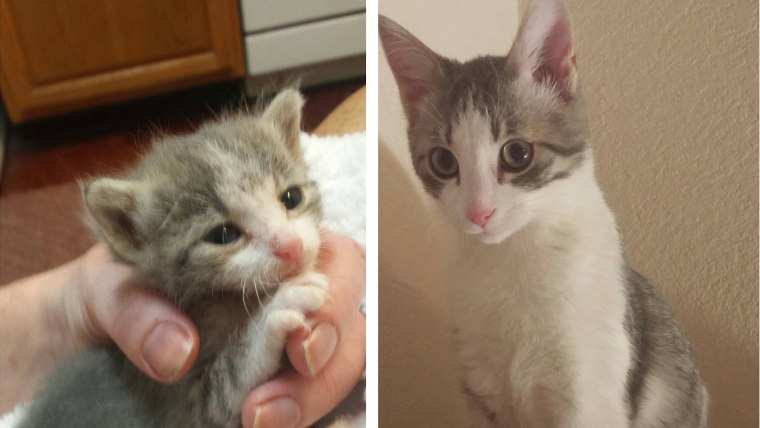 Share your photos of before and after adoption with TODAY via our Facebook page and on Twitter!