A penguin from Sea World in Australia was reunited with his mates on Monday after he was abducted from his home over the weekend.
On Sunday night, a local couple spotted Dirk, a 7-year-old fairy penguin, under a pier after hearing him splashing in shark-infested waters. They called Sea World, which quickly dispatched a rescue team.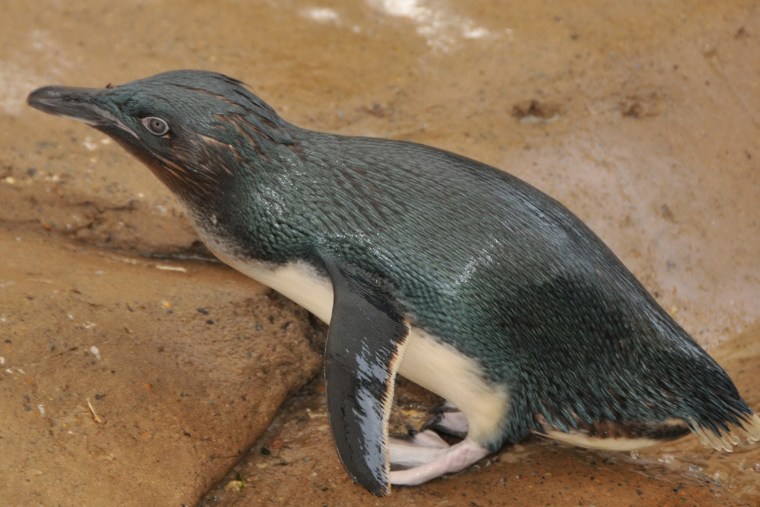 Dirk was born in captivity and had "never experienced things like boats, or wide open spaces," Sea World Gold Coast's director of marine sciences Trevor Long said Monday. "He was quite distressed, quite dishevelled, you could see that he was upset. His chest was heaving so I think that he had been through quite an ordeal."
The rescue came just in time, as Dirk had no chance of surviving in the wild, Long said, adding that the couple saw him get spooked out of the water by an animal, likely a shark, only to get chased back in by a dog.
The pint-sized penguin spent the night under observation and joined the 27 or so other penguins in the enclosure, including his breeding partner, Peaches, on Monday morning.
Police have charged three men with trespassing, stealing, and unlawfully keeping a protected animal. The men who released Dirk into the wild were caught after boasting about the crime on Facebook. Watch video of their escapades.
This was the first time an animal has been stolen from Sea World and the center is now reviewing its security procedures.