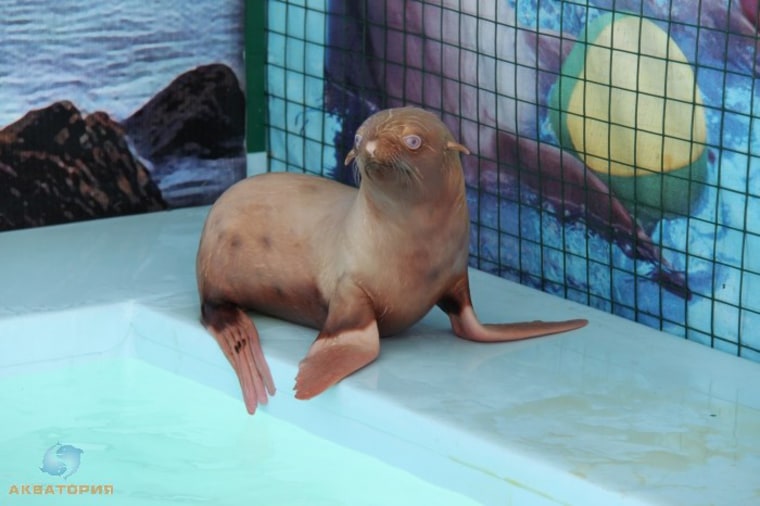 December 7, 2011 update: We are happy to report that an albino seal who was abandoned by his family back in September has been brought to a Russian aquarium, where he is now happily thriving in an enclosure made just for him. The seal has been named Nafanya, after a Soviet-era cartoon character.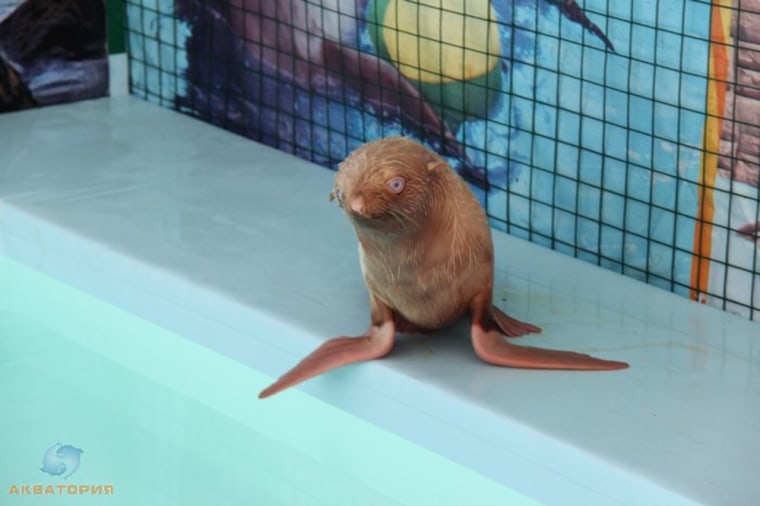 "She has a good appetite, and always seems in a happy mood. She is such an unusual seal with very beautiful bright blue eyes," Yulia Frolova, who heads the dolphinarium, told the Daily Mail.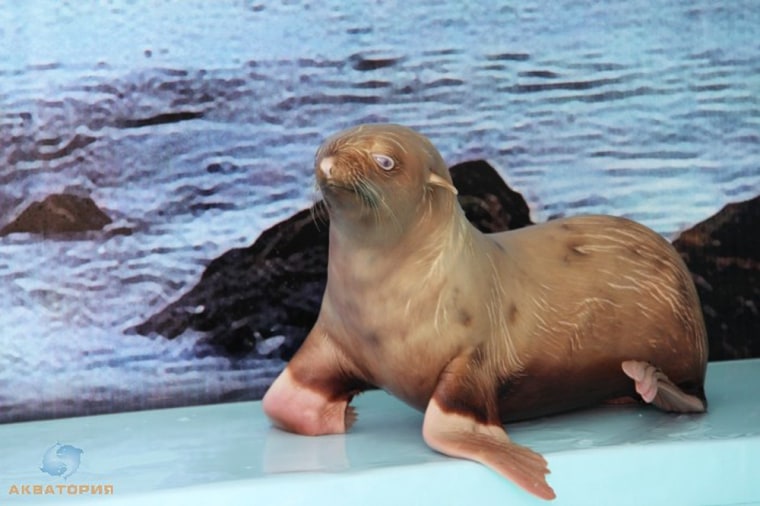 The albino seal pup with rare reddish-brown fur was spotted in August under some logs on a Russian beach by photographer Anatoly Strakhov. The little guy had been rejected by his family and left to fend for himself, according to Caters News Agency.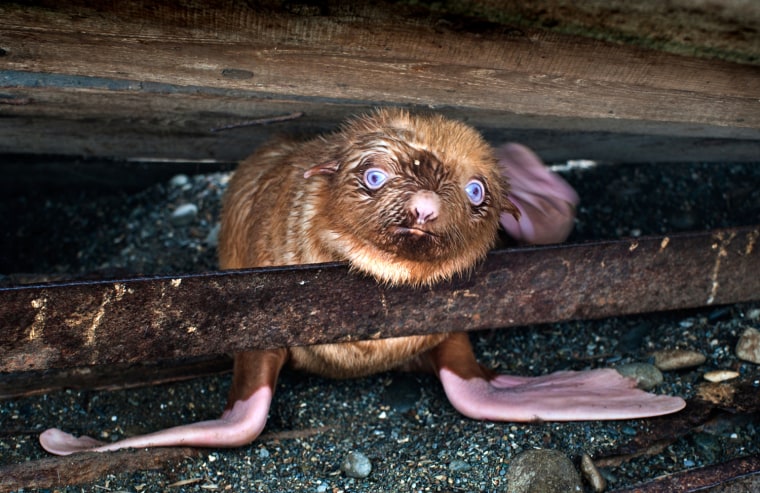 "He was hiding and waiting for his mother to come and feed him," Strakhov told the Daily Mail. "I was pleased to be able to capture such an unusual animal, but the poor seal is almost blind and so was unlikely to survive in the wild."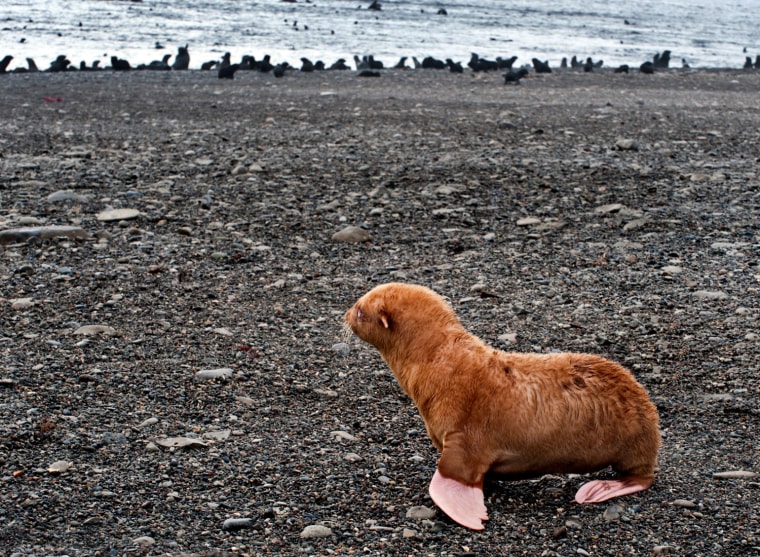 Fortunately, as these photos from September show, Nafanya is safe and sound. The dolphinarium has a Web page devoted to him and you can watch a webcam of Nafanya being fed and blissfully swimming around. (Note that according to the website, the webcam is on only between 11 a.m. and 5 p.m. Moscow time; that's 8 p.m.-2 a.m. Eastern time.)