Seven puppies that were left for dead in a California dumpster fully recovered and found homes for life, thanks to a Nevada shelter whose staff rallied to save their lives.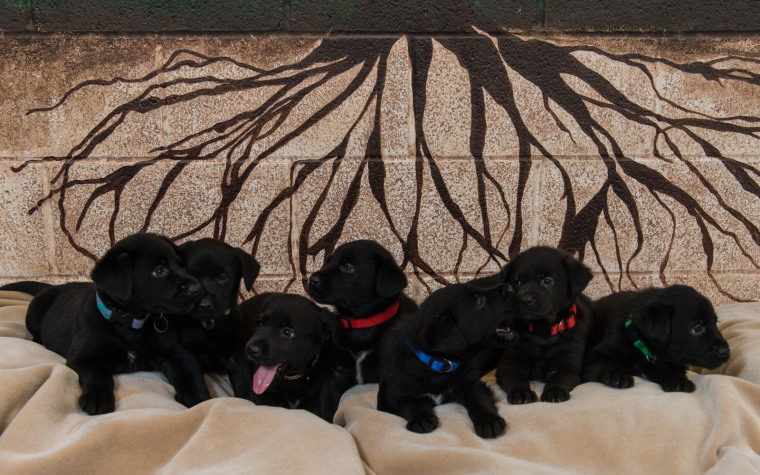 The 2-day-old orphaned animals, nicknamed the "Dumpster Puppies," remained attached to their umbilical cords when they were found on Oct. 29 in Susanville, California. Staff from the Pet Network Humane Society in Incline Village, Nevada, drove at least two hours each way to try to save them after receiving a call from a California shelter.
"We got them when you could fit two [puppies] in one hand," Jason Stipp, the executive director of Pet Network Humane Society, told TODAY.com. "We got 'em just in time."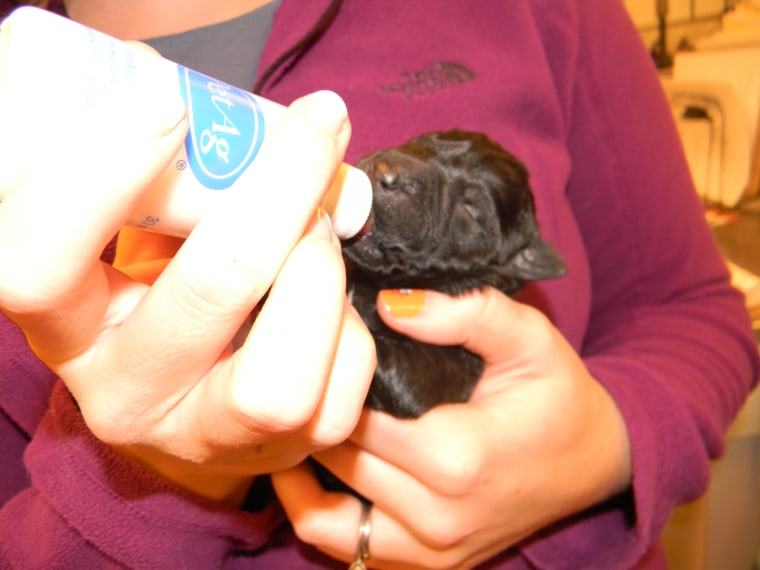 Stipp said the California shelter that notified the Pet Network Humane Society about the dogs didn't have the resources to save the animals. "They gave us a call," he said. "[If we couldn't help], they just would have put [the dogs] down."
PNHS staffers worked around the clock to feed, clean and care for the puppies, which they named Bacall, Bindi, Bogey, Chief, Gabe, Michonne and Piper.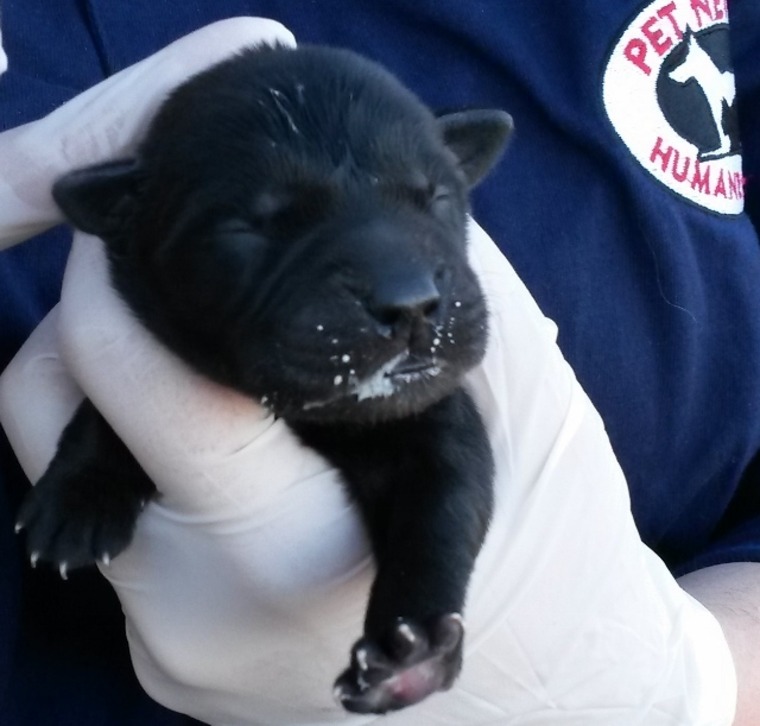 "It's a monumental undertaking," Stipp said. "The first thing we did is mobilize our volunteer staff. We have some folks who were willing to commit to that kind of endeavor. Basically, it's mixing the formula, and you have to bottle-feed them every two hours. So, you're up all night, and that's the minimum. What they need is constant contact, so they know that they're loved."
Each volunteer kept close watch of the puppies for about five weeks, until the pups were old enough to make the transition from bottle feedings to gruel.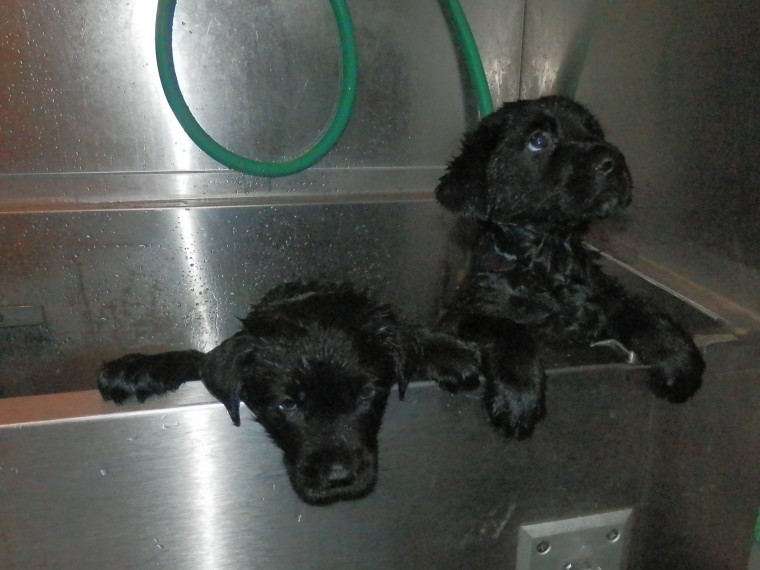 "After five weeks, the intense care wasn't really necessary," Stipp said. "[The puppies] were walking around. Their eyes were open. They were starting to eat. They were drinking water on their own."
Staff made sure the dogs received initial vaccinations, and were spayed or neutered before the animals were put up for adoption, according to Stipp.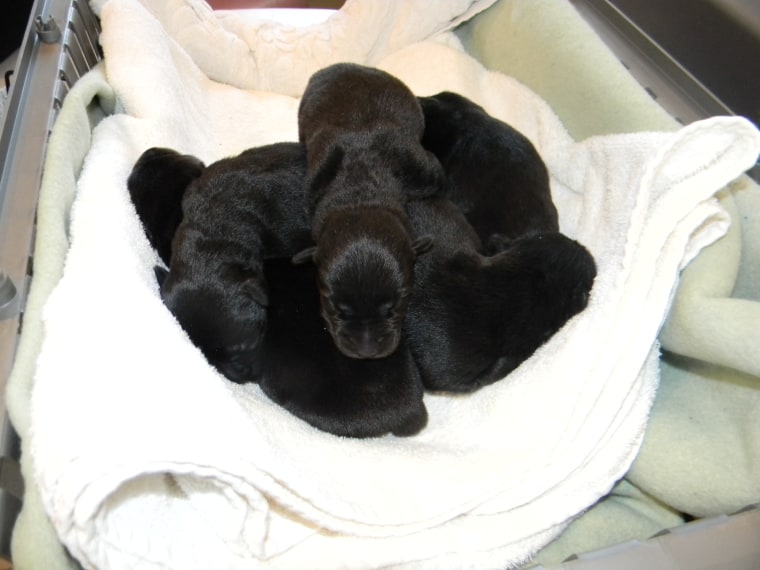 And while the result is priceless, there was a financial cost. According to the PNHS' website, saving the seven dogs required plenty of "heating pads, nursing bottles, puppy formula (lots of puppy formula), canned puppy food, dry puppy food, beds, toys, crates and blankets." Estimating that the PNHS spent an average of $1,000 on each pup to nurse them back to health, the no-kill shelter is hoping to offset the cost through online donations.
"The milk that we were feeding them, it costs about $50 per can, and they [went] through [each can] about every other day, between the seven of them," Stipp said.

With a fundraising goal of $7,000, the PNHS had collected close to $4,000 as of Saturday morning.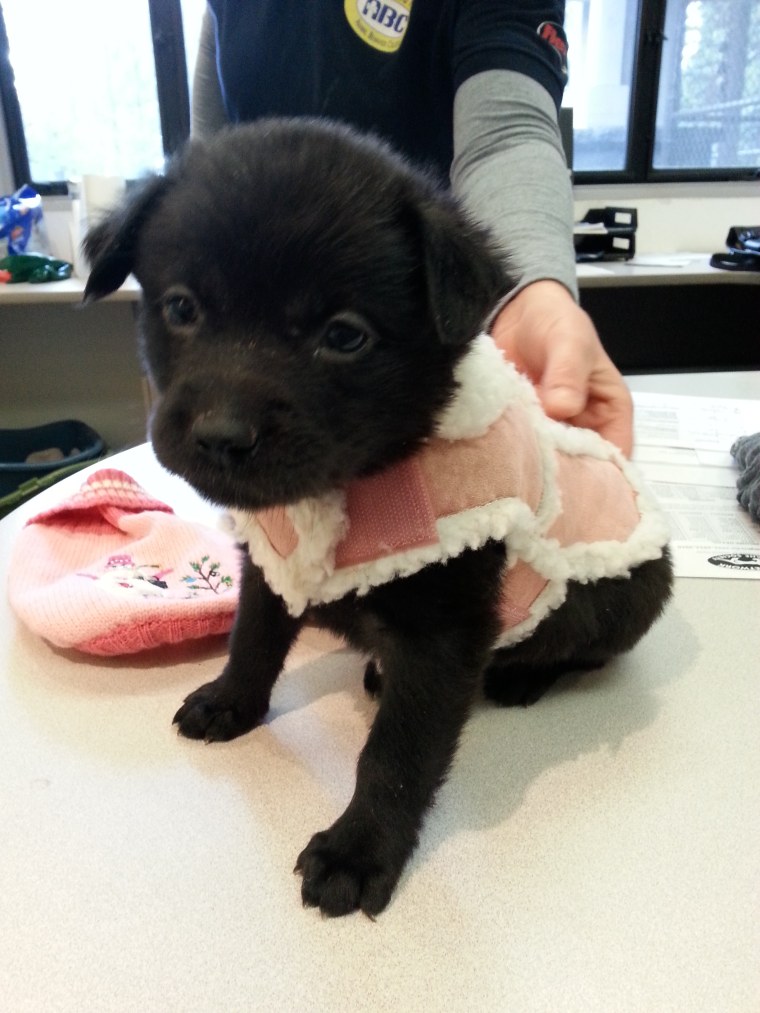 Beyond the dogs' full recovery, the story has an even happier ending: All seven were adopted as of last week.
"That's why I do what I do," Stipp said. "It's a beautiful thing to save those lives."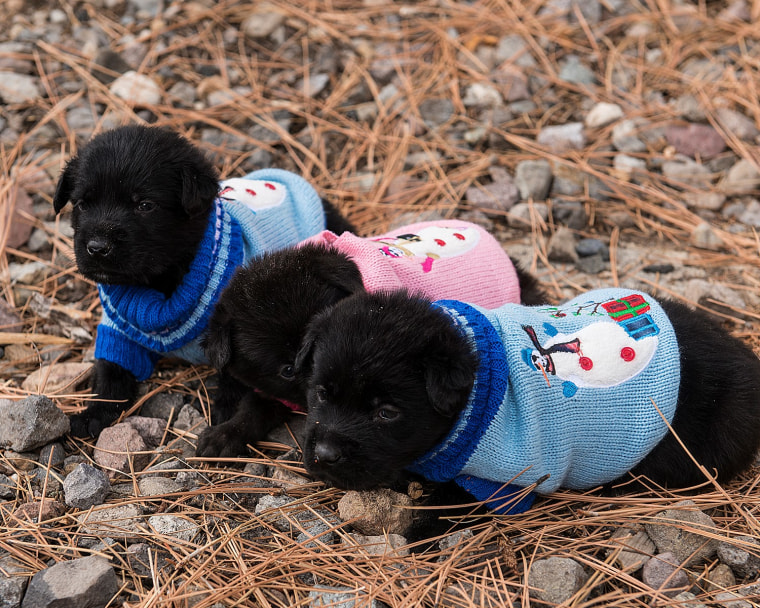 Follow TODAY.com writer Chris Serico on Twitter.