They say you can't teach an old dog new tricks. But a young dog like Charlie, TODAY's puppy with a purpose, can (and should) become accustomed to a grooming routine early on, experts say, so they'll always have a positive association with being cleaned and cared for.
So, with winter right around the corner, Charlie visited a local PetSmart for his first grooming — and to demonstrate six tips to help you help your pet put their best foot (er, paw) forward.
Get your Groom on TODAY is created with our sponsor PetSmart.
1. Nail care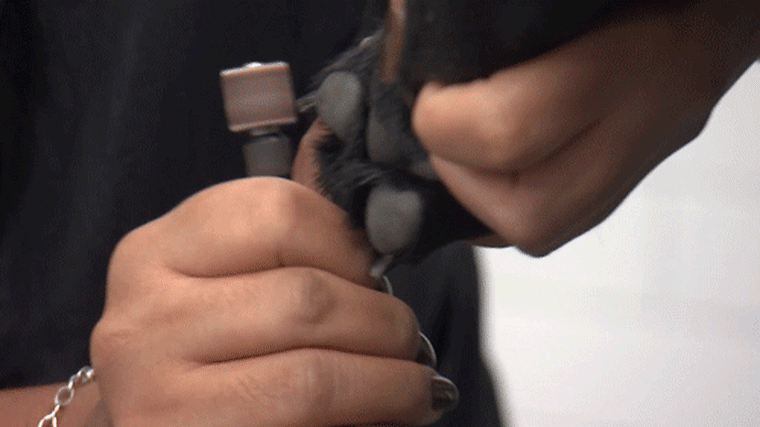 Be careful of the "quick," the nerve dogs have in the middle of their nail.
Avoid hitting the vein; it will be highly uncomfortable for your pooch.
Pro tip: Grind or clip the nail little by little until you've reached a visible dark center.
RELATED: Join Charlie, TODAY's puppy with a purpose, on his exclusive tour of the Intrepid!
2. Ear cleanliness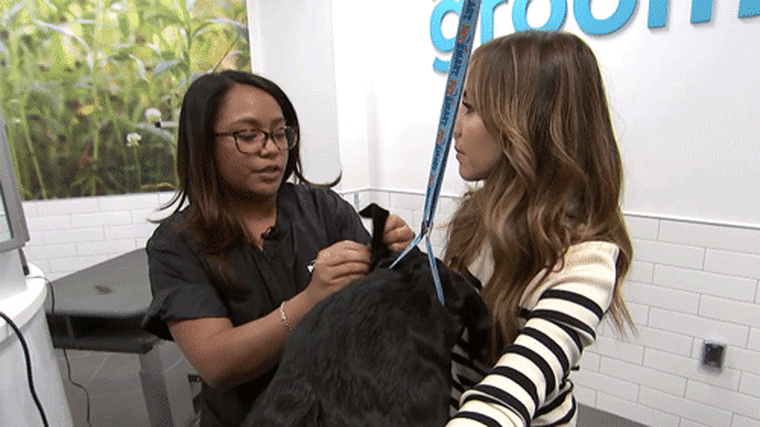 Purchase a generic ear wash at a local pet store.
Lightly dust the ear canal with the non-alcohol product and wipe clean.
3. Dental hygiene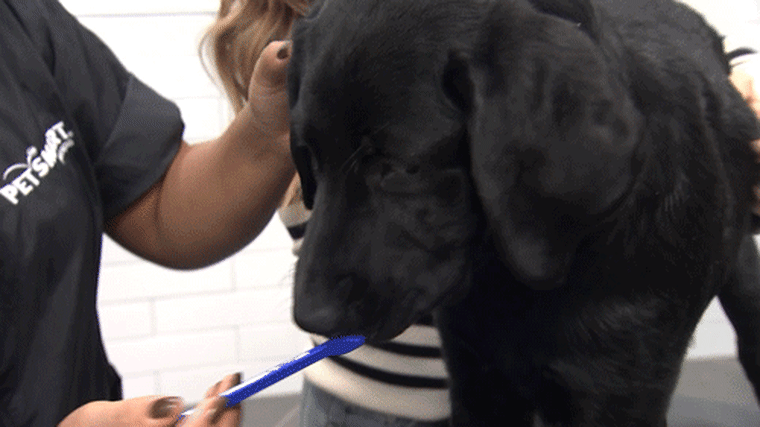 Though your dog may seem hesitant at first, the toothpaste is actually like a treat!
But it's practical too: the toothpaste works to break down the plaque.
Pro tip: Never use human toothpaste on your dog!
4. Avoid shedding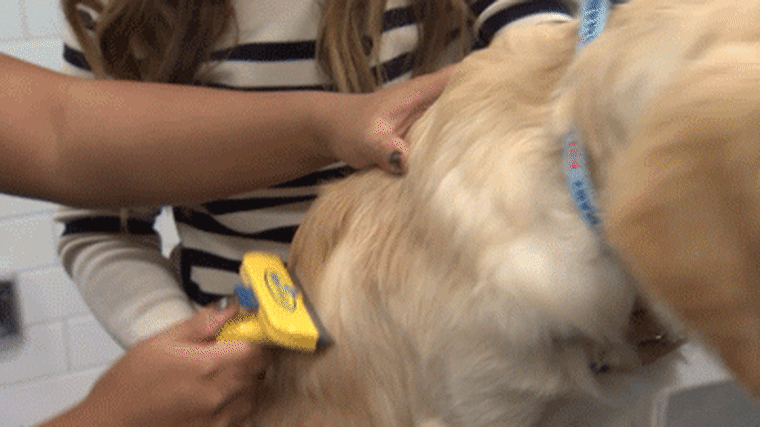 This type of brush should be used on dogs that have long, thick hair like this golden retriever.
Simply pat and pull to remove the undercoat and freshen the hair.
RELATED: Dog peed on the carpet? Don't fret! Here's how to remove urine stains
5. Brushing dog hair, as opposed to fur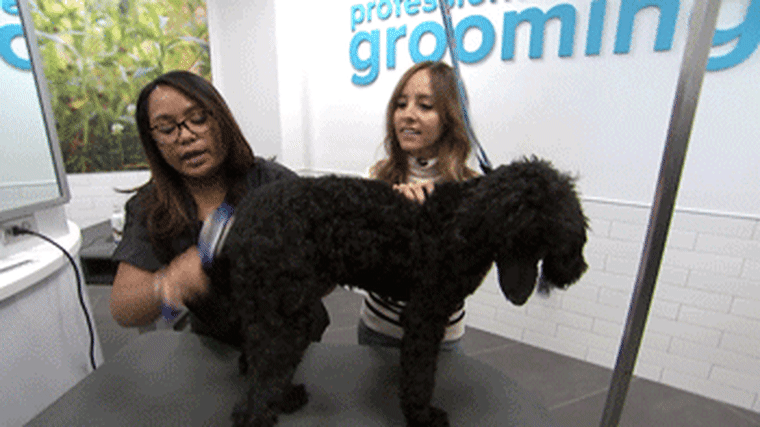 Maintenance is different for dogs that have hair instead of fur.
It's key that you brush the hair daily and make appointments for routine haircuts every 4 to 6 weeks.
You can use a slicker tool (which generally functions as a way to separate the hair) to star and finish by lightly combing.
6. Tub time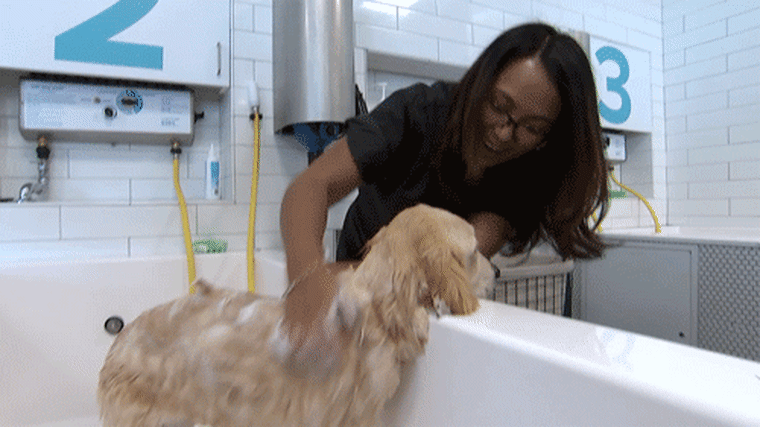 No kiddie shampoo! Make sure you're always using puppy-formulated products.
Have a towel nearby! Your pooch will likely want to shake off excess water as soon as they notice that bath time is over.
Take great care not to get water in your dog's ear canal; it's very dangerous to their hearing.