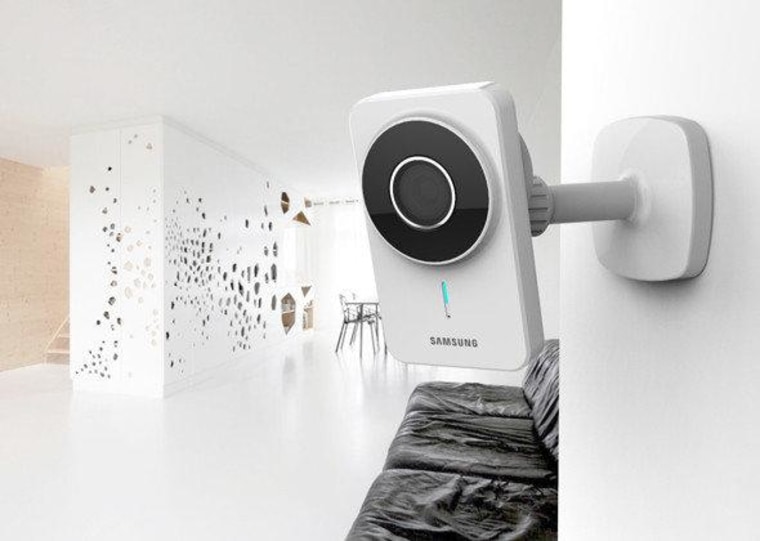 Pets deserve a little pampering now and then — and we saw plenty of products at the 2013 Global Pet Expo that are sure to make cats, dogs or chickens feel like a million bucks. From personalized pet pillowcases to a pet webcam that assembles in 30 seconds, here are 10 products that caught our eye.

Samsung PetCam
Haven't you always wanted to know what your cat or dog is doing while you're away at work? Now you can spy on your animal no matter where you are in the world with Samsung's PetCam Wi-Fi Video Pet Monitor.
Easily assembled in 30 seconds, the high-resolution camera syncs with your computer, smartphone or other mobile device. And if you want to tell your pet how much you miss him, you can talk to him through the embedded mic and speakers. (The Samsung PetCam will retail for $149 and be available in late spring 2013.)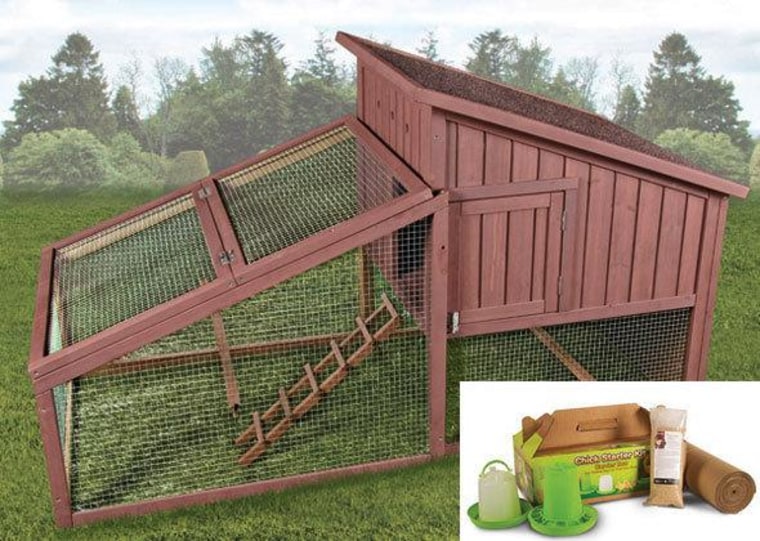 Hen House and Chick Starter Kit
Raise your very own flock of chickens in your backyard with Ware Manufacturing's Chick Starter Kit and Hen House. The Premium Hen House and Yard houses up to two chickens and features an all-weather roof that fully opens, rustproof wire and a side door to make caring for them safe and simple. The Chick Starter Kit comes with food, a living corral, a feeder and a waterer — everything you need to start your chicken family. (Ware Manufacturing Hen House with Yard retails for $379.99, and the Chick Starter Kit is $24.99.)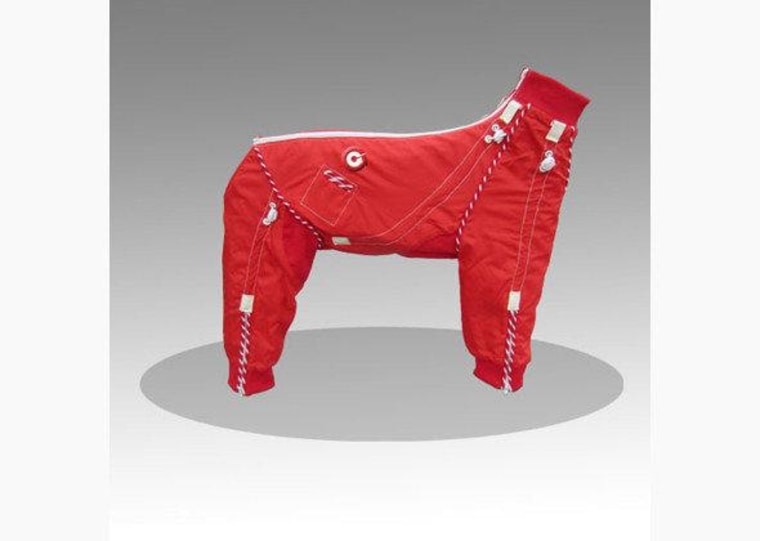 Zippy Dynamics Zippy Jumpsuit
Your pup will be prepared for any weather in this water-resistant nylon jumpsuit from Zippy Dynamics. The bold red fabric and white stitching make your canine easy to spot when it's dark and nasty out. The jumpsuit will be available for purchase in April, but the company is taking advanced orders now. (Zippy Dynamics Zippy Jumpsuit, $99.99)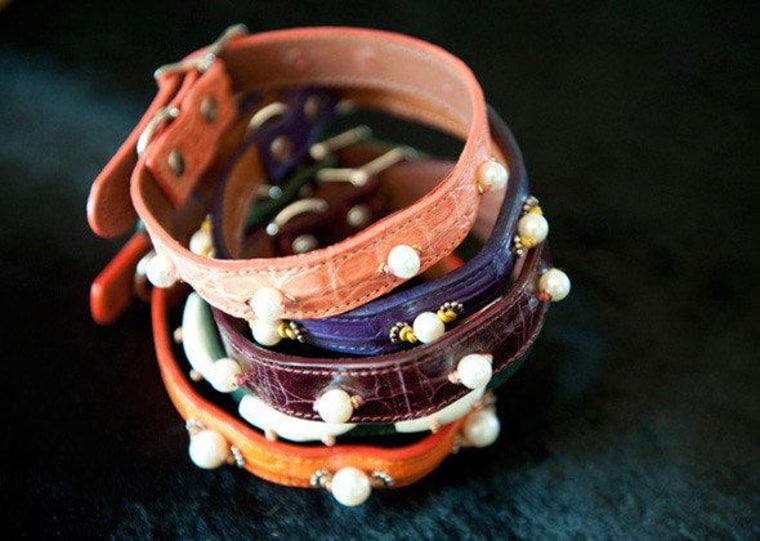 SwampDogs Genuine Alligator Collars
The founders of SwampDogs sold their first collar about a year ago to friends, and their company has grown ever since. Each collar is handmade in Louisiana from the state's alligators. Best of all, the collars are super durable — the founders' giant schnauzers have worn them into the swamp, and the collars have held up just fine.
SwampDogs collars range in price from $85 for a small, acid-dyed cowhide collar to $420 for the large alligator collar. Each one has distinctive details like pearls or real alligator teeth sewn on. (SwampDogs Genuine Alligator Collars, $85-$420)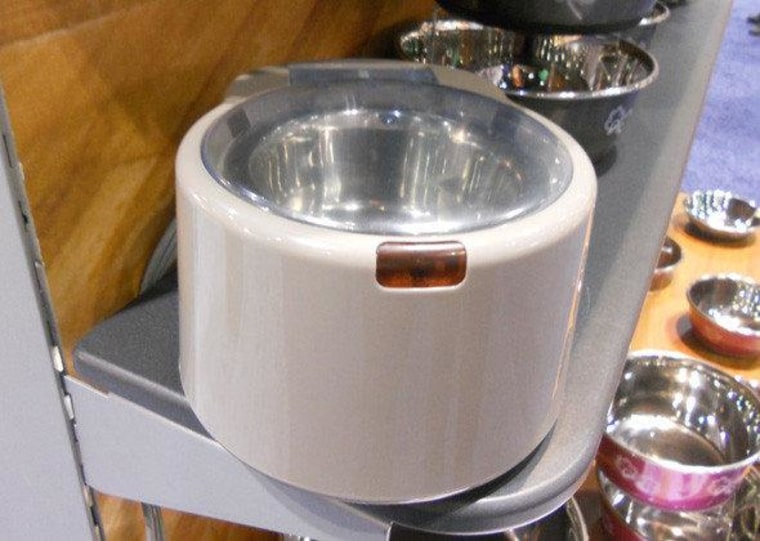 WonderBowl Selective Feeder
If your dog secretly snacks on your cat's kibble every time you try to give her a meal, new technology from Our Pet's may be a solution for your dinnertime dilemma. With the WonderBowl Selective Feeder, a unique tag on each pet's collar signals for the lid on their dish to open. The infrared sensors keep animals in multi-pet homes from eating out of one another's dishes. (WonderBowl Selective Feeder, $89.99; WonderBowl Tag, $10.99)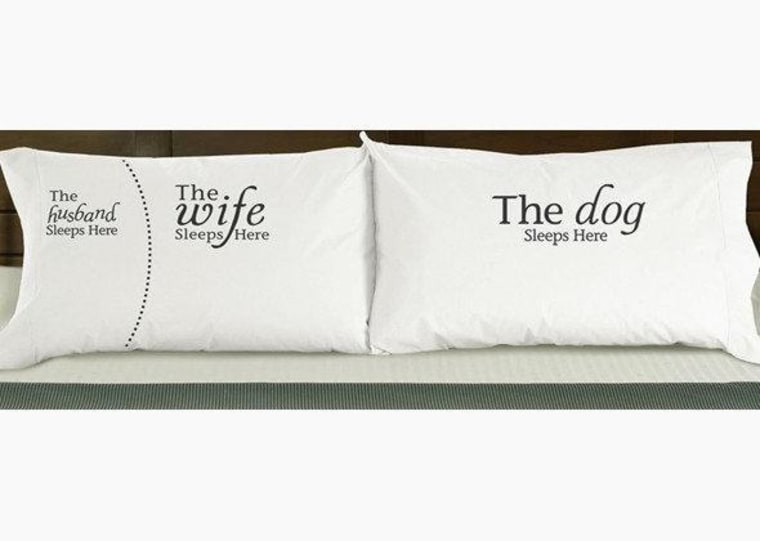 DogSnorz Pillowcases
We all know our pets get the prime sleeping spot, so why not admit it to the world? Paired pillowcases from Dog Snorz feature adorable messages that speak the truth. One of our favorites says, "The cat sleeps here." The other: "The cat's personal staff sleeps here." Hey, we all know it's true. (Dog Snorz Pillowcases, available on Amazon for $36-$38)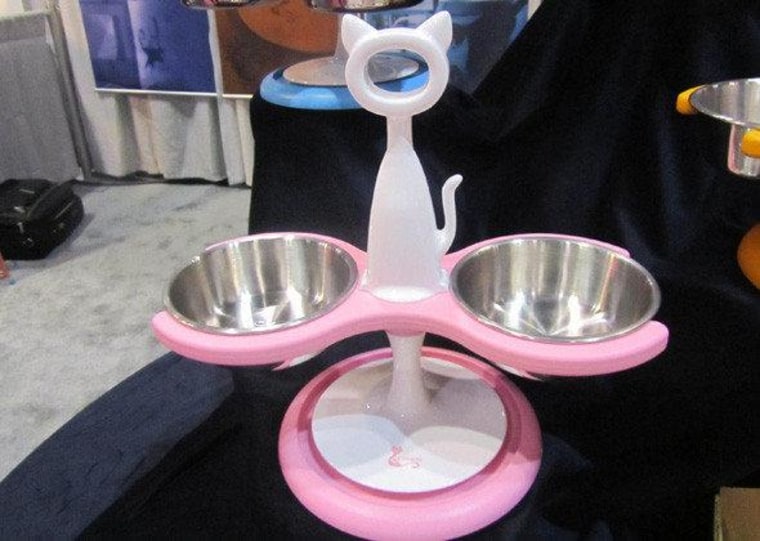 Catswall Design Company Mod-Cat Raised Feeder
Want a stylish new feeder for your cats? Well, we have just the one for you. Catswall.com has introduced a group of multi-tiered feeders that are perfect for felines. The two-tiered feeder is available now for $79, and the three-tiered feeder is coming soon at a retail price of $95. (Catswall Mod-Cat Raised Feeder, starting at $79)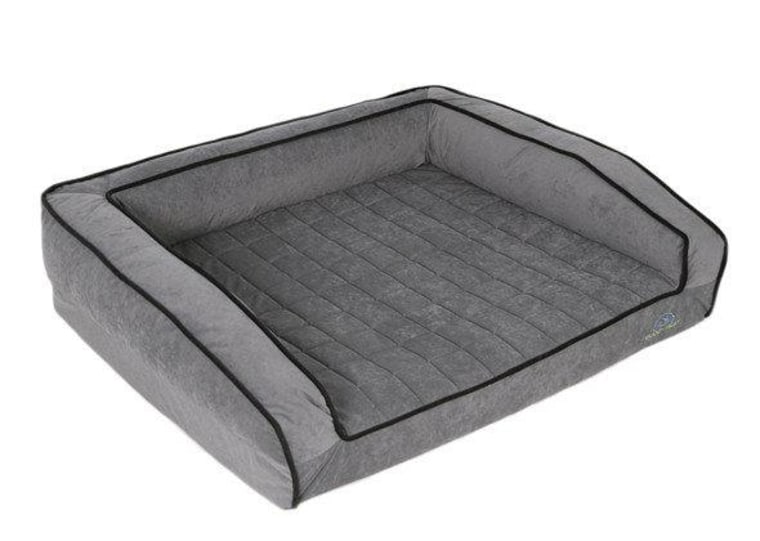 Buddy Rest Crown Supreme Bolster Bed
The Crown Supreme Bolster Bed is the newest product from Buddy Rest. It is 100 percent waterproof with Kevlar stitching, which is the highest strength on the market. The memory foam orthopedic bed has a consistent texture and is sure to keep your pet nice and comfortable while he snoozes. (Buddy Rest Luxury Orthopedic Bolster Bed, $399)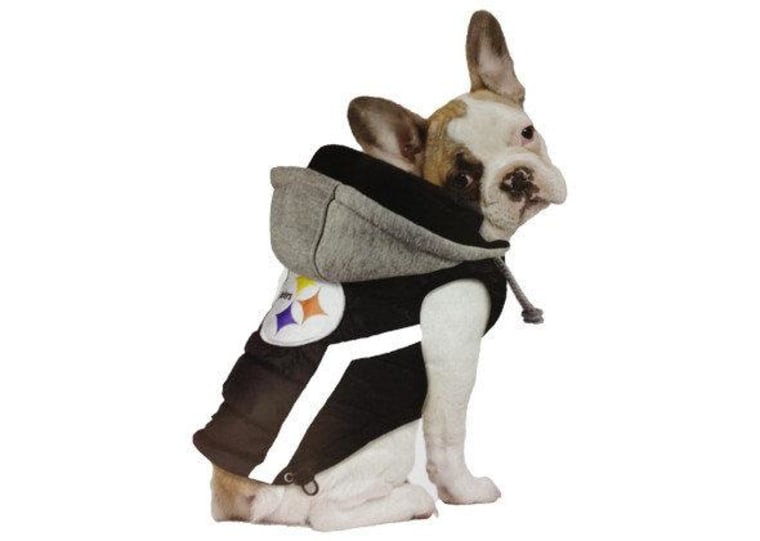 Hip Doggie NFL Bomber Jackets
Want your family to rep your favorite sports team without your dog feeling left out? Problem solved. These awesome NFL bomber jackets from Hip Doggie keep your canine warm during the cooler days of football season. The getup features a fleece hood and interior, a nylon exterior that's water repellent and reflective safety stripes. Jackets will be available for order in June (with plenty of time left before the 2013 season) for any of the NFL's 32 teams. (Hip Doggie NFL Team Puff, $39.99-$49.99)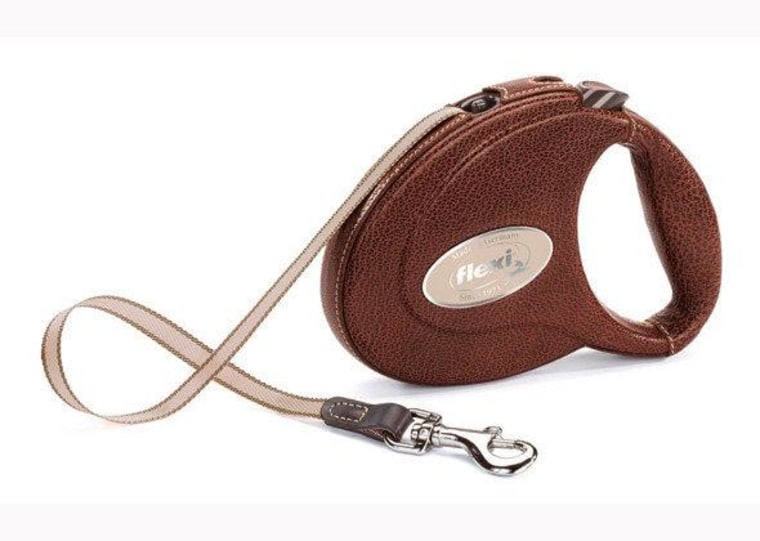 Flexi Leash
Is your dog already the reigning diva of the block? These luxury leather leashes from Flexi will have her confirming her royal status. The handmade leather leash comes in brown and black and, of course, sports a lifetime guarantee from Flexi. (Flexi Leash, $299)
More from Vetstreet.com:
Top 10 Products of 2013
5 Popular Dog Breeds That Are Worrisome
Why Does My Cat… Meow?