Animal Planet's Andrea Arden stopped by Studio 1A Wednesday with a few tips and tricks for how to train your pooch.
On hand to demonstrate the techniques were TODAY's Puppy With a Purpose, Wrangler, and his trainer, Saxon Eastman.
1. SitUsing small bits of food as a lure, slowly lift your hand up and slightly back. When your puppy follows your command, say "yes," and give them the treat.
2. HeelAsk your dog to come and sit at your left side, and use treats to guide him into position. At this stage in a puppy's training, he probably will not recognize a hand cue, so reward him a lot when he sits at your feet.
This is particularly important for guide dogs since they are taught to always approach their handlers on the left.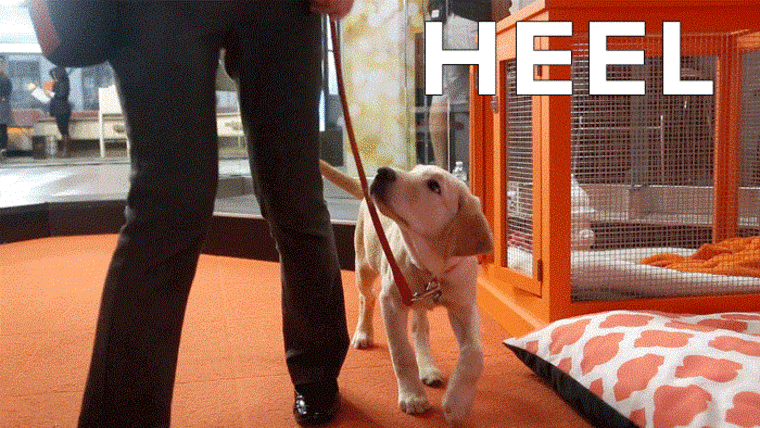 3. TouchHold you hand in a fist six inches away from your dog's face. When they touch their nose to your fist, say "yes" and give the reward. Repeat this practice a few times daily, gradually increasing the distance between your dog and your hand.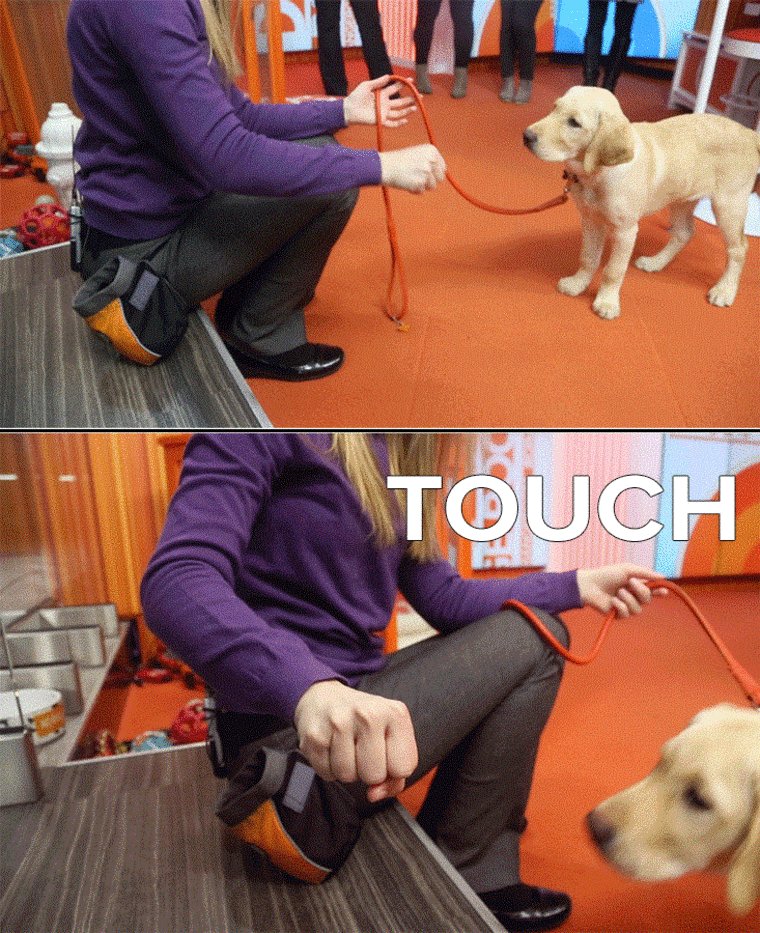 4. CloseAs a guide dog in training, Wrangler is also practicing his "close" skill, where he's asked to sit or stand in between his handler's legs while she's sitting.
Guide dog users require this skill when their dog needs to be safely out of the way, such as on public transportation.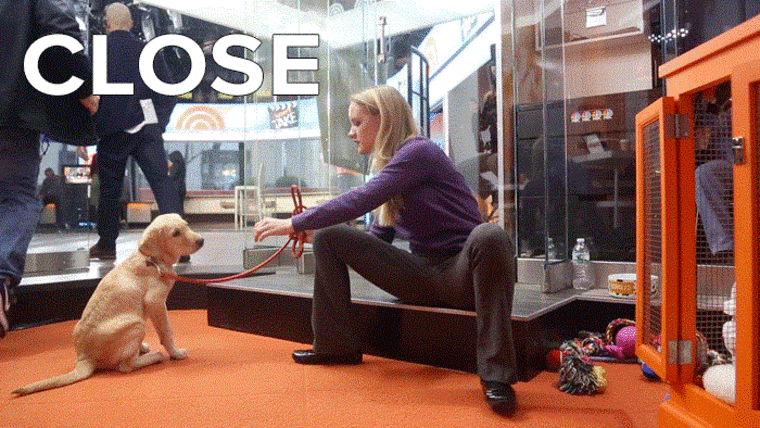 The most important thing to remember when training a puppy is to stay positive!
Andrea Arden recommends a reward-based approach in order to motivate your dog. Rewards can range from toys and treats to attention and a happy voice. If your puppy is particularly obedient, you can reward his behavior with a fun activity or a good cuddle.
Saxon, a handler with Guiding Eyes for the Blind, warns pet owners to only give the reward once a command is fully completed.
Happy training!