Nope, this is not an optical illusion. Symba the cat really is this gigantic — he's a whopping 35 pounds.
"He may be the biggest I've seen," Matt Williams, spokesperson for the Humane Rescue Alliance in Washington, D.C., told TODAY in an email. "Trust me: He is big."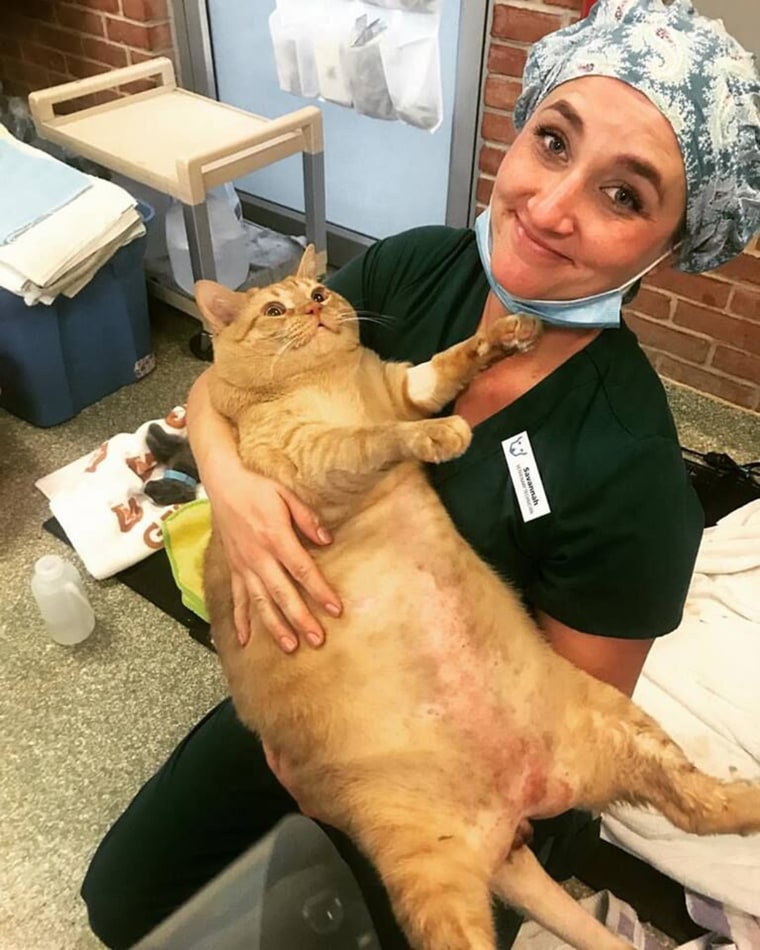 We don't want to reduce your enjoyment of Symba's striking physique. But the truth is that Symba has an enormously sad story to go with his massive size.
The 6-year-old cat recently lost his home when his former owner went into a nursing facility that doesn't allow pets.
Here's the good news: Symba had the tremendous good fortune to wind up at Humane Rescue Alliance. There, staff have found themselves completely charmed by this supremely big boy, who is "very sweet, loves people, LOVES to be petted," said Williams. "He will make a terrific pet for someone."
Symba's love for petting is unfortunately not equaled by his fondness for exercise.
This fat cat of Washington is currently healthy, but needs to lose some 15 pounds in order to stay that way — even if, like so many of us, he feels a little reluctant to do so.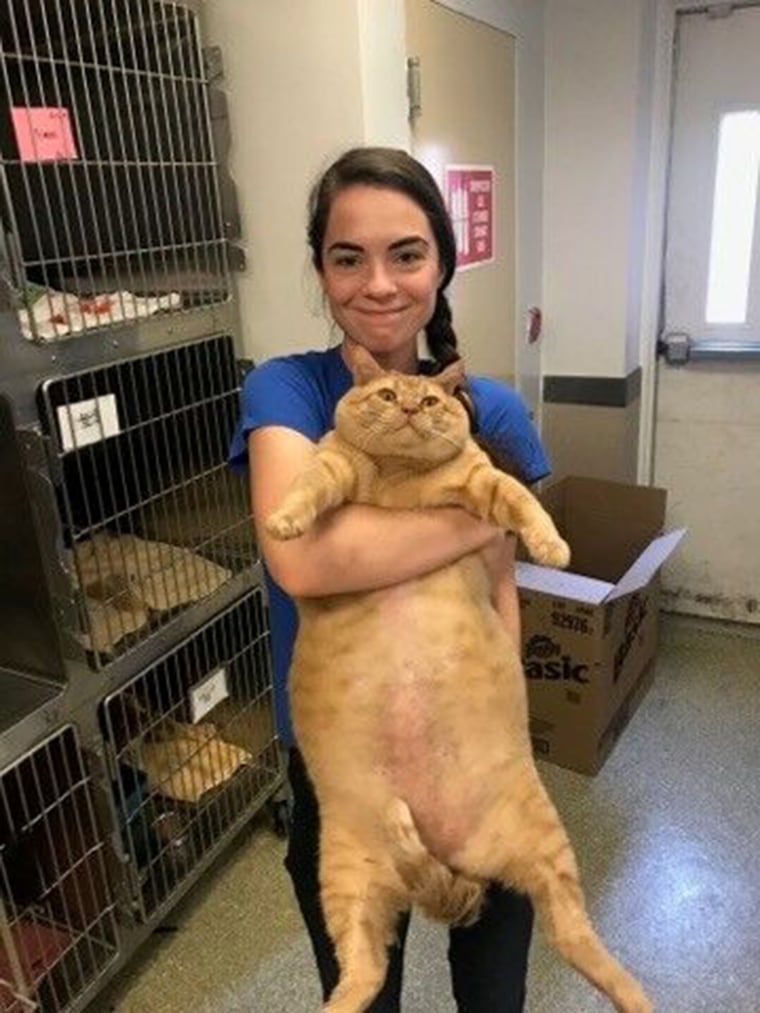 So HRA is looking for an adopter who has a huge heart, along with the discipline to keep Symba to a pretty strict diet and exercise regimen.
"As much as we love Symba, as cute as he is, his obesity is serious," said Williams. "He really needs to lose the weight to live a good life."
And although Symba's zaftig build is part of his draw, even slimmed down to his #goalweight, this cat will be 18-20 pounds. So he'll still be a colossal cutie, just a lot more comfortable.
Helping Symba accomplish that is big, big love.