On Sunday, a plane landed in Johannesburg, South Africa, full of some very special passengers: 33 lions rescued by Animal Defenders International — from circuses across Peru and Colombia — arrived in their new home at the Emoya Big Cat Sanctuary in South Africa.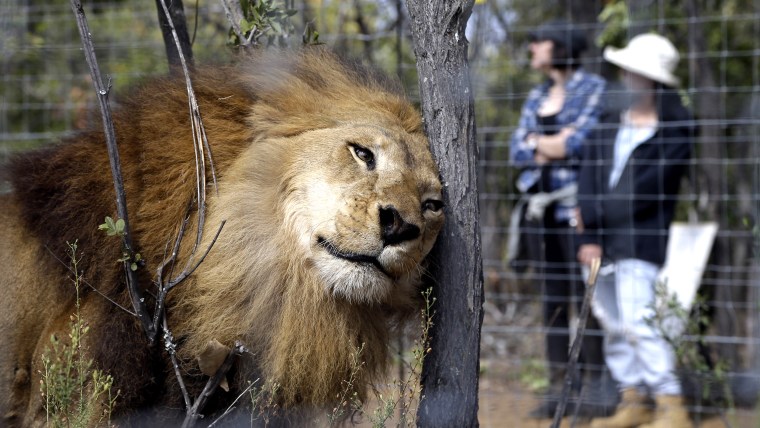 Their journey began April 29 in Lima, Peru.
RELATED: Ringling Bros. elephants are retiring! Find out where they're headed next
"We are waiting for nine lions that were rescued from a circus in Colombia," said Matt Rossell to TODAY from the Lima airport on Friday. "We have 24 lions we rescued with the aid of the government in Peru." The effort has been part of an ongoing project for the past few years, he said, beginning as an undercover operation in Bogota, Colombia, and Peru.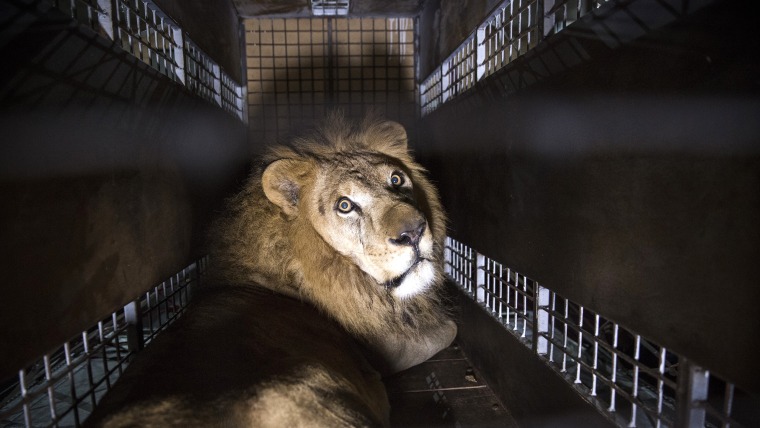 "We shot video of the mistreatment of these animals in the circuses and presented the evidence to their governments," Rossell said. "All the countries have now passed laws forbidding circuses from owning wild animals." He added that while most circuses have been cooperative, other rescue efforts involved raids to save the big cats.
RELATED: Betty White weighs in on Cecil the lion's killing: 'How can somebody do that?'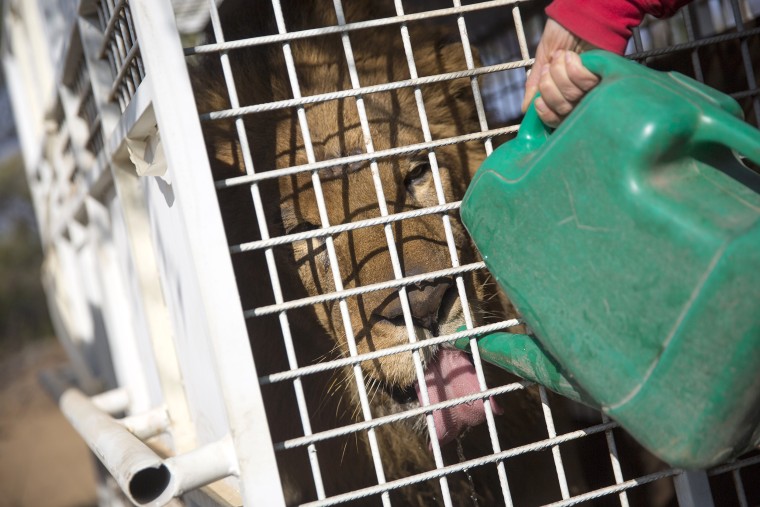 All of the lions rescued were born in captivity, but they are being released on a large preserve where they can live in their natural environment. "There is no such thing as a domesticated lion," said Rossell.
RELATED: Un-bear-ably cute! These rescued bear cubs need your full attention
Savannah Heuser, founder of Emoya Big Cat Sanctuary, said in a statement, "The lions are returning to where they belong. This is their birthright. African sun, African night skies, African bush and sounds, clouds, summer thunderstorms, large enclosures in a natural setting where they can remember who they are."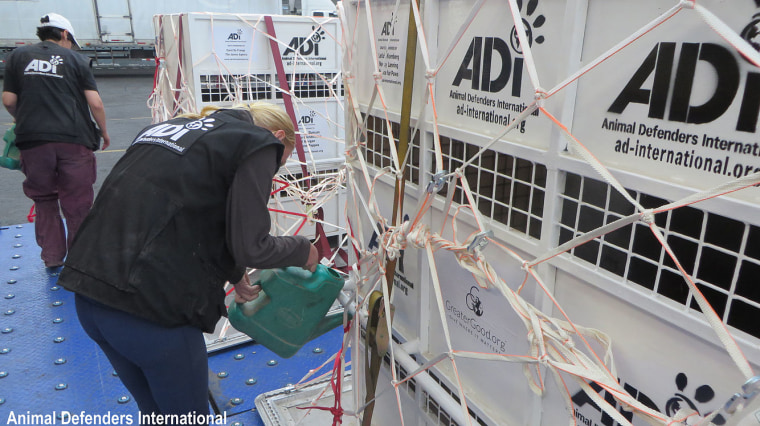 Many of the lions needed medical and dental treatment because they were mishandled. Some had their claws removed, one lost an eye and one was almost blind. "One of the things that lions do in captivity is chew on the metal bars of their cages, and this lead to broken teeth that became infected," said Rossell. "We have already performed dental surgery on a few of the lions while awaiting transportation to Africa, and more surgery is planned once they reach the sanctuary."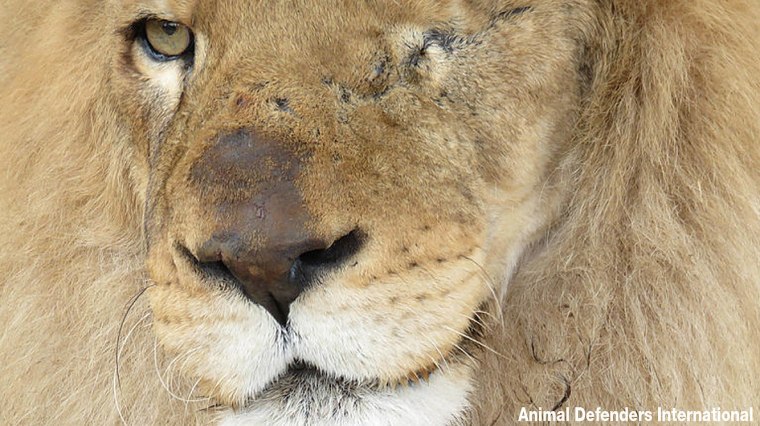 The operation, Spirit of Freedom Flight, has been a very difficult and expensive venture. ADI has received funds from Bob Barker, the longtime TV game show host, and organizations such as the online community GreaterGood. But the effort still needs funding to transport and care for the lions, so the organizations have created fundraising campaigns at lionsbacktoafrica.org and 33lions.org.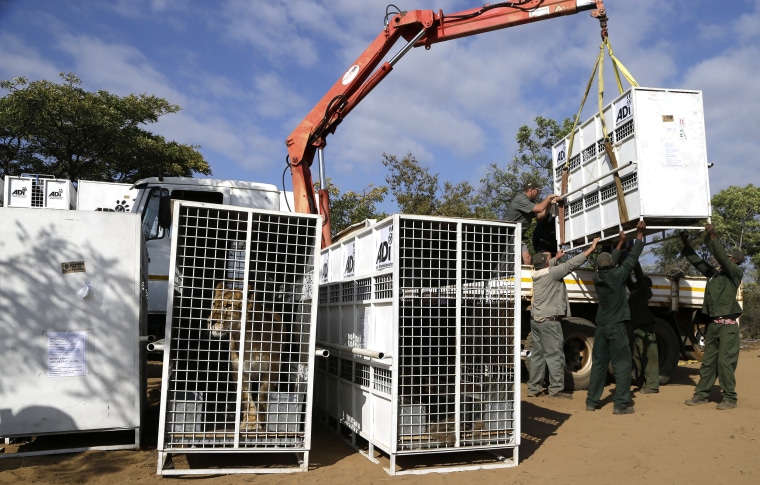 According to ADI's homepage, the lions will enjoy "large natural enclosures situated in pristine African bush, complete with drinking pools, platforms and toys" at the sanctuary. "The lion habitats will be steadily expanded over the coming months as the lions become familiar with their new life and are introduced to each other."
RELATED: Elephant escapes from circus, surprises shoppers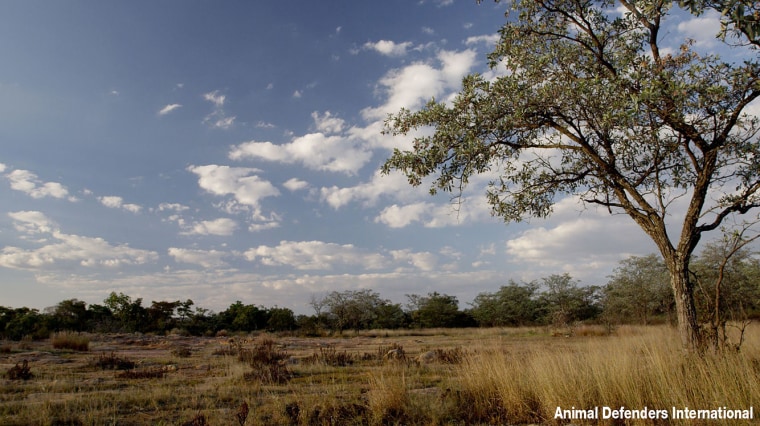 Rossell told TODAY that the group made sure lion families were situated next to each other during the flight so they could be calm and know they were near one another. "At the sanctuary, lion families will be grouped together on protected land," he said.
On Sunday, May 1, ADI posted a tweet that seemed to indicate early success with the program:
"It is so exciting to have the lions home," Rowena Balwit, a representative of ADI, told TODAY. "The lions are doing well and they are very excited to be in their new homes and being reunited with their families."