Harley the dog is almost impossibly small. He's missing an eye, his legs are deformed and his tongue sticks out of his mouth because most of his teeth had to be removed. But Harley is more than a survivor — he's a hero.
The tiny Chihuahua received a huge standing ovation Saturday night at a black-tie gala in Beverly Hills, where he was named American Humane Association's 2015 American Hero Dog.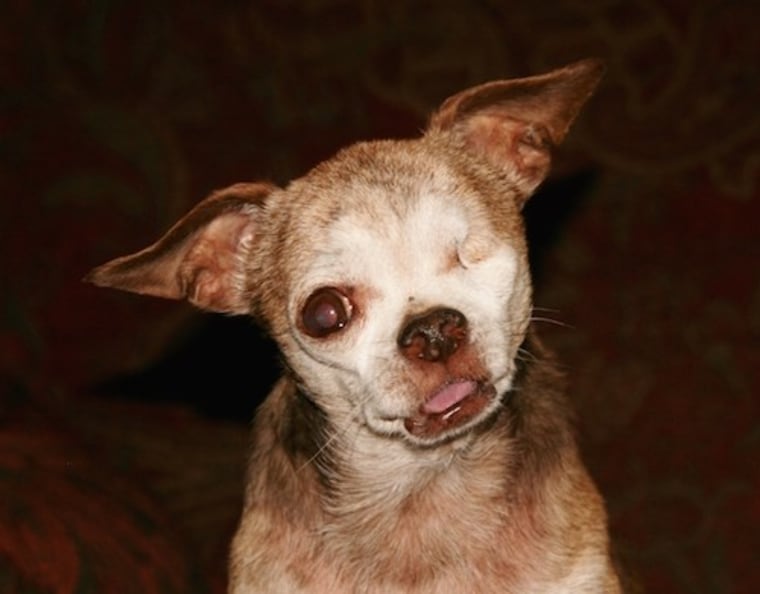 "It was just four years ago that he was pulled from the cage in the puppy mill and left to die," Harley's owner, Rudi Taylor, said on stage during the emotional awards show. "We never would have ever thought he would live this long and make such a difference for so many puppies."
Harley spent the first 10 years of his life living in a cage in a commercial dog-breeding operation before volunteers scooped him up and gave him much-needed veterinary care. His rescuers and veterinarian said that, like many puppy mill dogs, Harley likely lost his eye when his cage got power-washed with him inside it. The battered little dog had a host of other ailments, including a broken tail, gnarled toes, infected teeth and heart disease.
Rudi Taylor, 54, and Dan Taylor, 60, of Berthoud, Colorado adopted Harley in 2011 with the understanding that he might live two to three months tops. But the little dog kept thriving and enjoying life so much that Rudi Taylor decided to start a Facebook page for Harley "Freight Train" Taylor.
Since then, the 6-pound Chihuahua has become the mascot for a "Harley to the Rescue" campaign, which has raised money to help National Mill Dog Rescue save and care for more than 500 dogs to date.
"Harley survived in hell for 10 years and there's only one thing that allows the spirit to do that, and that's to be indomitable," Dan Taylor said on stage Saturday night as Rudi stood beside him, crying and cradling 14-year-old Harley in her arms. "That spirit is allowing him now to be the voice for dogs who cannot speak for themselves... and give everybody hope that tomorrow's going to be a better day."
One of eight finalists for the American Hero Dog distinction, Harley represented the "emerging hero dog" category for ordinary dogs who do extraordinary things. All eight dogs were honored at the awards show, which was hosted by TV personality, author and animal advocate Beth Stern and television and film star James Denton at the Beverly Hilton Hotel. Other 2015 hero dogs include:
Search and rescue dog: Glory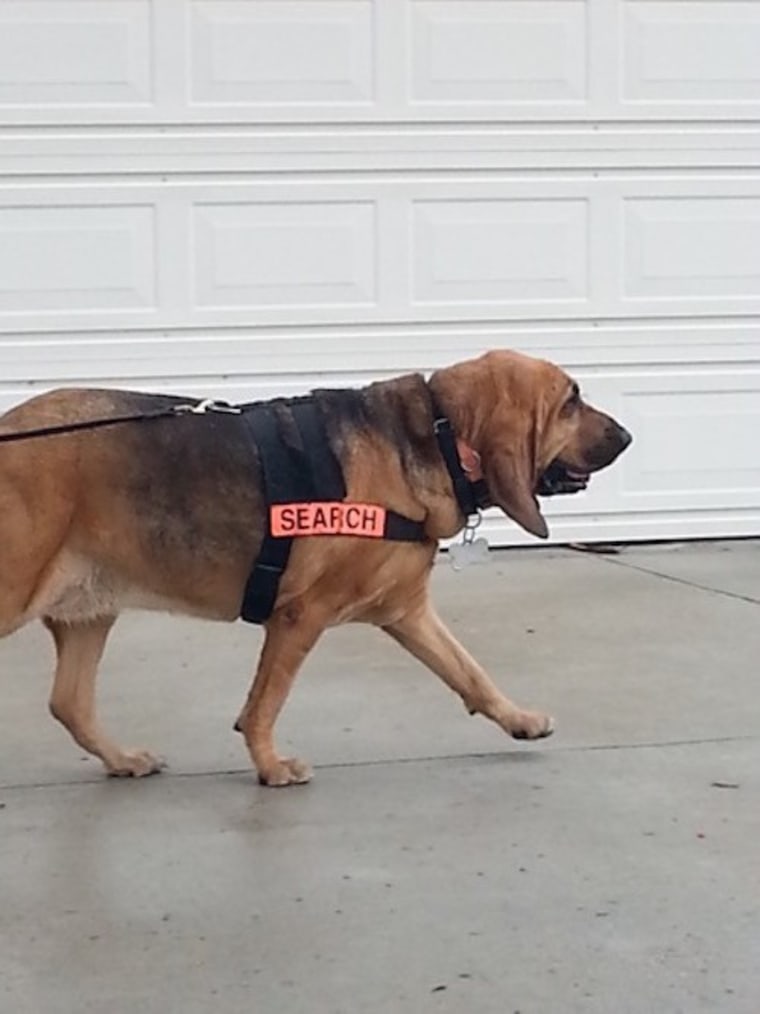 Glory is a bloodhound with a special skill: the ability to track and find lost pets. The 8-year-old dog, who is certified to do this work, has endured extreme temperatures and other challenging conditions to help hundreds of people reunite with their lost furry family members. She's even found cats who had crossed giant freeways and dogs who had wandered more than 60 miles away.
Guide/hearing dog: Chara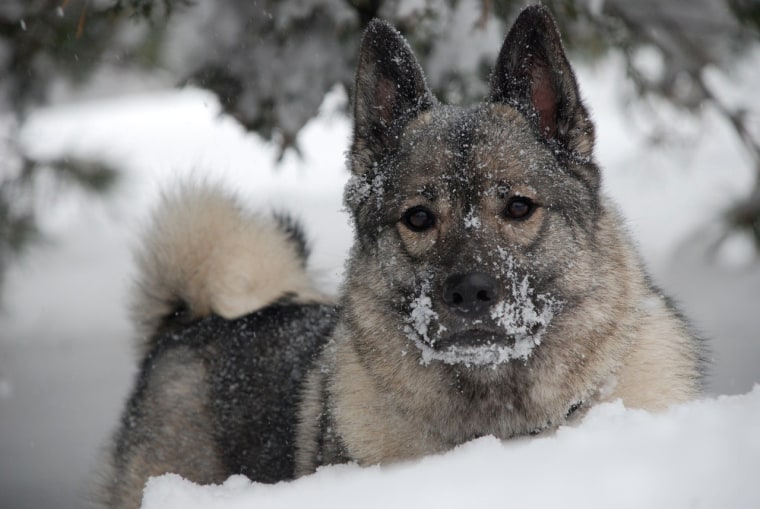 Originally trained as a signal service dog to help her hearing-impaired handler, Chara has done so much more. Chara learned how to sense impending neurological attacks in her handler 15 to 45 minutes before they occur. On one critical occasion, the dog quickly alerted her handler that her newborn son had stopped breathing in his crib.
Law-enforcement dog: Dax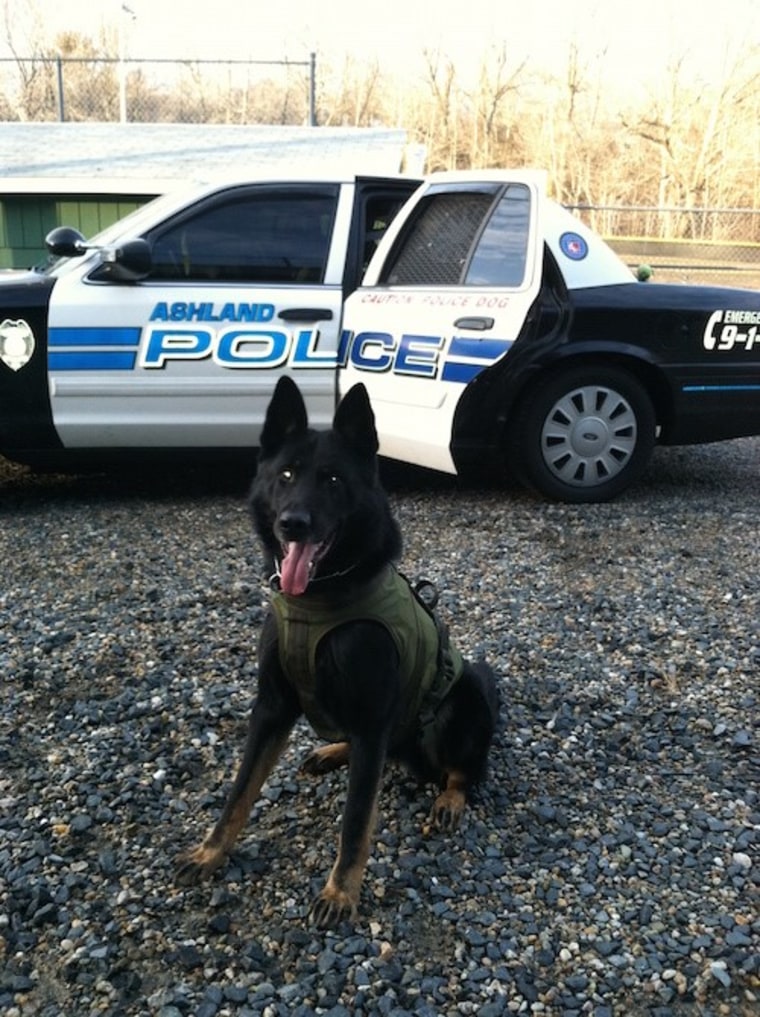 Police officer Chris Alberini credits his K9 partner, Dax, with saving his life on July 2, 2013. On that day, the pair searched a house where a suspect was hiding in an attic with a shotgun loaded with rounds of ammunition. Dax helped Alberini stop the man before he could shoot. "If Dax hadn't been there, I'd be dead," Alberini said.
Arson dog: Glory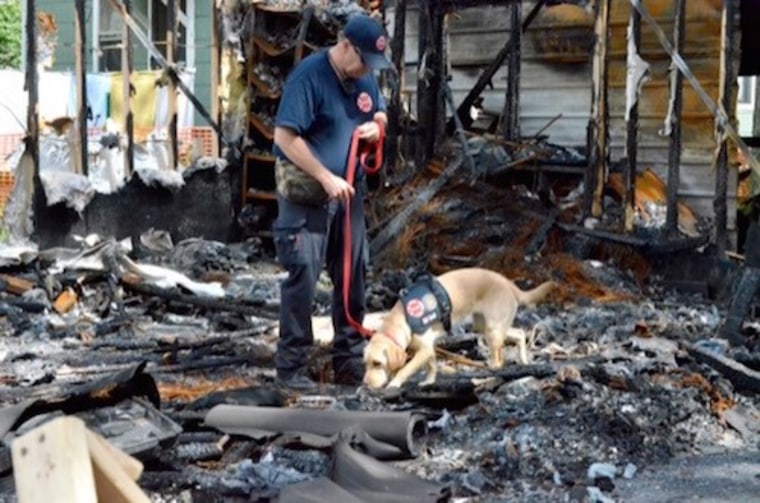 Glory, a certified accelerant detection canine, has such a keen sense of smell that she can help her handler confirm the possibility of arson in just minutes. Her efforts greatly speed up challenging fire investigations. Glory also has a knack for sensing which firefighters and paramedics are struggling emotionally with scenes they have witnessed, and she makes a point of spending time with them and comforting them.
Therapy dog: Hudson the Railroad Puppy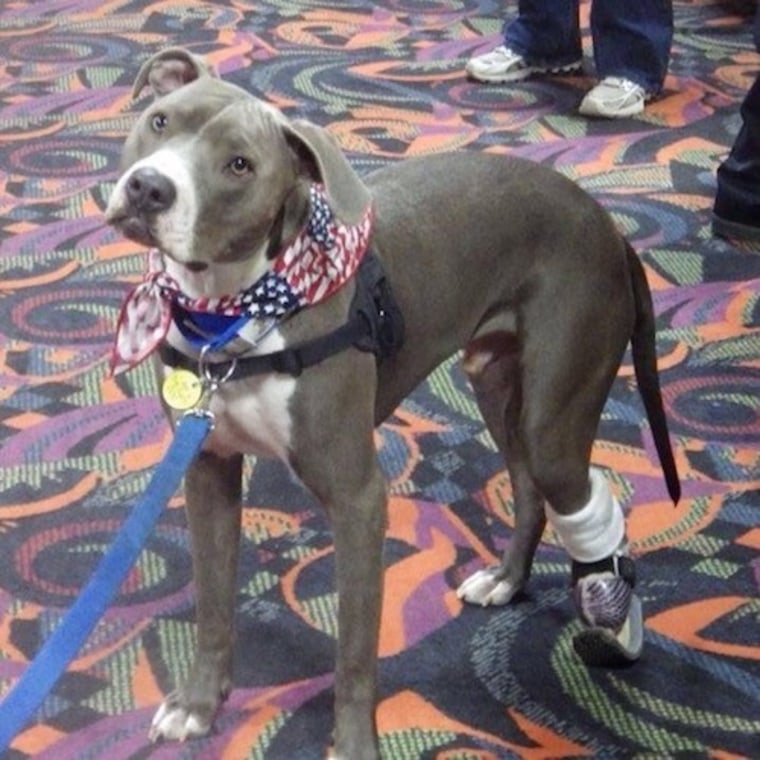 Found as an abused puppy near railroad tracks in Albany, New York, Hudson the Railroad Puppy needed to have a paw amputated. He went on to become one of the first dogs fitted with a prosthetic paw in New York. Today, Hudson visits schools, hospitals, adult day care facilities and hospices and bolsters people at difficult times in their lives.
Military dog: Rambo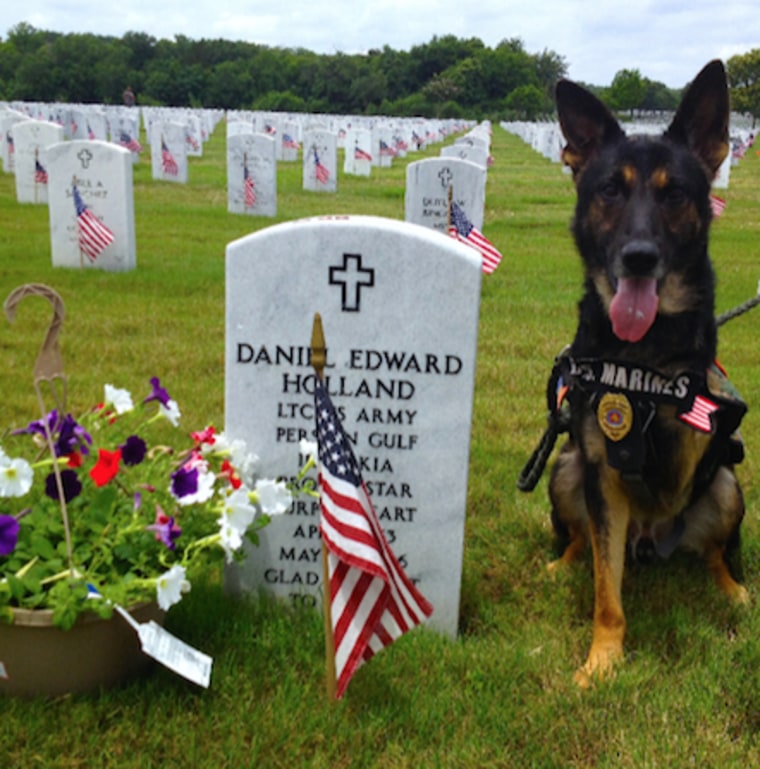 Rambo served in the U.S. Marine Corps in 2011 and 2012 until he had to be medically retired because of a shoulder injury. A few months after his retirement, he needed to have his front leg amputated — but that hasn't stopped him at all. He serves as an eager and active mascot for Gizmo's Gift, an organization Rambo's owner Lisa Phillips started to help retired working dogs with medical expenses and other needs.
Service dog: Axel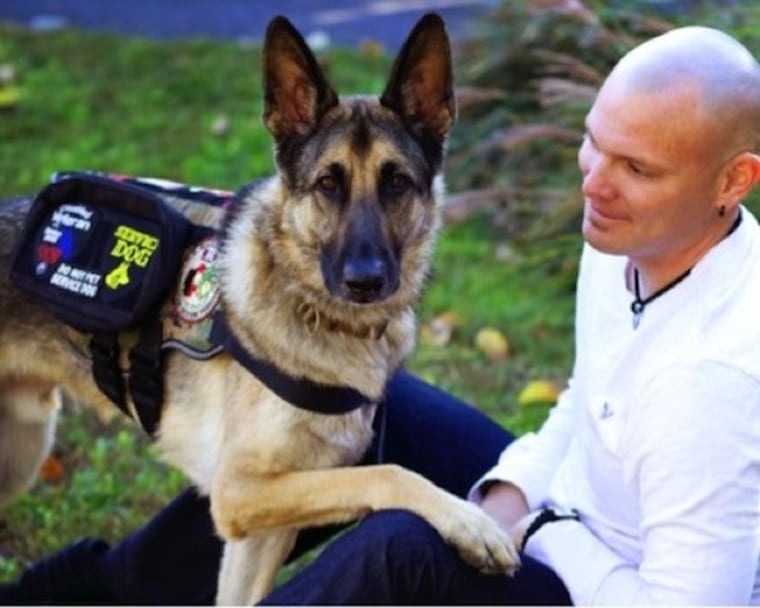 Captain Jason Haag helped lead U.S. Marines on combat tours in Iraq and Afghanistan — and after he came home, his world fell apart. "I was in a constant state of severe depression and mental agony," wrote Haag, who was diagnosed with PTSD and traumatic brain injury. "I struggled with alcohol abuse and took more than 30 medications to deal with my debilitating symptoms." Haag credits his service dog — a German shepherd named Axel provided to him by K9s for Warriors — for saving his life and preserving his family.
RELATED: Susie the therapy dog, abused as a puppy, named 2014 American Hero Dog
Heroes in veterinary medicine
Dogs couldn't be heroes without medical care — so the Hero Dog Awards also singles out a special veterinarian and veterinary technician each year. Dr. Annette Sysel, president of the Bauer Research Foundation in Vero Beach, Florida, was named this year's Hero Veterinarian for her research on cancer in animals, and Julia Carlson of Pima Medical Institute in Phoenix, Arizona was named Hero Veterinary Technician for her efforts to provide care to homeless veterans' pets.
The 2015 American Humane Association Hero Dog Awards will air on the Hallmark Channel on Friday, Oct. 30 at 8 p.m. ET/PT and at 7 p.m. Central Time.
This article has been updated since it was first published on Sept. 20, 2015.
Follow TODAY.com writer Laura T. Coffey on Facebook, Twitter @ltcoff and Google+, and learn about her new book "My Old Dog: Rescued Pets with Remarkable Second Acts" at MyOldDogBook.com.