Get ready, pet lovers, because we've got a special edition of "Stuff We Love" just for you and your four-legged friends! Not only are we featuring pet products you will love, we're also celebrating Charlie, TODAY's puppy with a purpose, who arrived on the show a year ago! Check out America's VetDogs for more about Charlie's training.
Barkbath, $149, Bissell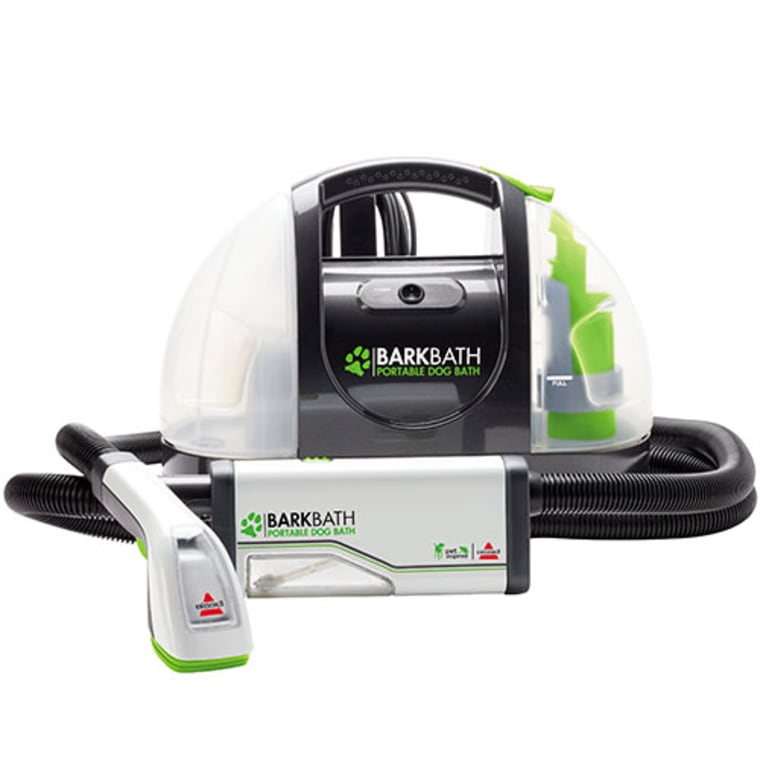 Now you can bathe your dog anywhere — without the mess! No more pricey doggie beauty parlors with this easy dog-washing system. You have to see it to believe it; a little vacuum-like nozzle does all the work — both washing and rinsing.
Custom Cornhole Game Sets, $229, Deny Designs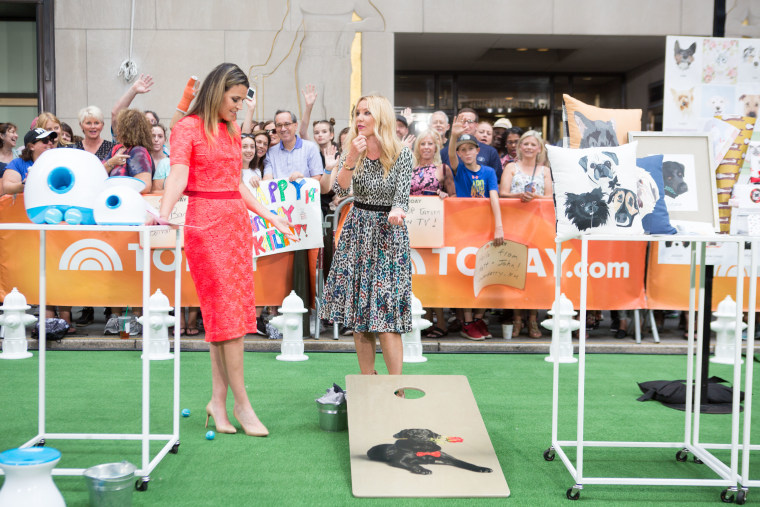 Our favorite lawn game, cornhole, just got even more festive! Take your outdoor shindig to the next level with these fabulously fun personalized cornhole sets. Here we customized our game with a very handsome picture of Charlie, but you can print any picture, saying, name or monogram. These are huge — with a Baltic birch top for a smooth and durable gloss finish — and make quite an unexpected gift.
Custom Pet Portraits and Accessories, $95, Noble Friends Shop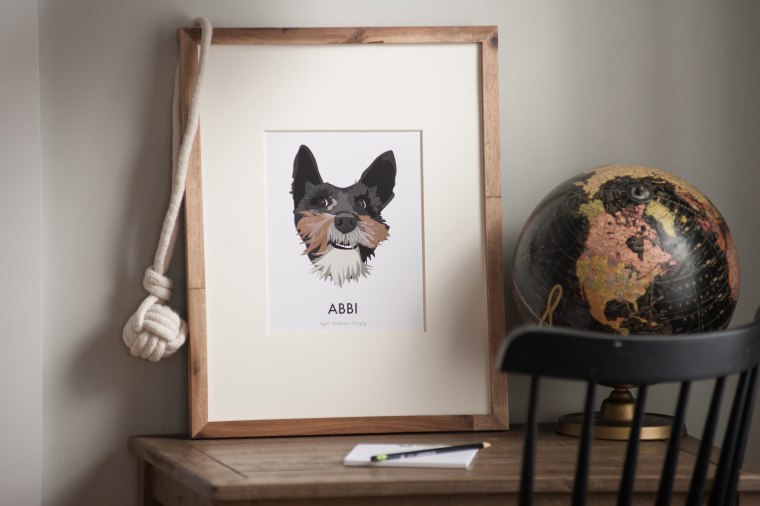 You've got thousands of pet pics on your phone, but here's a more artistic take: adorable, modern portraits and accessories of your furry BFF. A Syracuse, New York-based pet lover, graphic designer and illustrator started out creating these portraits and accessories for her friends, but word spread and the rest is history! She's devised a fun way to always have your pets displayed in your home just like you would pictures of your children and other family members. To commission a custom pet portrait, simply send in a photo.
Custom Pet Pillow, $50, Noble Friends Shop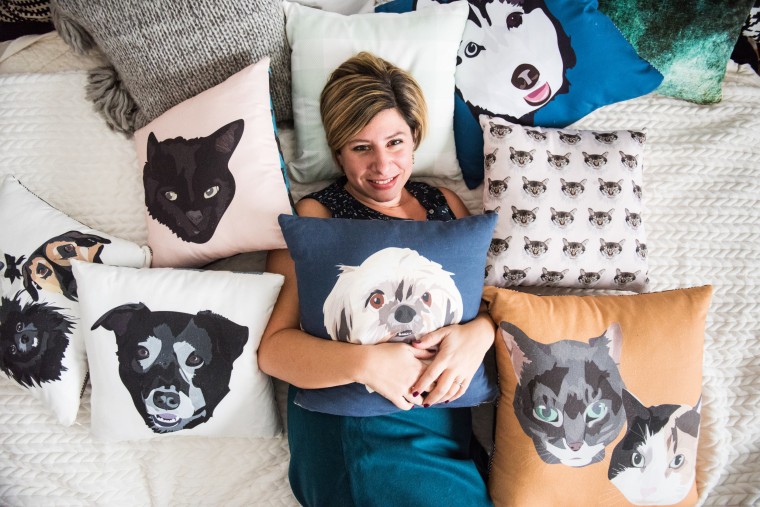 You can either stop there or you can have a selection of accessories made — from pillows and note cards to mugs and even wrapping paper with your favorite pet's likeness on it.
Pour-Protection Umbrella With Reflective Lining And Leash Holder, $20, Amazon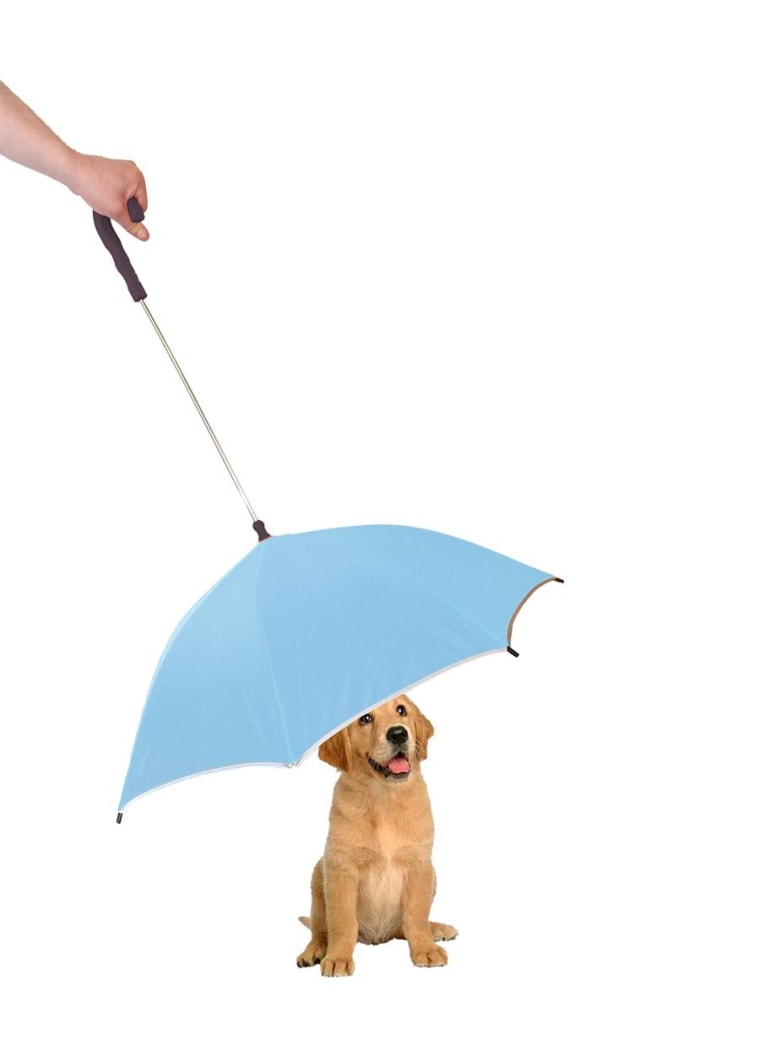 Ever wonder why your dog may not want to take a walk in the rain? Perhaps it's for the same reasons you don't — and you probably have an umbrella! Great news, now your pet does, too! We love this pet umbrella; it's got a chain leash connector that clips right onto your dog's collar or harness. Your pup will now be barkin' in the rain on your next wet walk.
iFetch Automatic Ball Launcher, $115, iFetch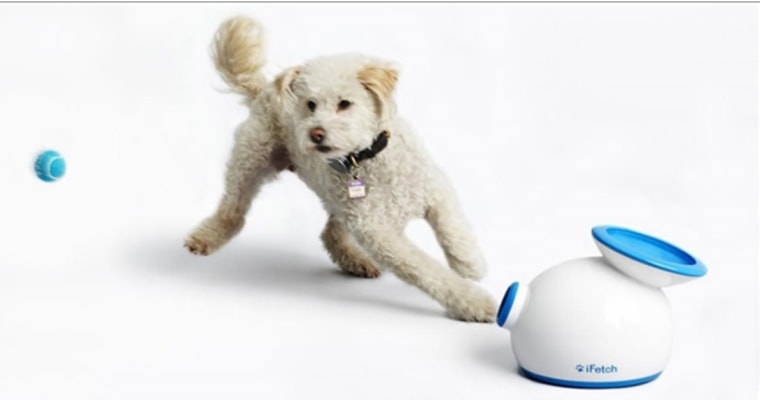 The idea for the iFetch automatic ball launcher started one day when the founder's grandson was trying to do his homework and his toy poodle, Prancer, had other ideas. After 20 minutes of fetch with no sign of weariness from Prancer, the grandson asked, "What if we made something that could throw the ball so I can finish my homework?" And thus the iFetch was born.
iFetch Too Automatic Ball Launcher, $140, iFetch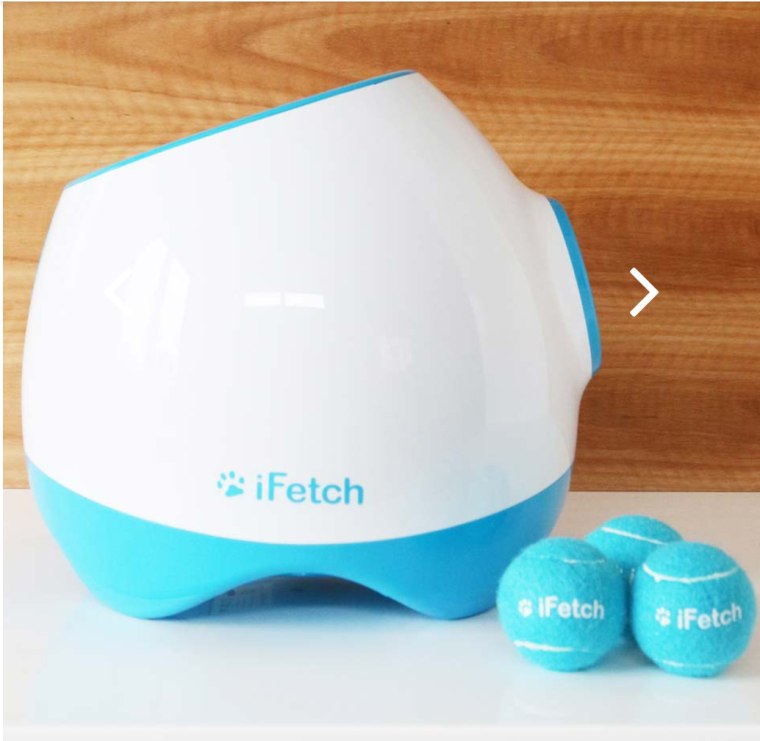 The iFetch comes in two models, one for small dogs, which launches the ball up to 30 feet, and one for larger dogs, which can send a ball up to 40 feet.
iFetch Frenzy, $40, iFetch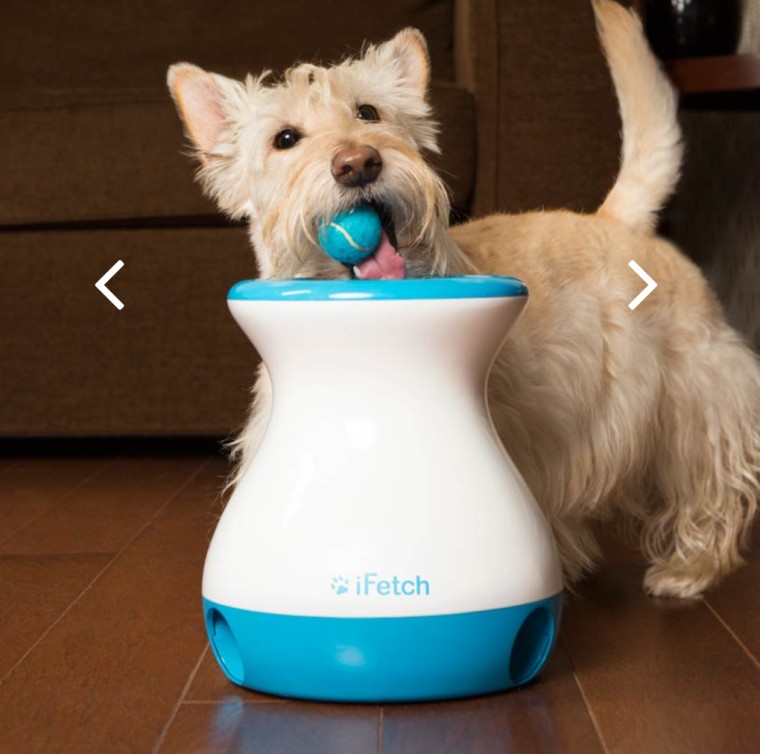 They also recently added the iFetch Frenzy, a "brain game" for small dogs that is a "gravity-driven" interactive fetching toy with no batteries or power required. It's designed so that pups can play with or without their owners.
Wicker Dog Basket, $90, Solvit Products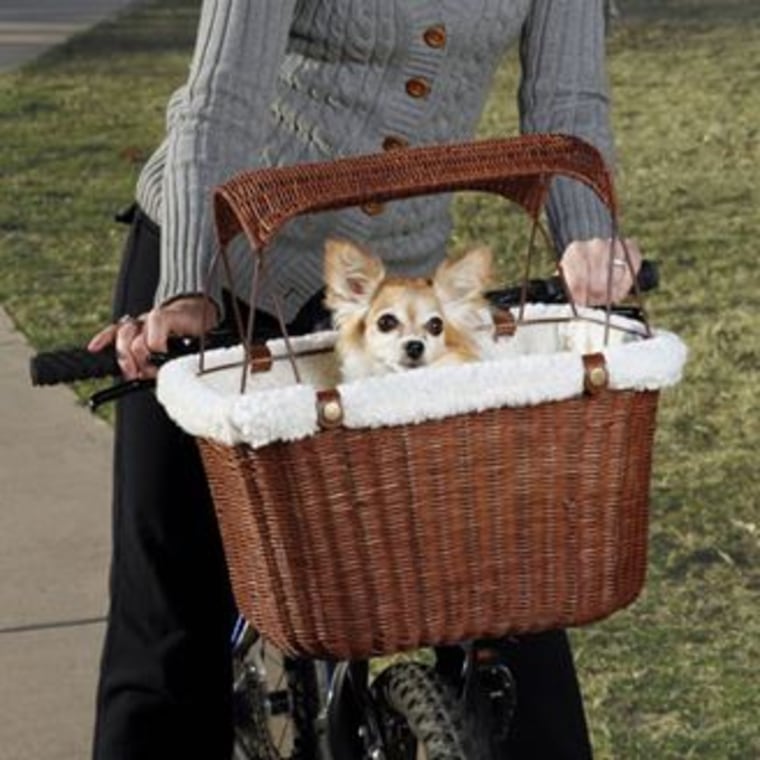 This classic wicker basket is a pretty cool way for your little guy to ride! He can sit with a cute little canopy up or down. It also has a safety strap on the bottom of the basket just to make sure your pet is secure.
Schwinn Legacy, $189, Amazon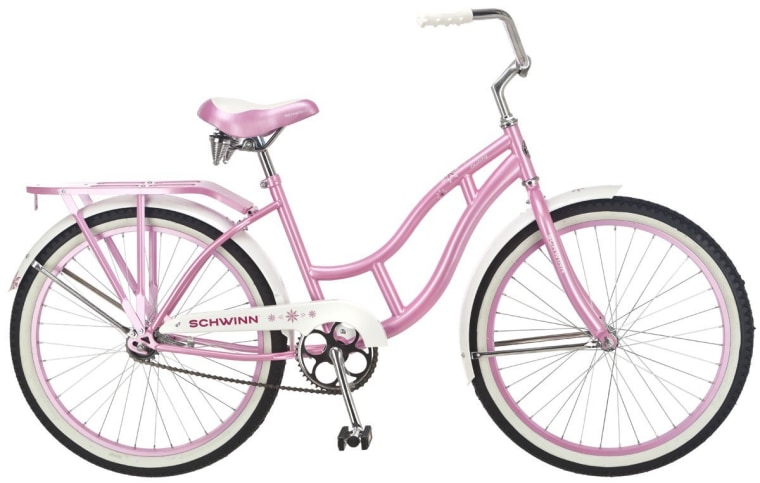 We gave the basket a spin on our sunny Schwinn cruiser — the perfect pairing!
Friendship Collar & Matching Bracelet, $35, FriendshipCollar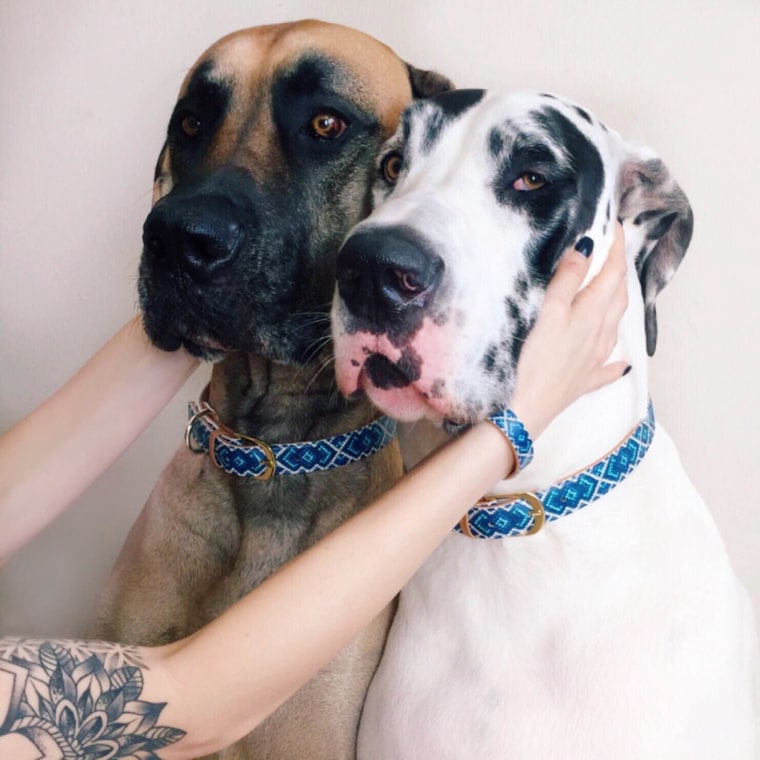 Here's one for the fashion-forward pup and owner: a collar for your BFF and a matching bracelet for you. Why shouldn't you and your doggie match? According to FriendshipCollar, these matching accessories were "built on the foundation of love and friendship and has been inspired by best friends everywhere." They come in an oh-so-chic array of styles and even have matching leashes.
Petnet Smartfeeder Automatic Pet Feeder, $135, Chewy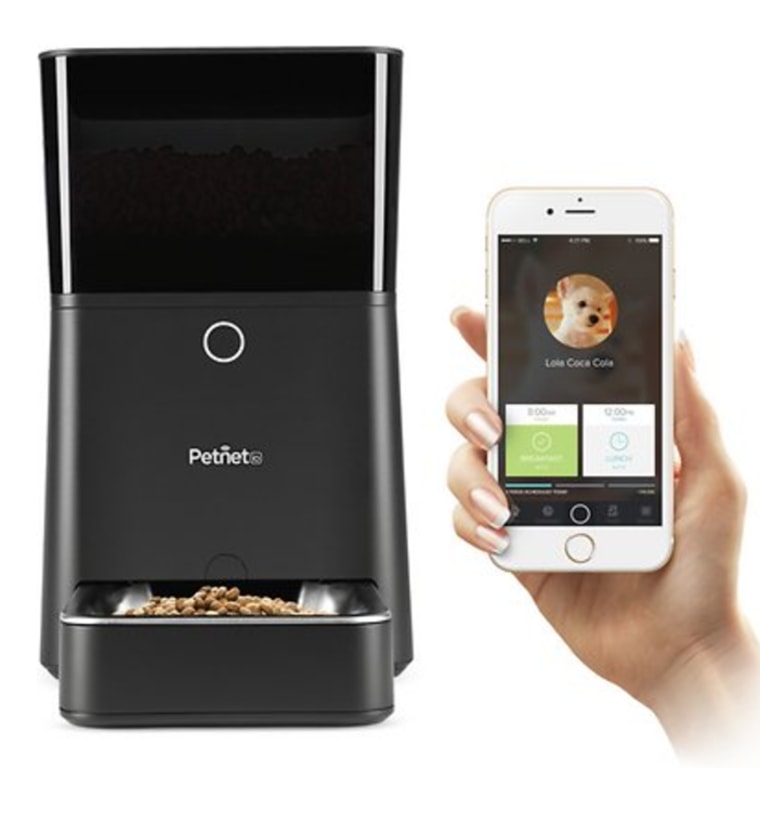 Another late night at the office? Running late from picking up the kids at soccer practice? Well, your dog never has to hungrily wait for you to get home again. Make your life (and your four-legged friend's) a little easier with the Petnet SmartFeeder Automatic Pet Feeder, which allows you to feed your dog remotely via your smartphone. Just download the app and you can control the battery-operated feeder wherever you might be.
Foie Gras Dog Biscuits by Chef Thomas Keller, $8, Finesse The Store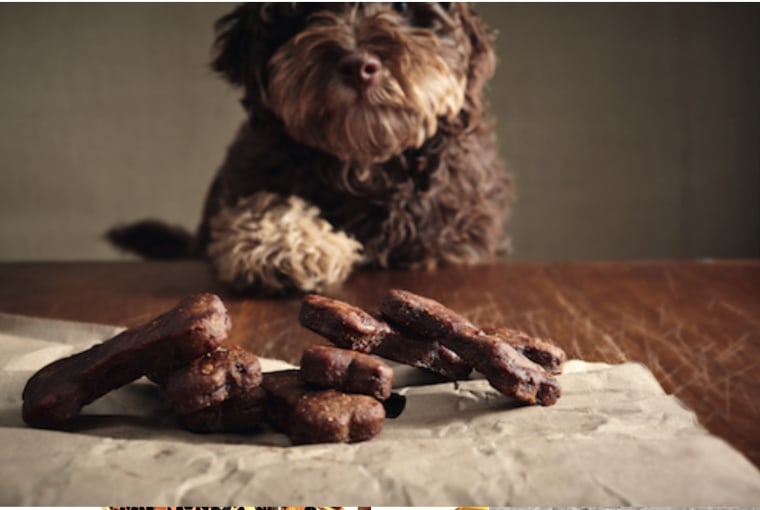 Famed chef Thomas Keller has created gourmet foie gras treats for the most discerning dog. They're a delicious way to celebrate your favorite furry friend, and can be purchase from any Bouchon Bakery location or from Thomas Keller's curated online shop, FinesseTheStore.com.
Sprinkles Pupcakes, $2, Sprinkles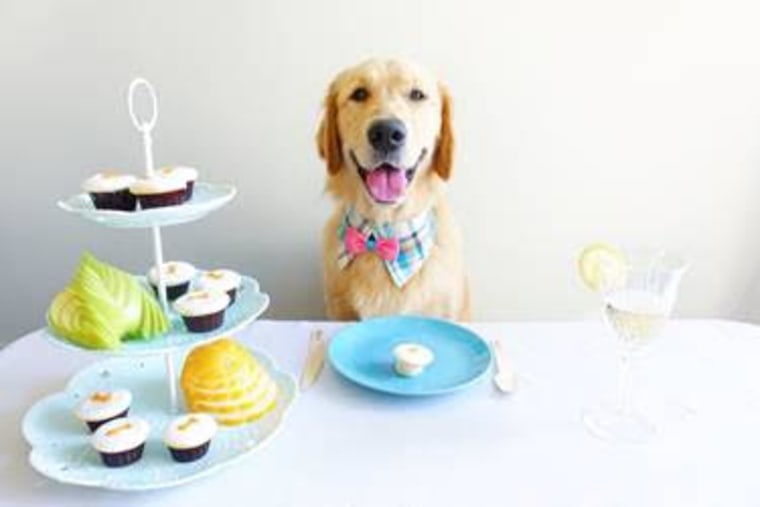 And when you really want to celebrate your pet, we have Pupcakes! Brought to you by popular human cupcake purveyor Sprinkles, these delicious sugar-free miniature Pupcakes are topped with a naturally sweet yogurt frosting that will have your pup drooling for more. At $2.50 apiece, they're available at all of their 25 stores nationwide.
Whistle 3 GPS Pet Tracker, starting at $80, Whistle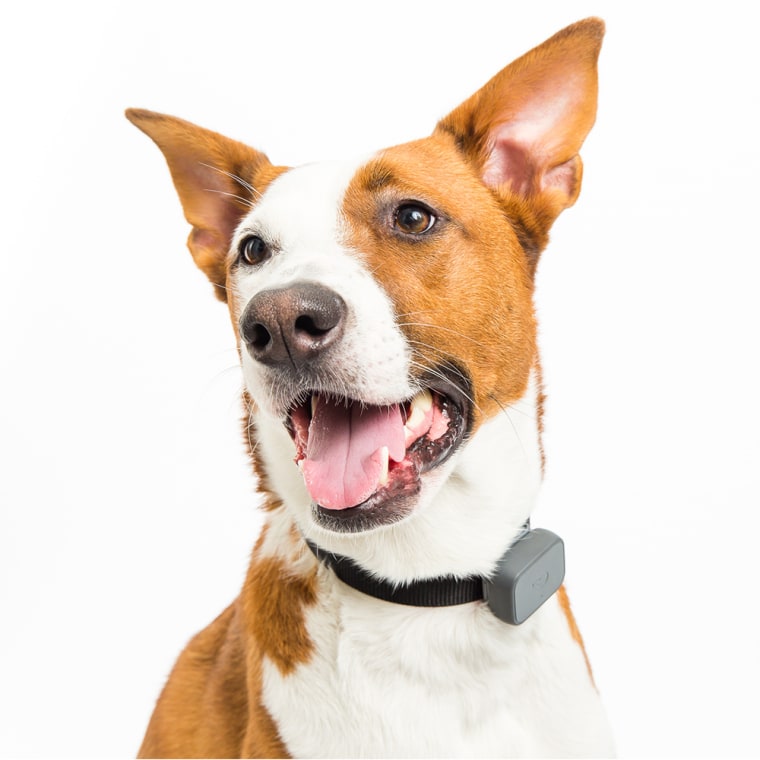 Never lose track of your dog again with the Whistle 3 GPS Pet Tracker that clips easily to any collar. Using a combo of cellular and GPS technology, the Whistle 3 can track your pet nationwide, from next door to 3,000 miles away. It can also help track your dog's activity to make sure he's getting enough exercise.
Wisdom Dog DNA Testing Kit, $90, Wisdom Panel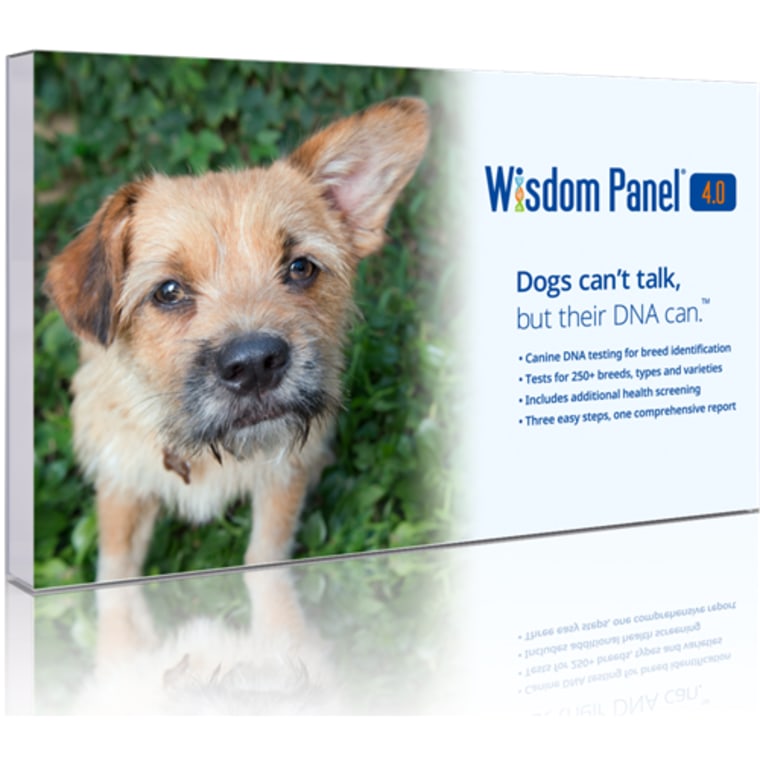 Truly get to know your dog with Mars Veterinary's Wisdom DNA testing kit. The kit can test for more than 250 breeds, thus helping you keep an eye out for breed-related illness, drug sensitivities and more. This is especially useful for adopted dogs, whose history and background may be unknown. Your dog's results can also help determine their nutritional and training needs. As the company says, "The more you know about the breeds in your dog, the happier and healthier you can help them be!"
Found My Animal Pet Accessories, $32, Found My Animal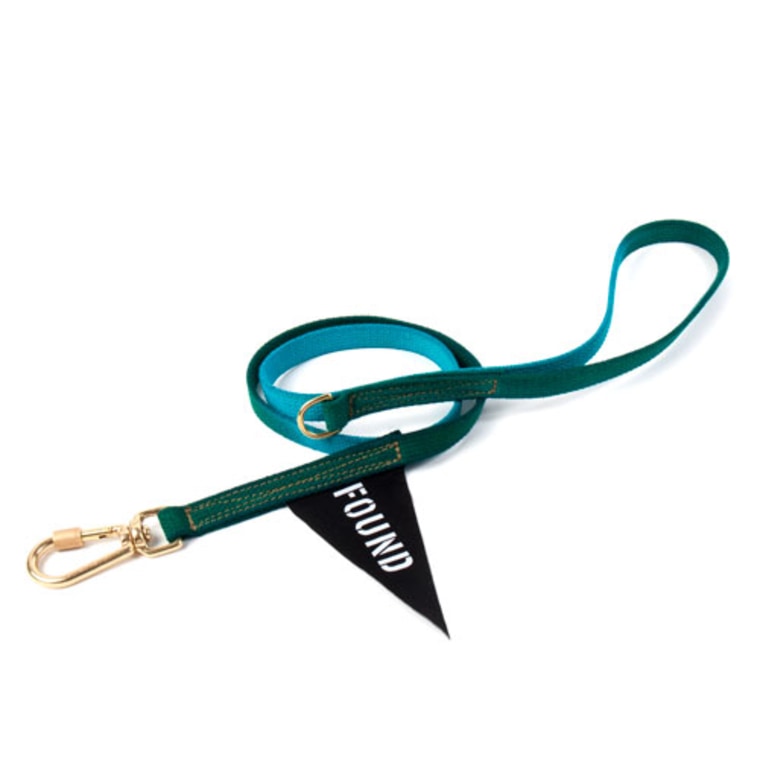 Found My Animal is a Brooklyn, New York-based pet company that supports animal adoption by encouraging pets to "wear their values." Their popular and stylish leashes and collars are handmade, and can be seen on the most fashionable pups everywhere.
Pet Tee Pee, $80, Amazon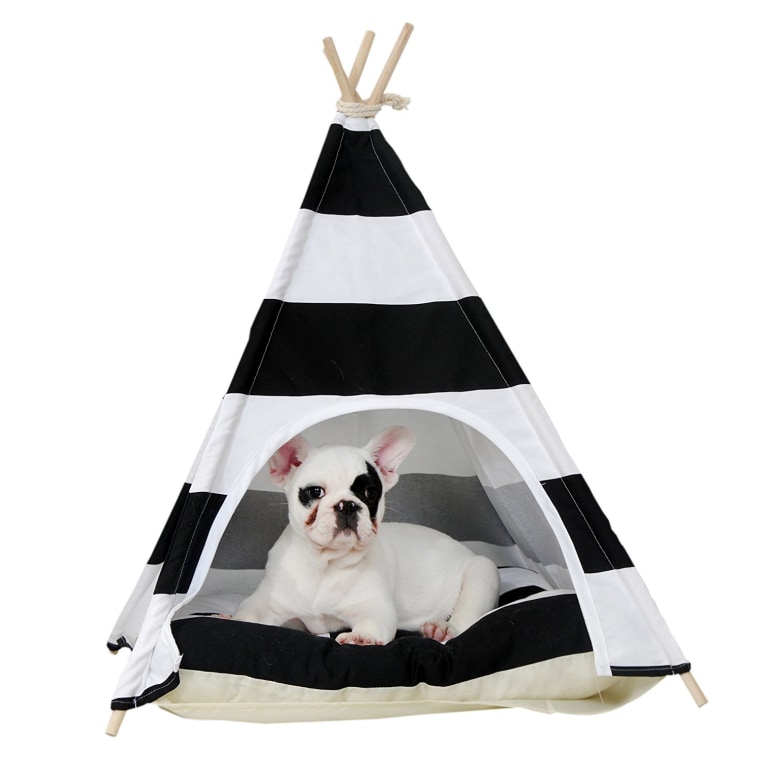 This teepee brings a new meaning to the phrase "in the dog house." We say: Move over!
Rover Pet-Sitting Service, Rover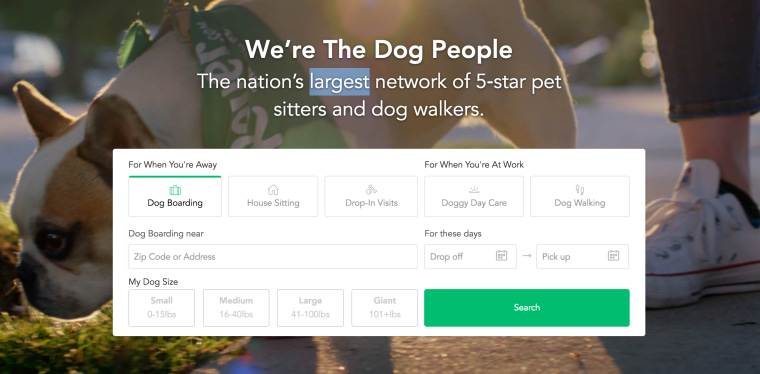 Just like the apps that help you find a vetted and qualified babysitter, Rover does the same for your furry babies! Rover is "the nation's largest largest five-star pet-sitting and dog-walking app."
They offer everything from house-sitting, boarding, doggy day care, walking, drop-in visits and more. All sitters are required to pass a basic background check, must submit detailed personal information and must be approved by Rover's team of sitter specialists. You also get daily updates on your pet and can track your pet's walks via GPS.