At the age of 18, at the end of February, Julep the dog found herself in an animal shelter instead of at home.
Julep's person — who'd loved her very much, for a very long time — had just died. Family was unable to take care of the white-faced dog.
Julep was one of the oldest, "if not the oldest," dog who'd ever come through, Alix John Tolley, spokesperson for Washington, D.C.'s Humane Rescue Alliance, said in an email. "She's lived a long and happy life."
The shelter put out word about Julep on Facebook. They said Julep was looking for "a fresh start," and "doesn't need much, just a couch to sleep on and a human to love."
RELATED: Old Dog Haven rescues homeless senior dogs — and covers their vet bills for life
The message reached Wayne Lerch, who was heartbroken because his beloved 11-year-old pit bull, Jasmine, had died suddenly in December.
"She loved me and I loved her," he told TODAY.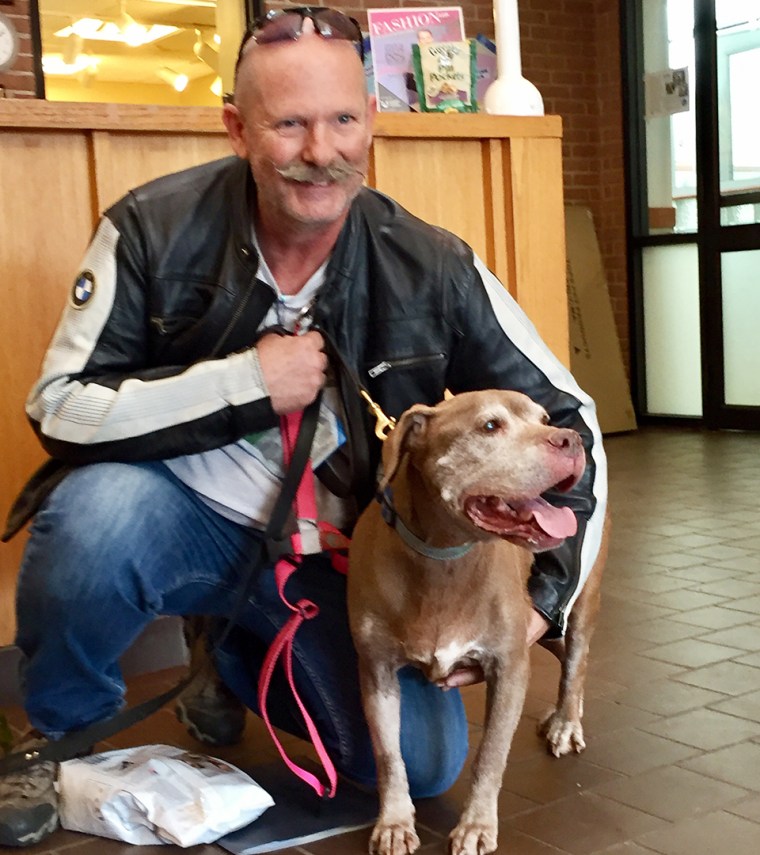 Lerch was deeply moved by Julep's story. So much so, that on Tuesday — the day after he spotted her online — Lerch showed up at the Humane Rescue Alliance's adoption center before it even opened.
He came on his motorcycle, just so he wouldn't feel pressured to adopt Julep on the spot — there'd be no way of getting her home on the bike.
But as soon the shelter doors opened, and Lerch met Julep, he said, "I knew right away."
He went home to get his car. Then he and Julep left the shelter, together — just about a month, since she'd arrived.
"There wasn't a dry eye in the room," said Tolley. "We see a lot of happy endings and try not to get too emotional. But the combination of her age and Wayne's obvious adoration for his new 'old lady' left us in tears."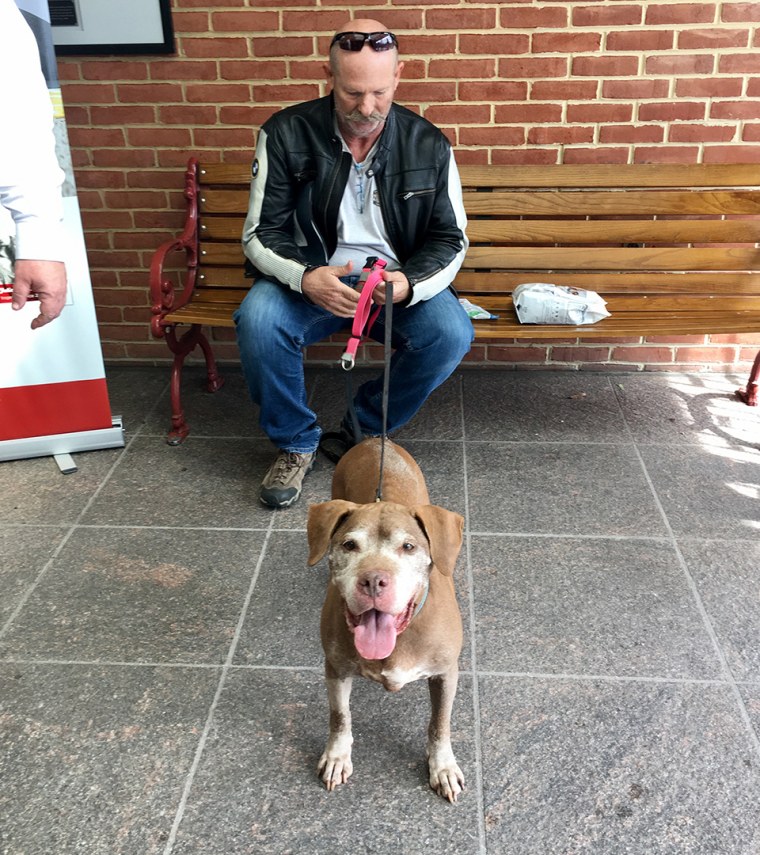 Lerch said that Julep's first day at home has been great for the both of them. She is helping him start to heal from Jasmine's death, and "she is, I think, happy as a pig in slop," he said.
While Julep is healthy, he knows she might not be around for a long time, but whatever time that is, Lerch wants to make it wonderful.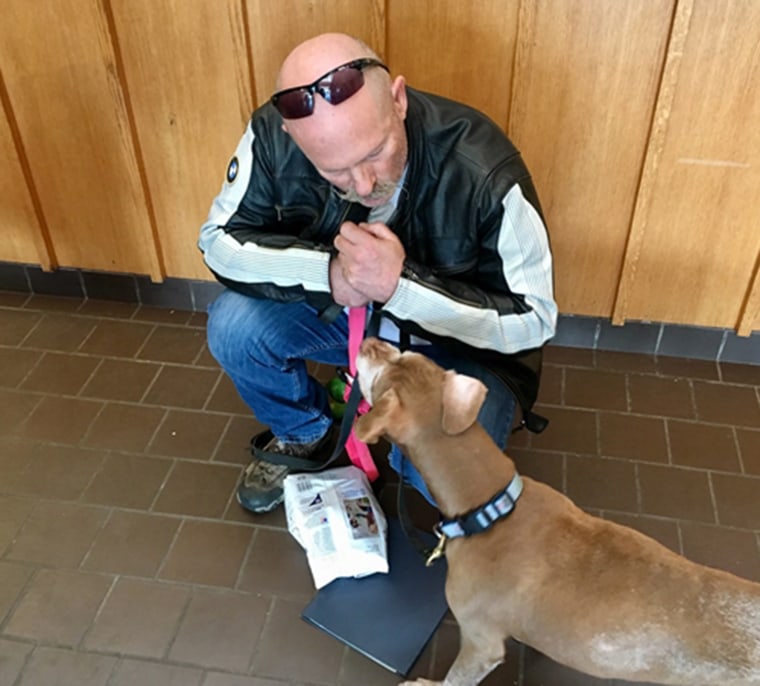 Julep has been renamed Tootie, after Lerch's grandmother — and also a nod to the dessert tutti frutti, since the good dog "can't get enough treats."
Tootie has shown Lerch she also loves going for walks. She's a fan of napping, too — sleeping until 10:30 a.m., on Wednesday, their first morning together.
She especially adores getting pets, "and I'm happy to give them to her," Lerch said.
"I couldn't let her spend one more night in the shelter," he said. "She's saving me as much as I'm helping her."