For her 103rd birthday, Lillian Grant got much more than a surprise bash. She got a furry new friend — just over a year after her beloved cat, Sammy, passed away, leaving her brokenhearted.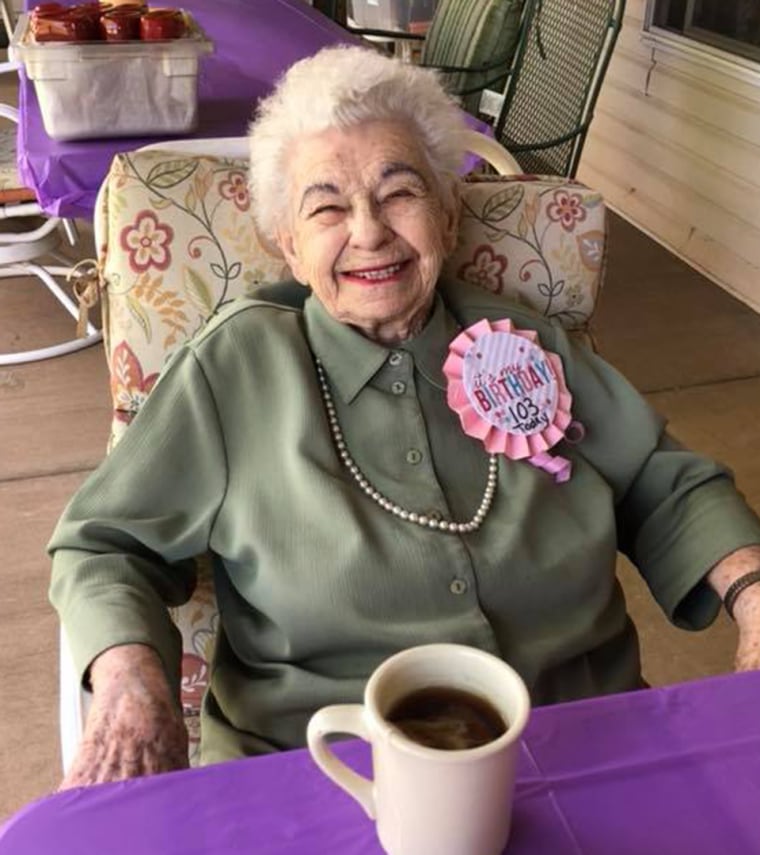 The week before the outdoor barbecue extravaganza on April 6, Debbie Presland, the administrator at Ridgeview Gardens Assisted Living in St. George, Utah, where Grant lives, asked the centenarian what she'd want if she could pick anything in the world for her birthday present. "A sweet cat like Sammy," she said, according to Presland.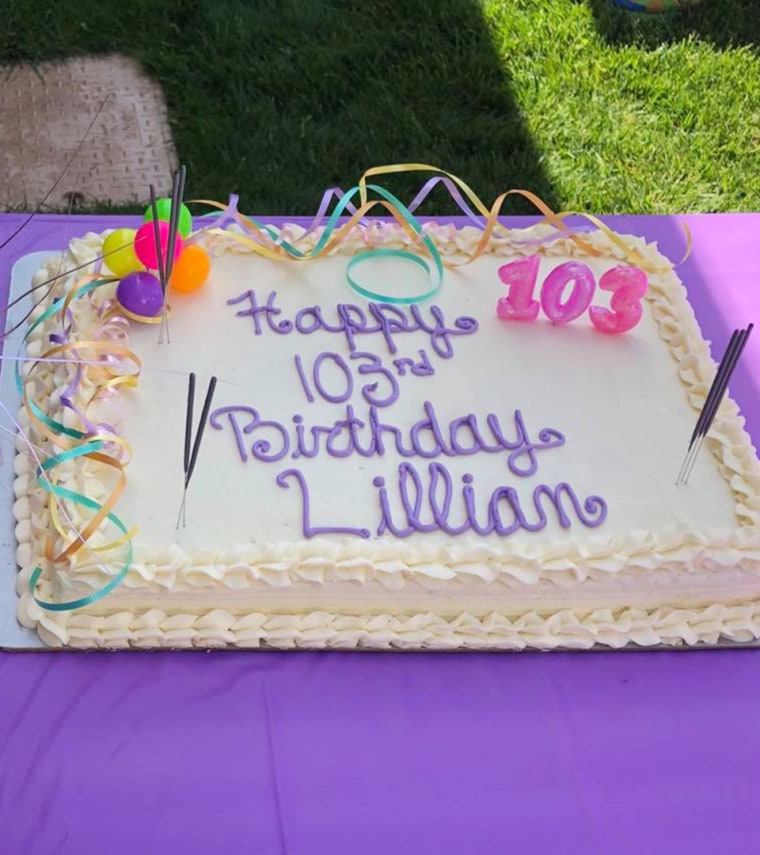 After hearing this touching wish, Presland was determined to make it come true. She enlisted the help of her brother, Joseph Harradine, who is an animal services officer at St. George Animal Shelter, to find Grant a kitty companion.
The shelter settled on Marley, a 9-year-old cat whose previous owner had to give her up when she moved into an assisted living facility that didn't allow pets.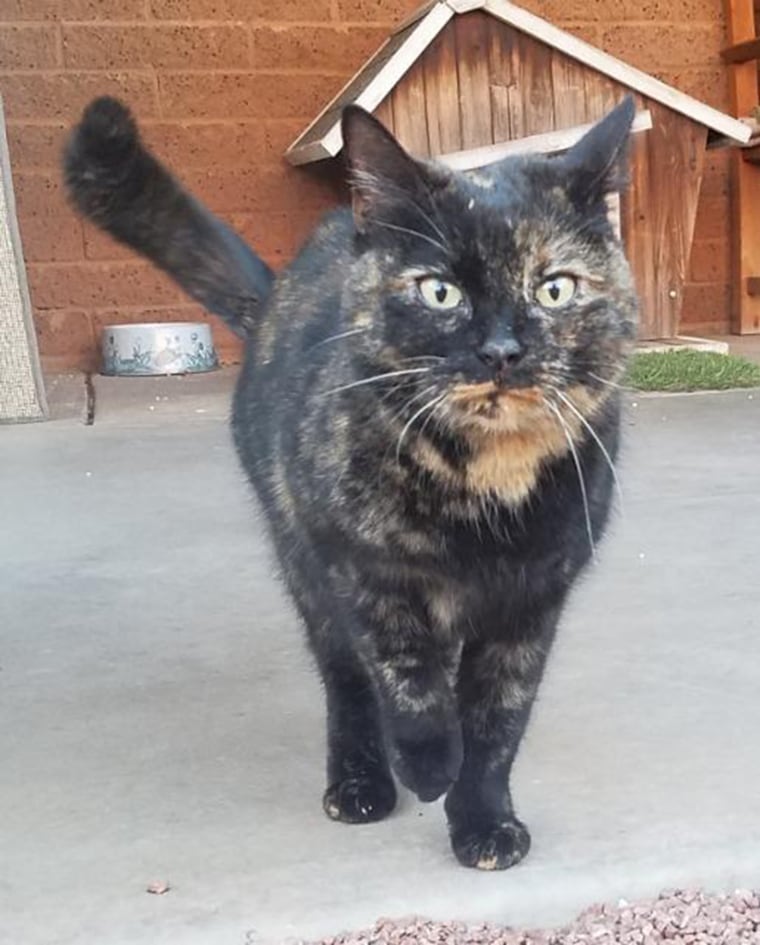 "We wanted to make sure that it would work out perfectly," Harradine told TODAY. "If (Grant and Marley) hadn't connected, we would've tried another cat."
Right before bringing out her birthday cake, Presland told Grant they had a special surprise for her. Harradine brought out Marley and Grant started cuddling her. "The cat just took to her immediately," Presland told TODAY.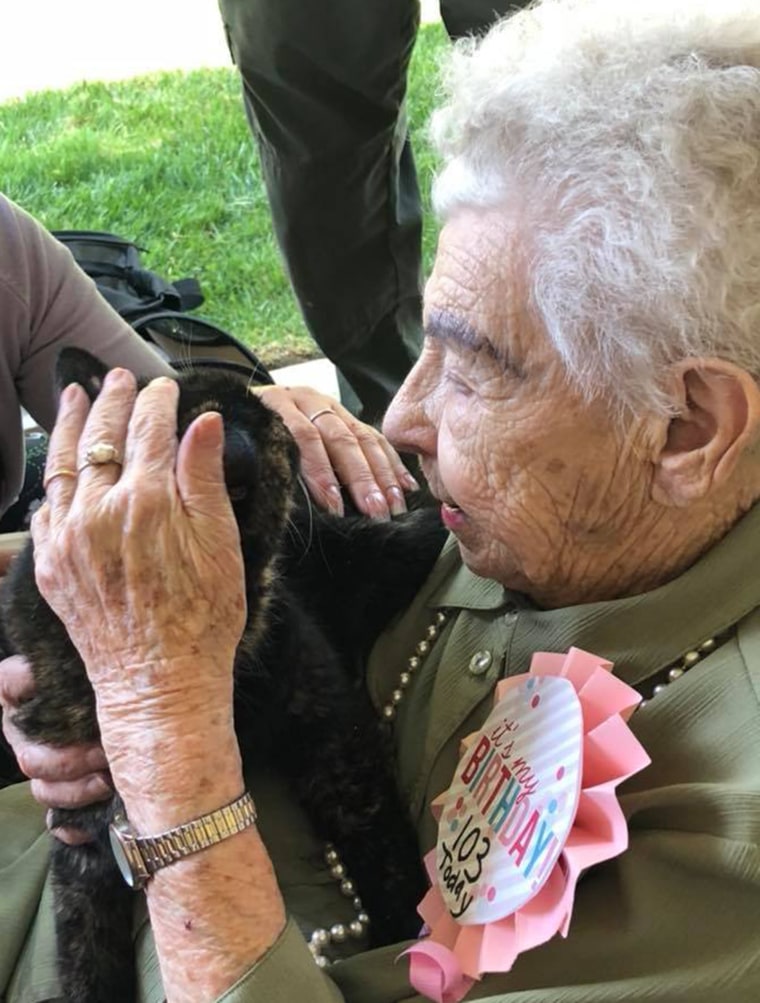 "I don't think she quite understood that she was getting the cat, that it was going to be hers," Harradine said. Grant was under the impression that Marley was just visiting for her party. "Debbie leaned over and said, 'This is going to be your cat now,' and (Grant's) eyes kind of squinted and it almost looked like she was crying."
According to Presland, the two are already inseparable. In fact, all Grant could talk about after Harradine took Marley to get settled into her new home was how she wanted to leave the party to go visit with her new friend. Grant even calls Marley Sammy, after the deceased cat she misses so much.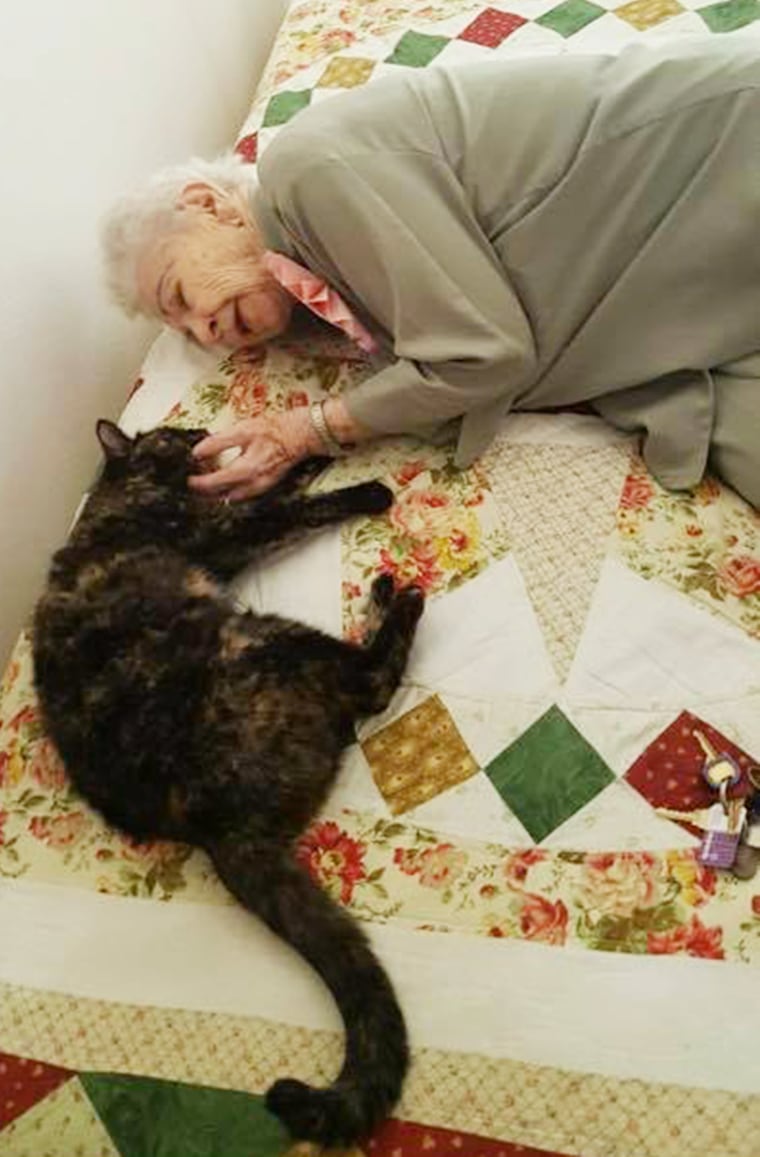 Before giving a live animal to Grant as a present, the shelter needed to make sure Marley would have a secure home for the rest of her life, Harradine explained. In the event that something were to happen to Grant and she couldn't take care of Marley anymore, Presland has agreed to step up as the cat's owner.
Presland couldn't be happier to have been able to brighten Grant's life with this special gift. "Just to see her reaction choked me up," she said. "I actually had tears in my eyes. It was so sweet."