Some Hollywood moms feel pressure to drop their baby weight almost immediately after childbirth, and document their toned physiques in the pages of magazines. Zooey Deschanel isn't one of them.
The actress, who is expecting her first child with fiancé Jacob Pechenik this summer, revealed her refreshing take on body image in a new interview with Cosmopolitan for the magazine's June issue.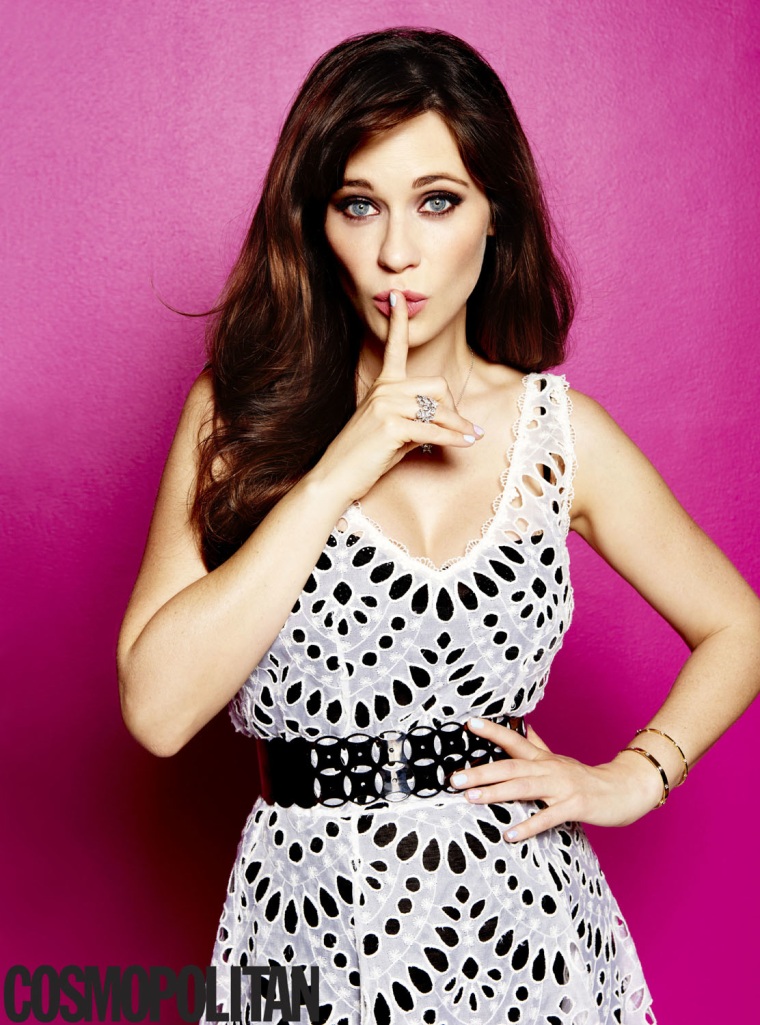 "Haven't we all seen those pictures of a sexy new mom in a bikini after one month? I will not be that person," said the "New Girl" star.
"I've always gone my own course and never been someone who had the need to be super skinny. I like a healthy look. I don't buy into that skinny-is-better mentality. I just eat healthy and work out and don't worry about my weight too much. Actresses aren't models, and most of them never wanted to be," she continued.
The 35-year-old actress, whose hit sitcom was recently renewed for a fifth season, also thinks there's a bright future for female-focused comedies.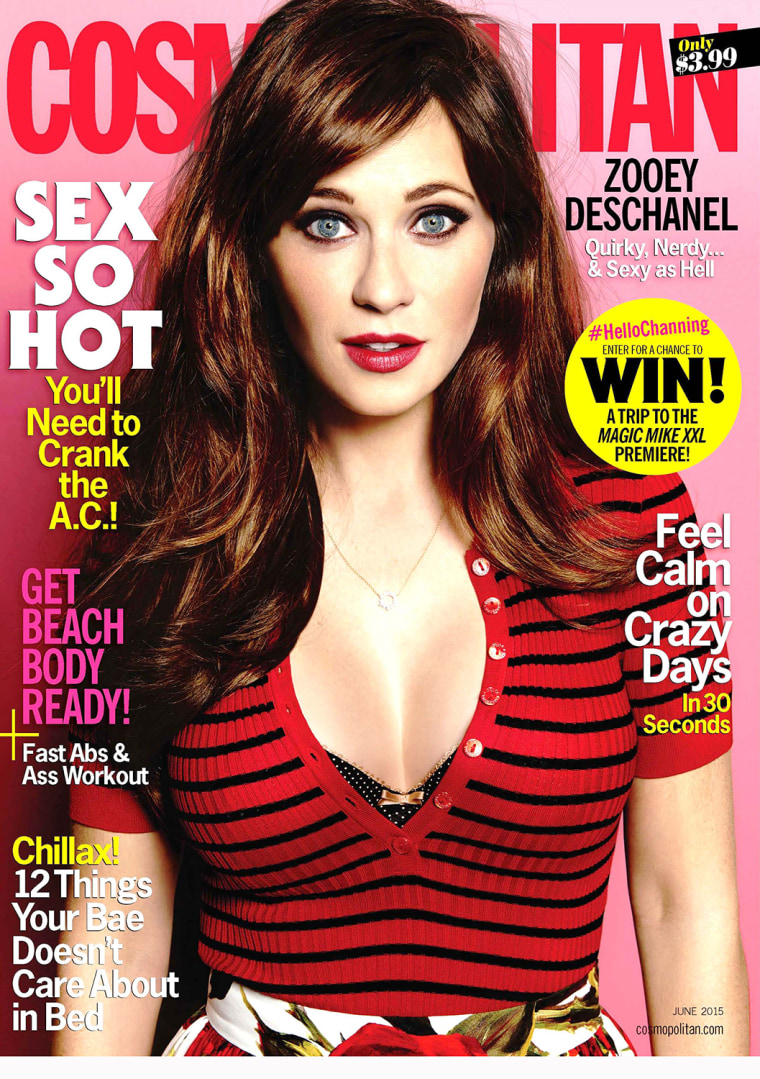 "It's a good time for women on TV. We can be funny in our own way…and funny doesn't mean just one thing. Funny isn't just one-liners. It's big personalities and individualism," she said.
Deschanel announced her pregnancy in January. She and Pechenik, a movie producer, have been dating since mid-2014.
"Jacob and I are over the moon," she told People. "We are so excited to meet our little one."