There's another royal baby on the way!
Zara Tindall, 39, the daughter of Queen Elizabeth's only daughter, Princess Anne, is expecting her third child. Tindall's husband, retired rugby player Mike Tindall, broke the news on his podcast, "The Good, the Bad & the Rugby."
"It's been a good week for me. Had a little scan last week, third Tindall on its way," he said.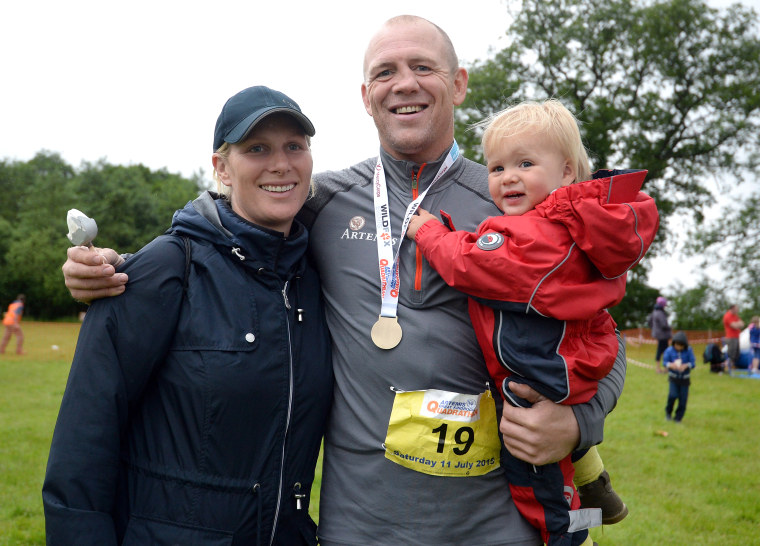 The Tindalls already share two daughters, Mia Grace, 6, and Lena Elizabeth, 2. Zara, an Olympic equestrian, is also godmother to Prince George, the oldest son of the Duke and Duchess of Cambridge.
With two girls at home, her husband, 42, shared he's hoping for a boy this time around.
"I'd like a boy this time. I've got two girls, I would like a boy. I will love it whether a boy or a girl — but please be a boy," he said.
He joked that they may draw some inspiration for a name from the COVID-19 pandemic.
"We're not sure what to do. You know, Covi or Covina?" he said. "I don't know where to go with the names."
He also told his co-hosts that his wife is doing well and is "always careful because of things that have happened in the past," likely alluding to her two pregnancy losses. Zara suffered her first miscarriage in 2016 and revealed to U.K. paper The Times in 2018 that she had another one "really early on" before giving birth to her second child in June that year.
"I think you need to go through a period where you don't talk about it because it's too raw," Zara told The Times. "But, as with everything, time's a great healer."
There's more than one royal baby arriving next year. Princess Eugenie announced in September that she and her husband, Jack Brooksbank, are expecting their first child in early 2021.
As the youngest daughter of the queen's second son, Prince Andrew, Eugenie, 30, is also a granddaughter of Queen Elizabeth. With two of the queen's granddaughters expecting, it means the monarch has two more great-grandchildren on the way — which will bring her total number of great-grandchildren up to 10.