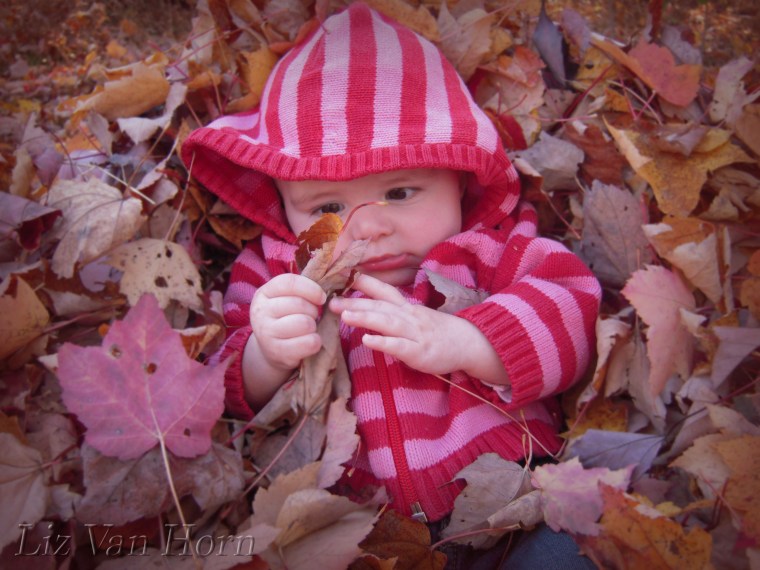 Congratulations to the winner of this week's "Your Cute Kids" contest, hosted every week on our Facebook page!
We asked for your photos of kids having some fall fun. The favorite of our Facebook fans was 6 month old Amelia, shown above, who was fascinated by the discovery of her first leaf! Thanks to TODAY Mom Lizabeth VanHorn for sharing the photo.
Our theme for next week is, of course, Halloween costumes! Show us your adorable witches and pumpkins and goblins dressed in all their Halloween finery. Submit your photos of kids in Halloween costumes on our Facebook page, and vote for your favorites. Each week we'll feature the winners on the TODAY Moms website.
Here are the other Cute Kid "Fall Fun" photos that our readers ranked in the top ten this week. Enjoy...