It used to be enough to know your first and last name when you started kindergarten. You got extra credit for being able to sing the alphabet.
But a kindergarten checklist posted recently to Reddit has created an online conversation — and stirred up parental angst — over whether expectations are too high for such youngsters.
"Is your child ready for kindergarten?" the note reads, asking parents if their child can do things like write his or her name, follow two- or three-step instructions, count to 10, identify colors and use scissors correctly.
The questions were just one part of a kindergarten supply list posted by the Tennessee elementary school that Jackson Hatcher will attend starting Monday.
The 5-year-old knows how to do everything on the list except for one: "Identity 30+ letters."
The alphabet only has 26 letters.
That's why the boy's father, Lucas Hatcher, originally posted the note to Reddit, with the cheeky headline: "I have failed my son for kindergarten."
"We thought the '30-plus' thing was funny. That's really what it was," Hatcher told TODAY. "Everyone else seemed to be pointing more toward, 'Hey, this is crazy, all the stuff that's on this list.' I was pretty surprised by the reaction on that."
RELATED: Rhode Island recess law mandates recess in elementary school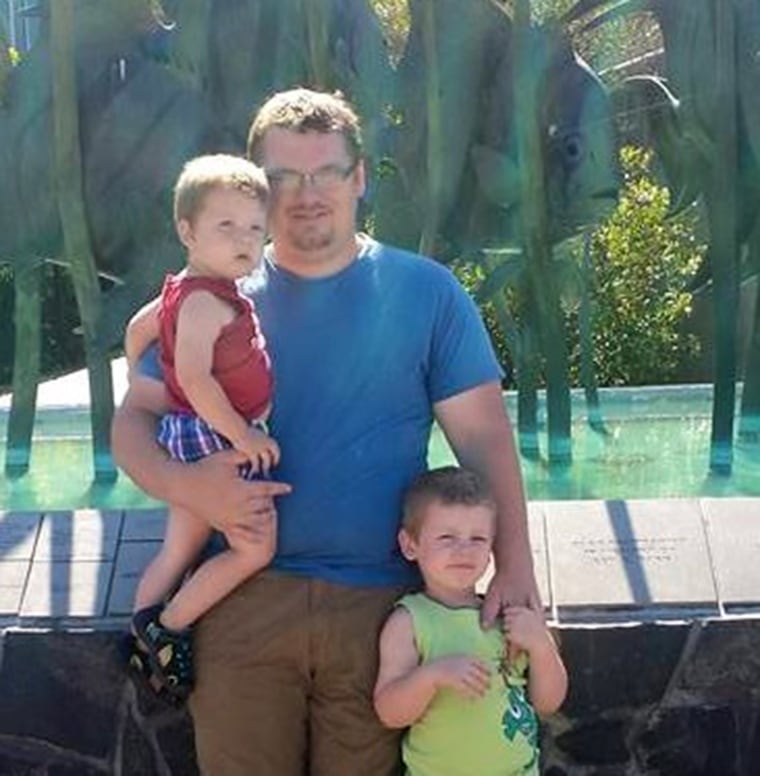 One Reddit user noted expectations for kindergarten students have grown tremendously over the decades.
"My son's school expected him to be able to read fluently by the end of Kindergarten (sic)," one person wrote. "I'm thinking back on my time in Kindergarten and all I remember doing was having story and snack time, watching other kids eat boogers, and recess."
Another Reddit user agreed: "Yes, used to be that reading was started in grade 1."
Tom Arnold, principal of Ooltewah Elementary School, which sent the checklist to parents, told TODAY in an email that the list was intended to provide "a bit of guidance" to parents as they prepared their child for school.
He also acknowledged the school should have been clearer about the alphabet question; it meant students should be able to identify 30 or more upper and lowercase letters.
Educational psychologist Michele Borba said the checklist was fairly standard for most schools nationwide.
"If you do a search for any regular district across the U.S., these expectations are identical to what you'll find," she said.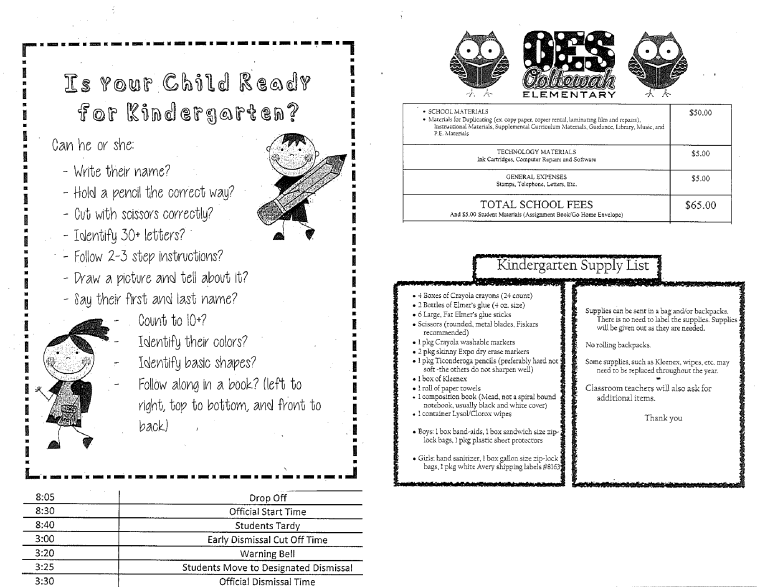 Expectations are so high partly because a growing number of competitive preschools around the country have started teaching academic basics earlier, but often at the expense of social skills, she said.
RELATED: Are you a 'bad mom?' Funny video tackles the 'rules' of parenting
"The preschools have become so upscale in terms of the academic achievement push that what's tanking is Sandbox 101. 'It's my turn' and 'it's your turn' and learning how to listen," said Borba, author of "UnSelfie: Why Empathetic Kids Succeed in Our All About Me World."
Faye de Muyshondt, founder of socialsklz.com, said she doesn't see anything wrong with the kindergarten checklist and compared it to one she'd normally get during a visit to the pediatrician's office.
"Why not? I want to send my child off to school knowing what the expectations are. Even if the expectations are high, I want to know what they are," she said.
"When I go to the doctor's office with my daughter, for example, I definitely want to know what milestones my daughter should or should not be hitting."
The key is to be realistic about expectations — and how they may or may not apply to your child.
"My daughter is the type who exceeds all of those expectations. My son is not, so I just want to know what exactly is expected," she said.
For parents of incoming kindergartners who feel their children may not meet a school's suggested checklist, she recommended swapping out a regular daily routine with something more academic.
Instead of reading with them for 15 minutes at night, go over the alphabet or colors or have them practice writing their name. The key is to make it fun.
"Before school gets really intense, make it pleasurable. Make it fun to do the alphabet and make it fun to spell their name, instead of it being a nagging thing," de Muyshondt said. "Get the academic world kicked off on a positive note."