/ Source: TODAY Contributor
The young star of the new movie "Wonder" has advice for other children: If you are curious about someone's differences, it is better to ask questions than to stare.
When Jacob Tremblay, 11, took on the role of Auggie Pullman, the unlikely hero of the best-selling book of the same name, he asked patients at a Toronto children's hospital to write him letters describing their experiences living with facial differences like those of his character. Their answers, he told TODAY Parents, helped him create Auggie for the big screen.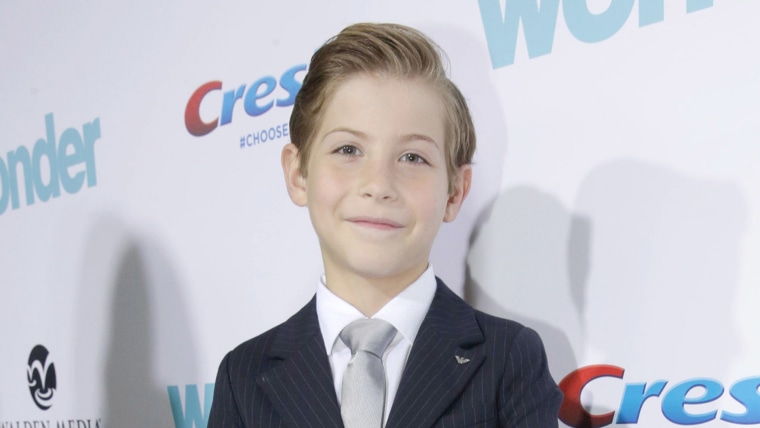 "I had a binder with those letters in it, and I took it to the set with me every day," said Tremblay.
Never miss a parenting story with the TODAY Parents newsletter! Sign up here.
One of the experiences the children described for him was how it felt to be stared at, perhaps when walking into a school homeroom for the first time. "They said it feels like you're shrinking away," Tremblay explained, "Like you are torn into a million pieces."
Tremblay, who is now working with Crest toothpaste on their #Choose Smiles and #ChooseKindness campaign, said parents can help by teaching their children how to be kinder if they encounter someone with a condition that makes them look different.
"I would tell parents to just tell their kids that behind the face is the heart," said Tremblay. "Don't be afraid to ask questions if you are curious about differences, because that's OK. They will be happy to tell you about their conditions and about who they are."