/ Source: TODAY Contributor
If you've ever interviewed a nanny or day-care provider, you know the standard questions. You may ask about their experience, education, whether their CPR certification is up-to-date.
But now there's a new question to add to the arsenal: Do you plan on sending racy texts to my husband and pretending they were meant for a friend?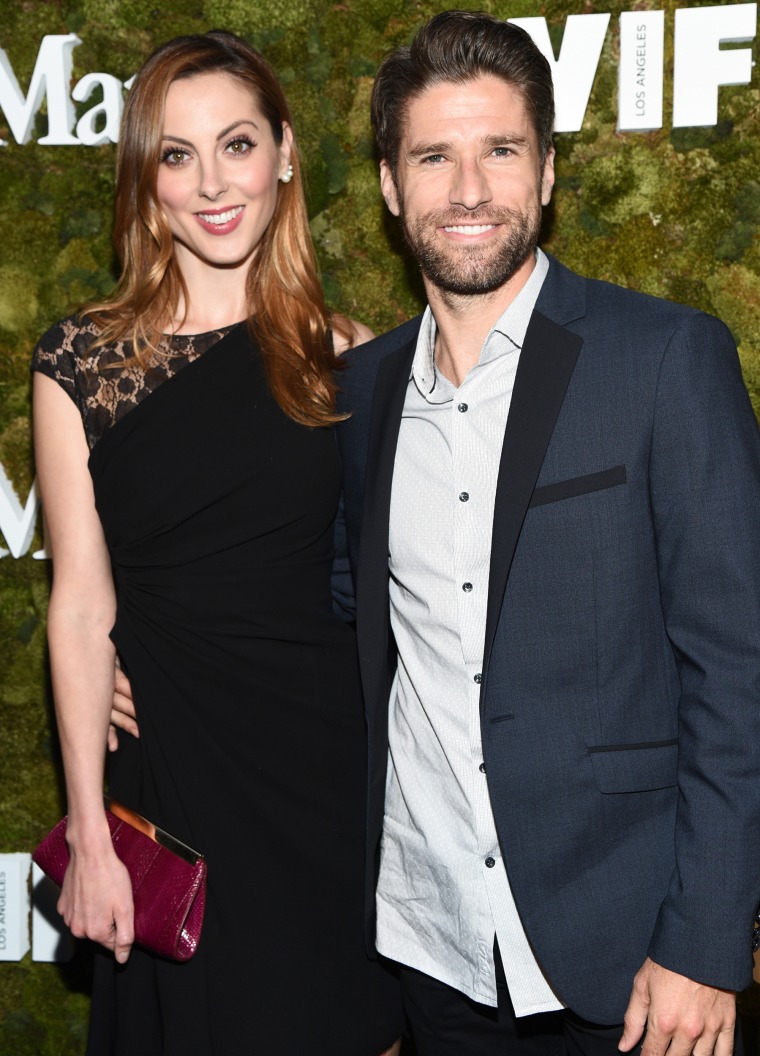 It sounds like something from an old episode of "Desperate Housewives," but it was reality for blogger and actress Eva Amurri Martino, daughter of Susan Sarandon, who wrote about the bizarre incident in a blog entry called "Nannygate 2.0" for her blog, "Happily Eva After."
The couple had only hired the nanny a few weeks before the incident, after having to fire the previous nanny in an incident Amurri Martino did not fully explain, but which involved lying. Upon hiring the new nanny, Amurri Martino raved about her on her blog, calling her "a wonderful woman who is smart, responsible, fun, and caring."
But while Amurri Martino was traveling for work, her husband Kyle, a retired soccer player and current host of "36 Hours" on the Travel Channel, received a bizarre text from the "smart, responsible" new nanny. Here's an edited version:
"OMG. Girl, did I mention to you how hot and (sexy) my Boss is. I would love to (sleep with him) ha haah. Too bad he seems not to like thick Latin women with lots to hold on to LOL."
Martino was stunned, his wife relates, and expected a "sorry, that wasn't meant for you, I'm so embarrassed" text to follow. None came. He took the couple's daughter, 18-month-old Marlowe, to breakfast, and when he returned home, saw the nanny peeking out at the street from the couple's bedroom, a place in which she had no reason to be.
"Kyle said the way she was peeking out of the window in our bedroom made him realize, 'OK — that text was NOT a mistake,'" Amurri Martino wrote in her blog, adding, "By the way if you are a woman I'm sure YOU figured that out two paragraphs ago."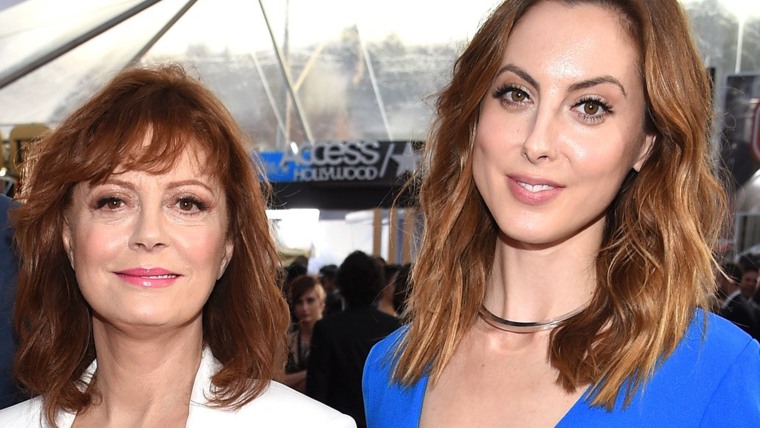 Martino tried to act normally, leaving Marlowe with the nanny and heading off to a work meeting, but was so bothered by the situation that he excused himself from the meeting early to go home. When the nanny arrived back from a walk with Marlowe, he confronted her, taping the entire conversation on his iPhone.
When asked why she was in his bedroom, her explanation was, "I was looking for you."
When confronted about the text message, she said simply, "I'm sorry I was just messing around with a friend I didn't mean any harm."
Martino let the nanny go, telling her, "Needless to say, it's not the type of environment I want in the house with you taking care of our daughter."
Amurri Martino called her husband a "LEGEND" for his handling of the situation, particularly recording the final conversation so it couldn't be misreported later.
And instead of frantically trying to hire yet another nanny, the couple decided that Marlowe and Eva would travel with Kyle on his upcoming work trip. "We could take our time finding more full time help (againnnn) for Marlowe and make sure I was really comfortable after this crazy past month," Amurri Martino wrote.
"Strangely, this bizarre Nanny experience brought us even closer (emotionally and geographically) than we would have been otherwise," she added. "It's had its (extremely) stressful moments, but it's an adventure."