A writer who questioned whether Chip and Joanna Gaines were capable of putting their family ahead of their numerous business deals has apologized.
Utah-based writer Daryl Austin created an uproar last month when he wrote an opinion column questioning whether the HGTV power couple could devote enough time to take care of their four children given the demands of their massive real estate and reality TV empire. The couple is expecting a fifth child later this year.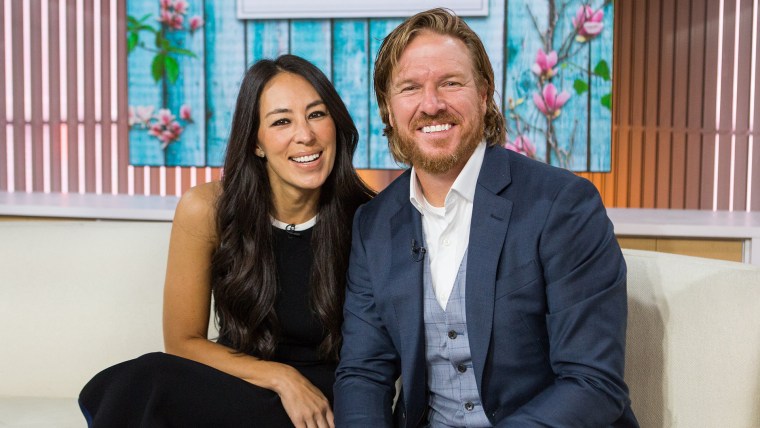 "Chip and Joanna Gaines did not get where they are by putting their family first," he wrote in a USA Today column.
"They want to be seen as a couple that can do it all while at the same time making their family their top priority," he continued. "This is just not possible, and it does a disservice to the parents who really are putting their children first."
Last week, Austin wrote another essay, this time expressing regret.
"I didn't write it to be hurtful, out of jealousy, or to cause controversy," he wrote in a Fox News column. "I wrote it for one simple reason: because I believed every word I wrote to be true."
But Austin said his view was changed by a recent trip with his family to Mexico, where his tour guide was a mother working on Mother's Day, and where his children saw kids their age scavenging through piles of trash on the side of the road.
"Suddenly the parenting choices of two well-meaning American parents paled in comparison. Especially because as bad as it seemed to be for some of the children I witnessed in Mexico, I knew in that moment that many children all over the world were suffering even more," he wrote.
Austin's original column prompted a flood of angry responses from angry "Fixer Upper" fans and even a comment from Chip Gaines on Twitter.
Austin said he realized after visiting Mexico he would be issuing an apology to the Gaines family.
"I smiled as I realized how lucky any of those kids without parents would feel to have a mother and father like Chip and Joanna Gaines. I don't know them personally, but I suspect they really are terrific parents," he wrote. "I've never said or thought otherwise. And just because Chip Gaines chooses to spend his time differently than I do doesn't make him any less of a father."
But Austin also noted his earlier column simply tried to "start a conversation" about what it actually means to put family first, and provide a different viewpoint than what others, including the popular HGTV couple, hold.
"I've never backed down from anything I've written before now, but maybe progressing in my beliefs and doing better next time is what being a fixer upper is all about," Austin said.