The striking images would make anyone think twice: Women breast-feeding their babies while sitting in a public toilet stall.
Nursing mothers around the country have been asked to cover up or leave stores and restaurants. One was recently criticized for breast-feeding her daughter at her college graduation. That kind of public shaming was the inspiration for three posters created by budding art director students at the University of North Texas for a mock ad campaign in support of breast-feeding.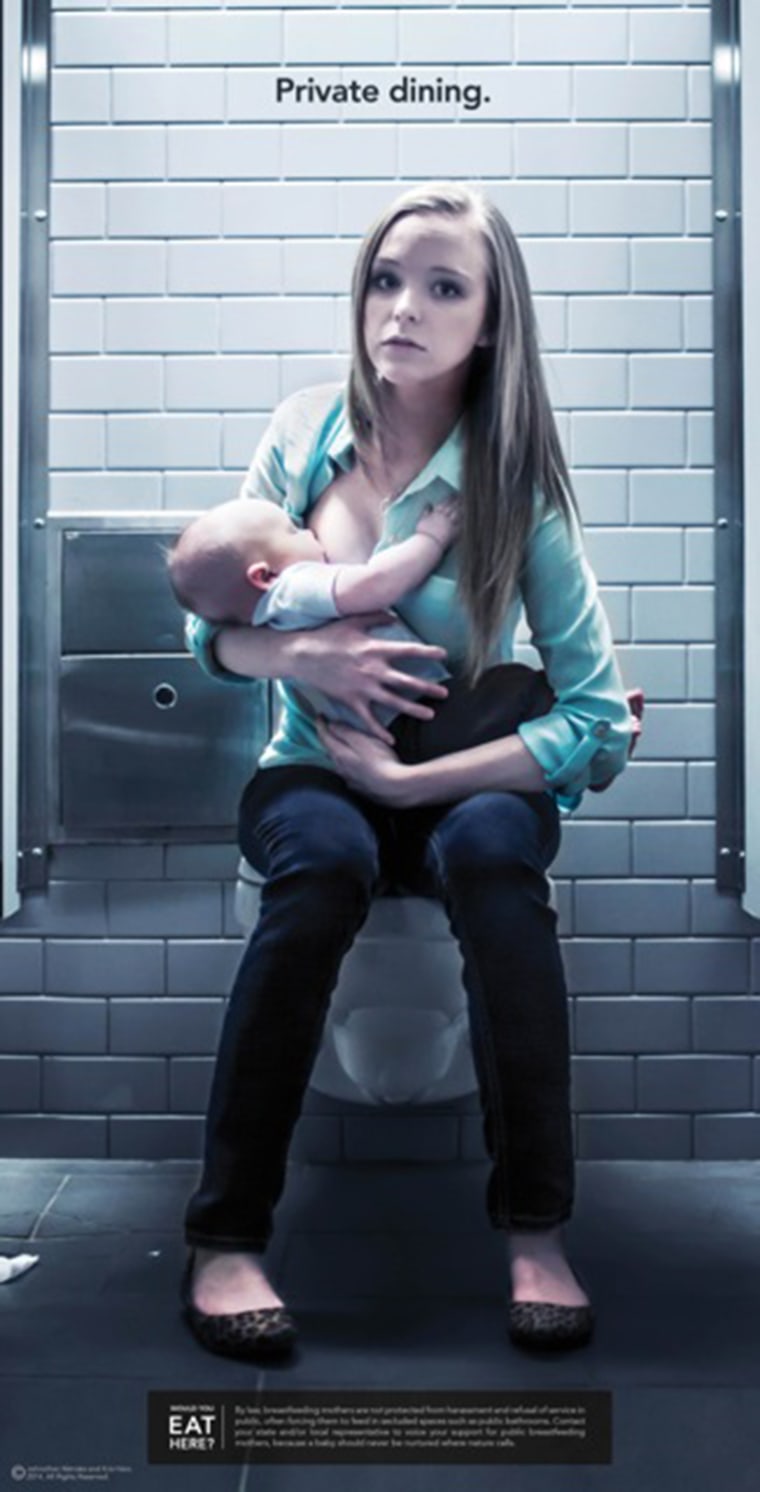 Despite laws that allow nursing in public, student Johnathan Wenske said he and classmate Kris Haro were motivated by accounts of women who receive dirty looks or rude comments while breast-feeding, or who have been asked to feed the baby in the bathroom.
"Both Kris and I thought that was disgusting, and not the right place for a child to be fed," said Wenske, 20.
Their "When Nurture Calls" campaign, created in the spring semester, went viral after one of the featured mamas, 21-year-old Monica Young, shared her poster online.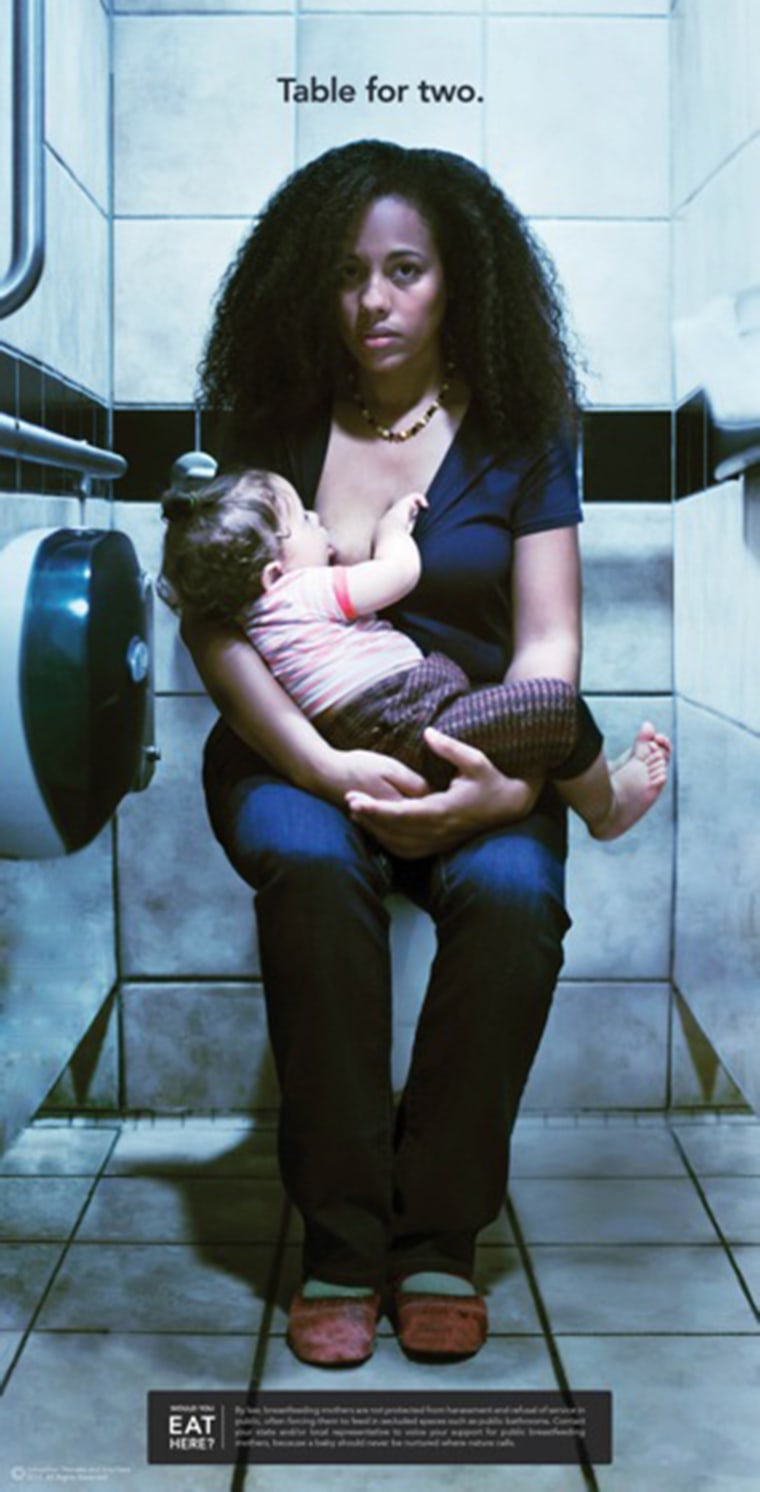 "I've heard more than just 'go to the car' and 'cover yourself,'" she wrote on Facebook. "I get more sexual comments than anything. So yeah, it'd be pretty great not to have any nasty comments made while I'm feeding my child, with or without a cover."
According to the National Conference of State Legislatures, 46 states and the District of Columbia have laws that allow breast-feeding in any public or private location. The students' campaign supports a proposal in Texas that would strengthen that state's law.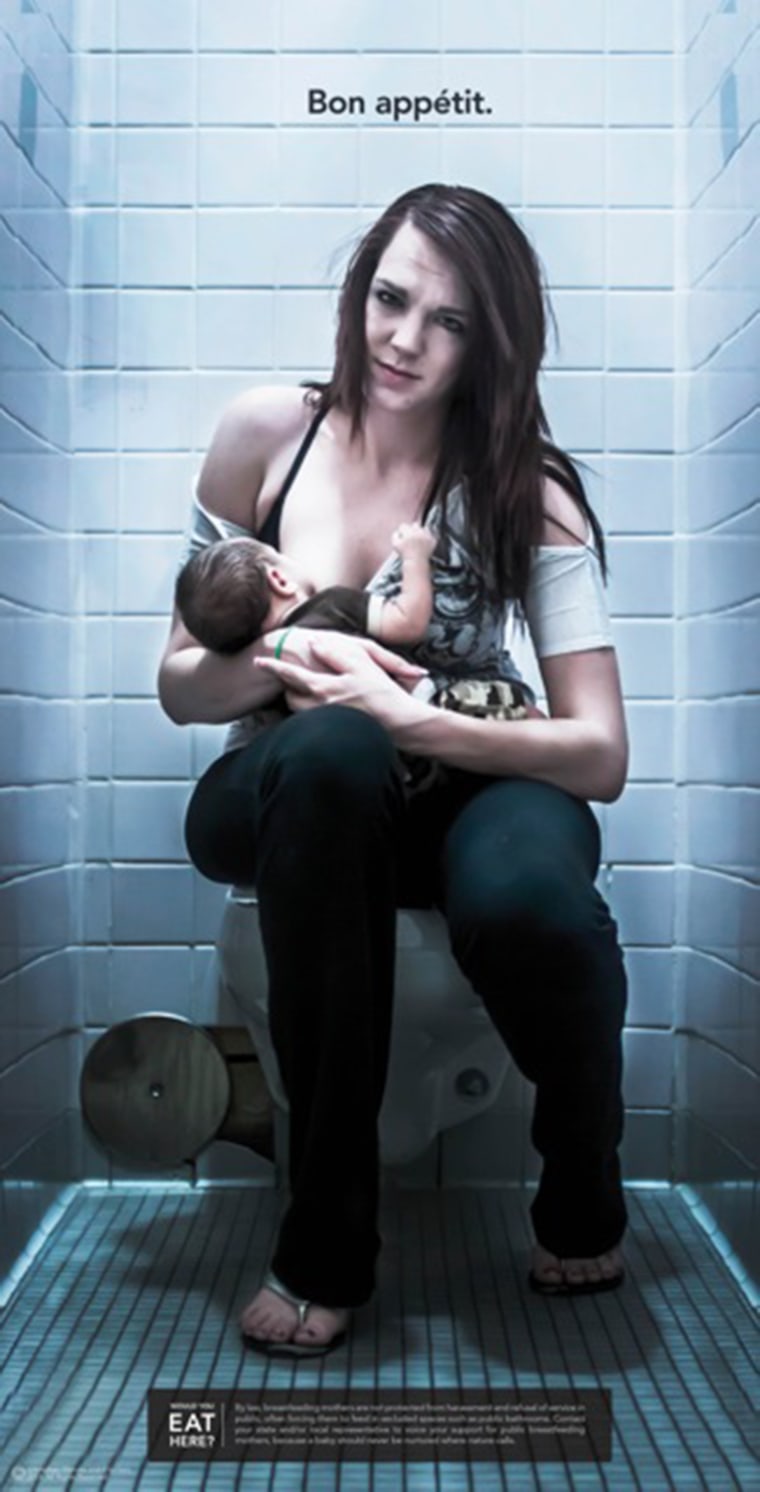 Neither student has children, but Wenske said they found that "nobody's talking about it or raising awareness of this issue other than mothers, and nobody's listening to them."
But many are viewing their faux ads online, and the project earned the duo an A.
Lisa A. Flam is a news and lifestyles reporter in New York. Follow her on Twitter.