/ Source: TODAY Contributor
Sharon Sobol Jordan says she always wondered if it would matter to her daughter, Anne, if she missed her fourth-grade play or spring concert. She didn't know if her presence at those events would make a lasting difference to her daughter, but she did know that it mattered to her work supervisors if she missed their meetings to be at her daughter's school.
Jordan, who is currently the Chief of Staff for Cuyahoga County, Ohio, has held high-powered jobs since before her daughter, who is now 22, was born.
But Jordan's life and parenting experience has not gone exactly as she planned it. The week Anne was born, Jordan found out her husband, Pat, had cancer. He died when Anne was only 13 months old, and Jordan was a widowed working mother until just before Anne turned six, when she married again.
"Losing Pat crushed me. Raising Anne saved me," Jordan says.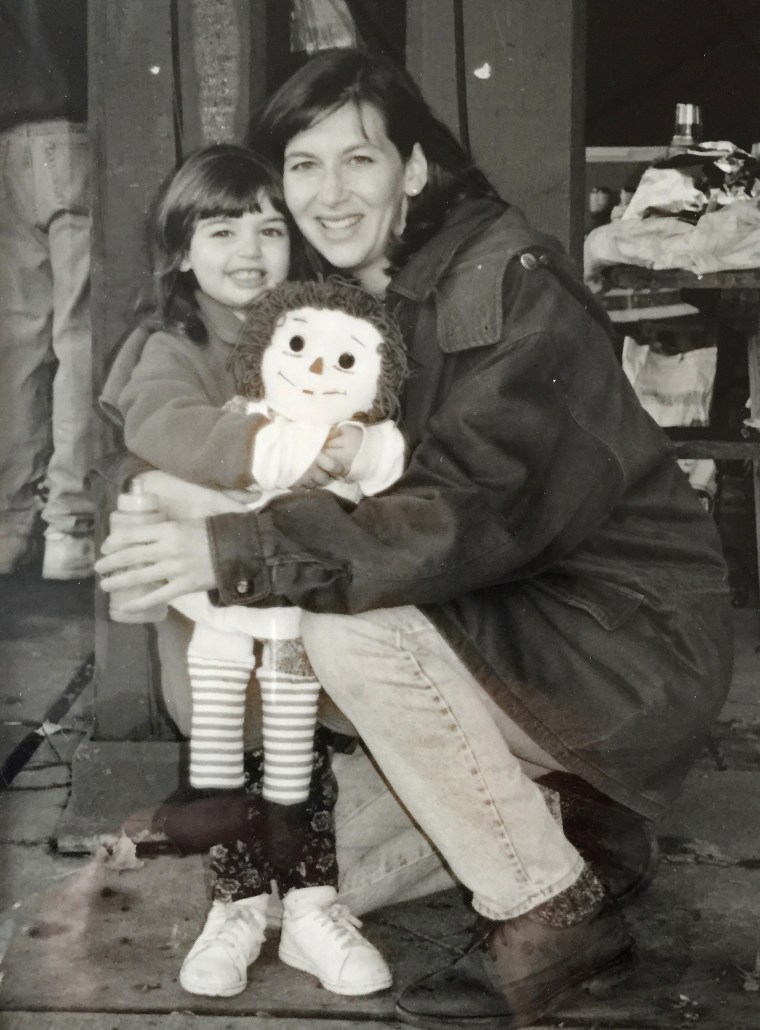 But throughout her daughter's childhood, Jordan found herself facing what she calls the "impossible" decisions of balancing both a demanding career and a daughter. Now that her daughter is graduating from college, she wrote about this journey for the blog She in the CLE in an essay entitled "The Decisions I Don't Regret – One Parent's Take On Impossible Choices." The post has since been shared almost 40,000 times.
"Don't we all wonder if any of the many choices we are forced to make as we carefully balance, juggle and navigate our 'work' and 'life' really matter?" she wrote. "I have tried to be very thoughtful about each choice and never look back, but I always wished I could see into the future to know for sure. Would the benefit to my daughter be greater than the cost to my career?
"I wanted to know that it all would be worth it."
Jordan relays a story about her decision to take a day off to be with her daughter on her last full day home from college over spring break, even after Jordan was called in for an important work meeting.
"I knew it would mean a lot to everyone involved if I participated in the meeting. I also knew that even participating by phone would change the entire day with my daughter," she wrote.
In the end, Jordan decided to keep her day off and miss the meeting. To her surprise, her decision was met with support and enthusiasm from the meeting's leader, Paul Clark, the regional president of PNC Bank.
"GREAT DECISION," he wrote to her in an email, before telling her that she had inspired him to do the same with his own son. Her daughter later told her that she was an inspiration to her, too, as she goes out into the world to look for her first job.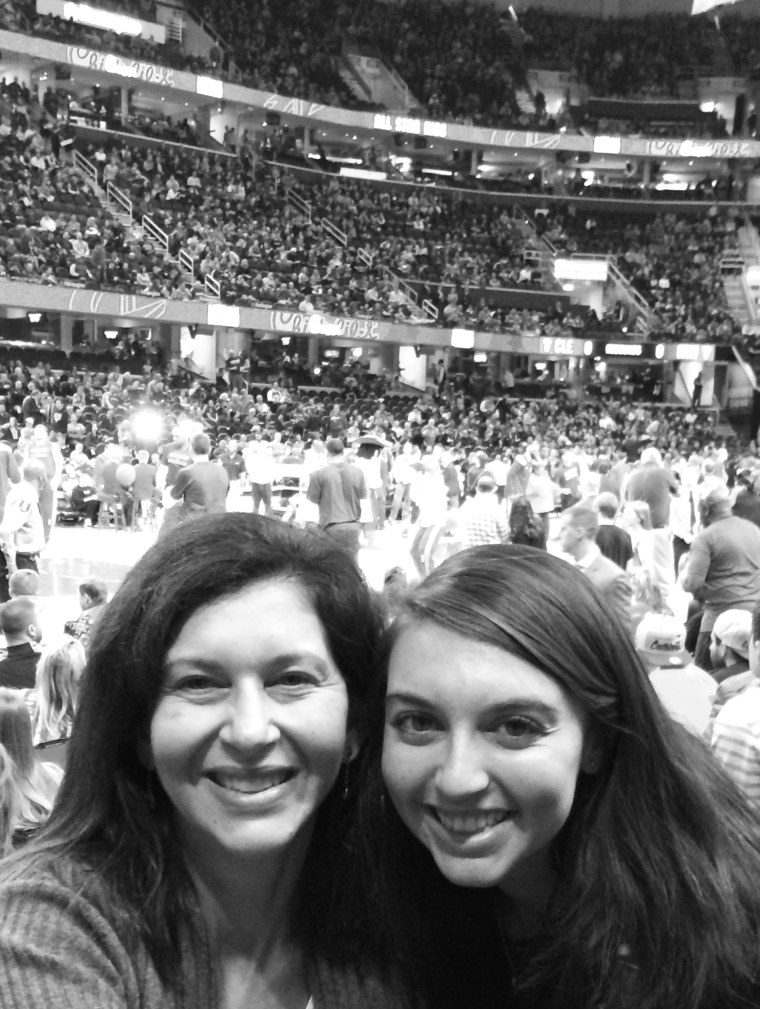 "I initially wrote the story because I was deeply touched by Paul's genuine act of kindness and the conversation it inspired between my daughter and me about the choices I have made over the years and that she soon will be making in her own life and career," Jordan told TODAY Parents. "I shared the story to give hope to parents trying to make these impossible choices between work and life every day. I knew that a story like this would have given me the encouragement I needed to press on, particularly when my daughter was young."
Jordan says she can't believe that working parents are having the same conversations about these decisions that she had 20 years ago. The system, she says, isn't working well for anyone, whether they are parents or adult children trying to care for their aging parents.
"What I don't understand is, with so many people suffering so much — both parents and children — and so much dissatisfaction with what it currently takes to balance, navigate, and juggle work and life, why it hasn't yet changed?" she says.
"The support parents need — not only to be good parents, but to have meaningful careers — ultimately requires a different kind of leadership and culture at the workplace," Jordan says. "We must lift up leaders that get it and cultures that embrace us, like Paul and PNC, by telling stories like mine, making good choices about where we work, and paying it forward when we are in positions of leadership and influence at work."
Jordan has received an outpouring of thanks from working parents as well as people who need time to be with other family members at critical points in their lives. She believes the message here is that this "is a story that all leaders need to read to understand how to get the very best from our teams."
But she also believes that some of the burden also falls on parents to ask for what they need to make it all work. "I realize that this is more difficult for some than others," she says. "No matter what our circumstances, the bottom line is that we can wish our employers would honor our choices, but we certainly won't know unless we ask."