Going back to work after maternity leave is hard. Advice and support from other parents makes it a little easier. Here are 28 tips and inspirations for Savannah Guthrie on her first day back at work — and for any mom coming back from maternity leave — from our fans at TODAY Parents' Facebook page. 
1.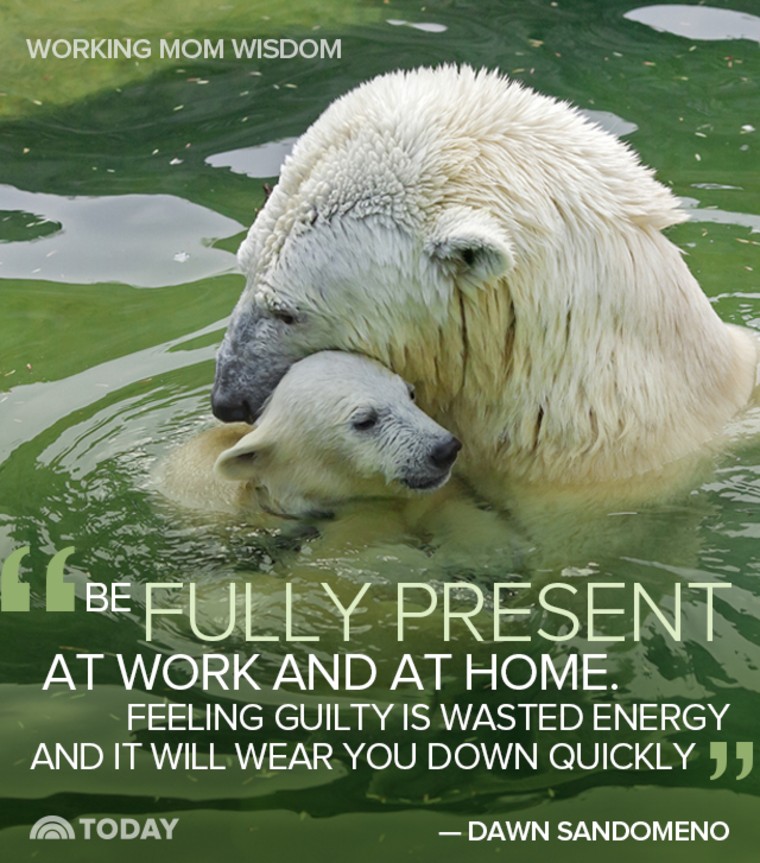 2.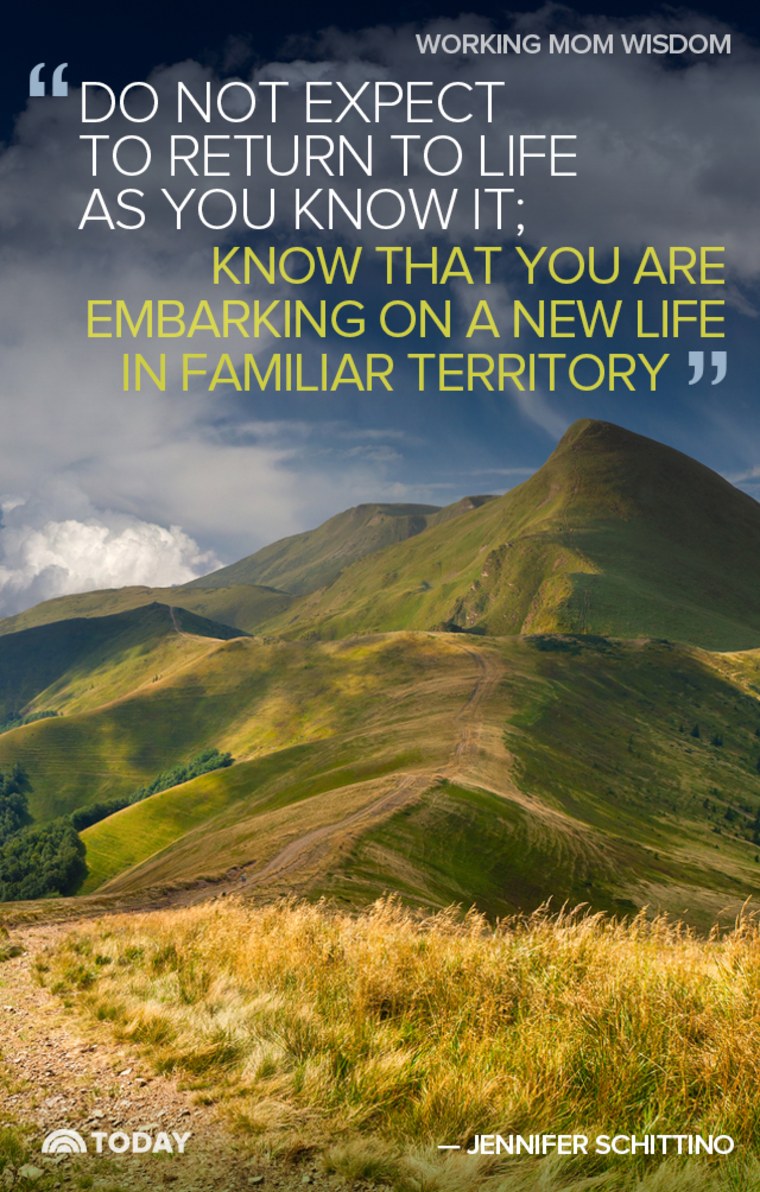 3.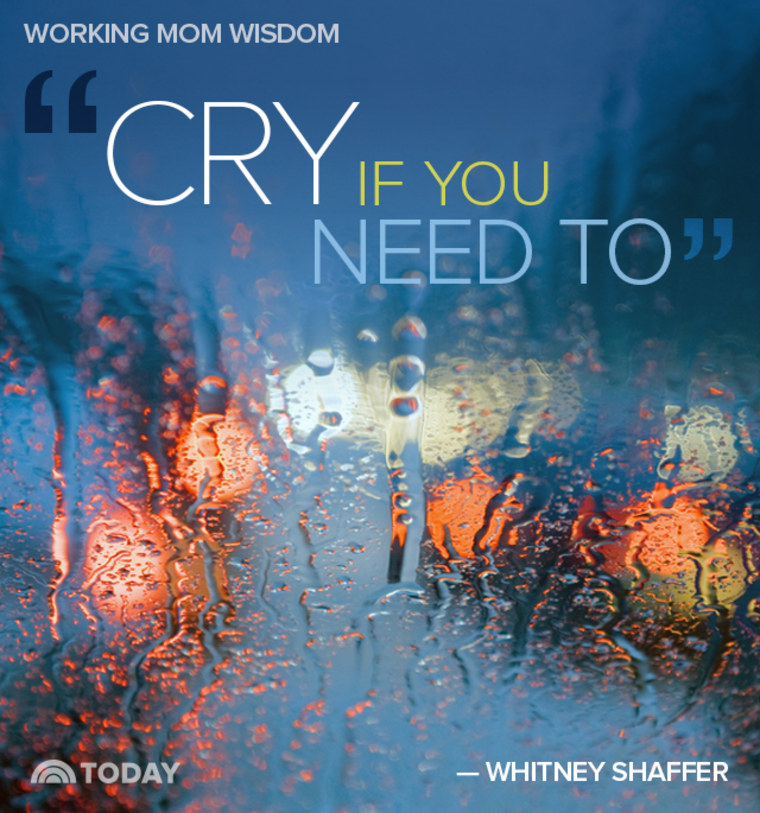 4.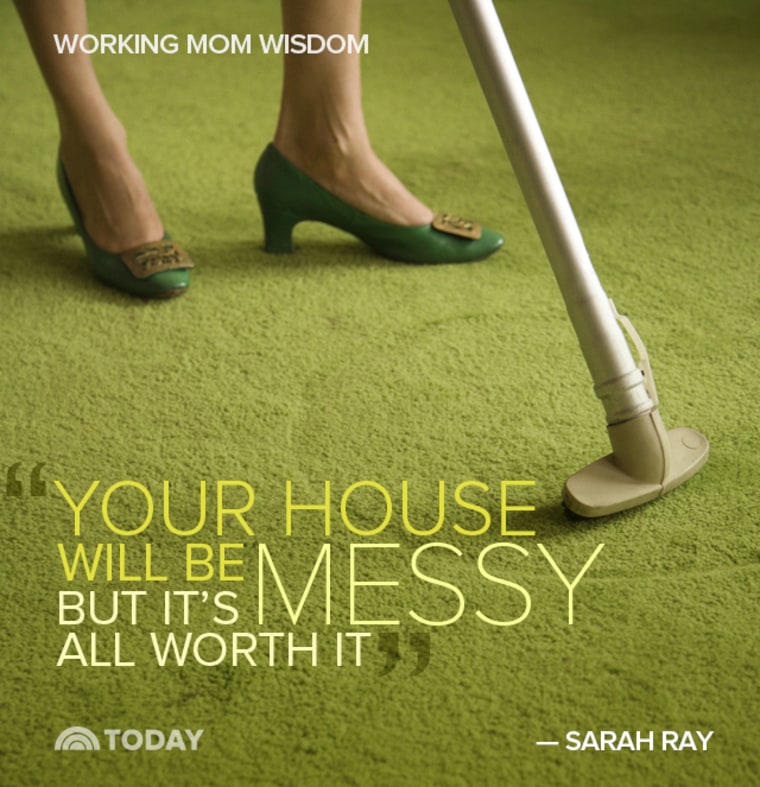 5.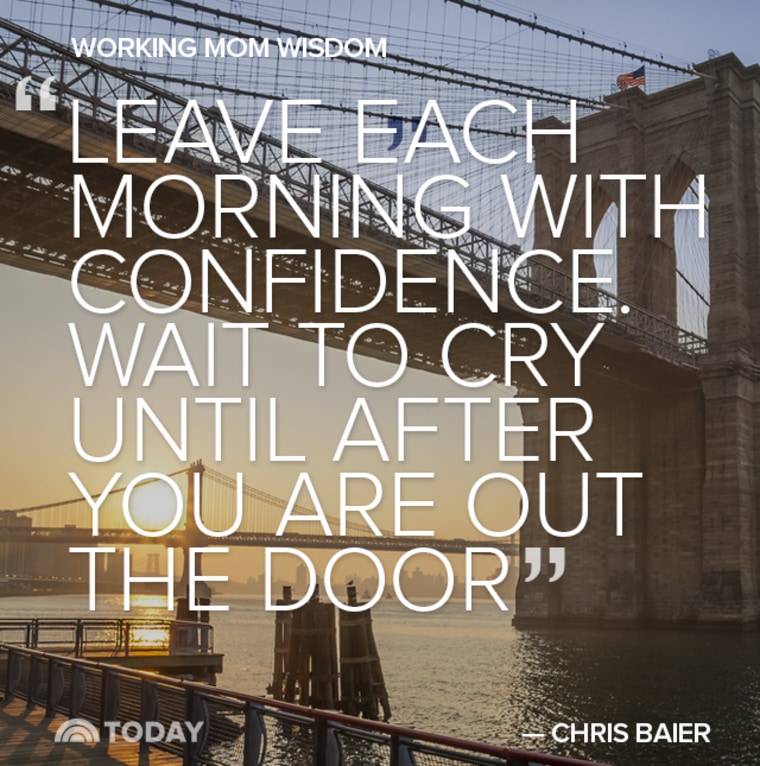 6.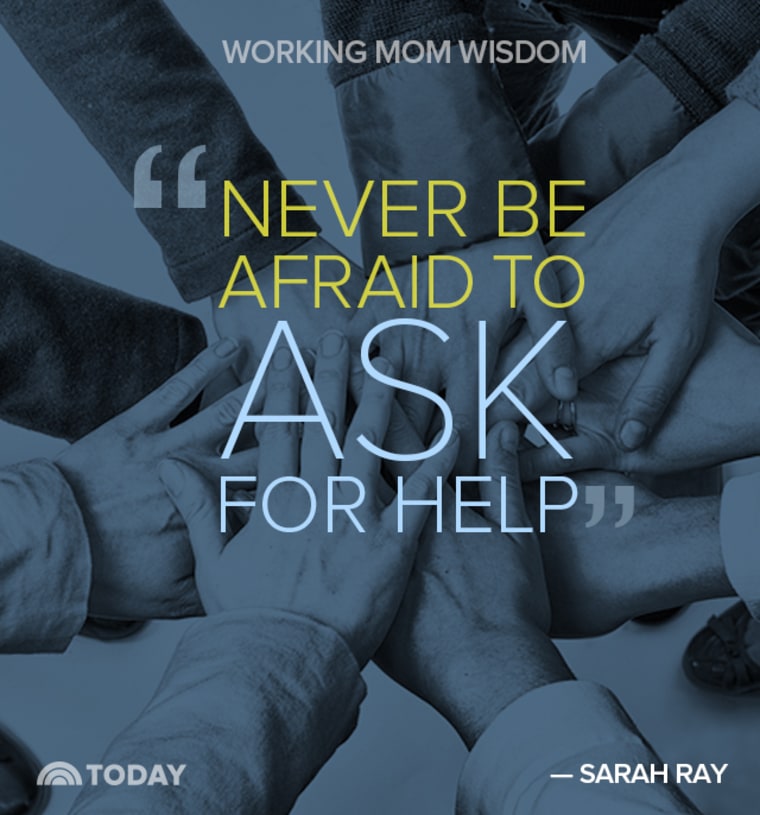 7.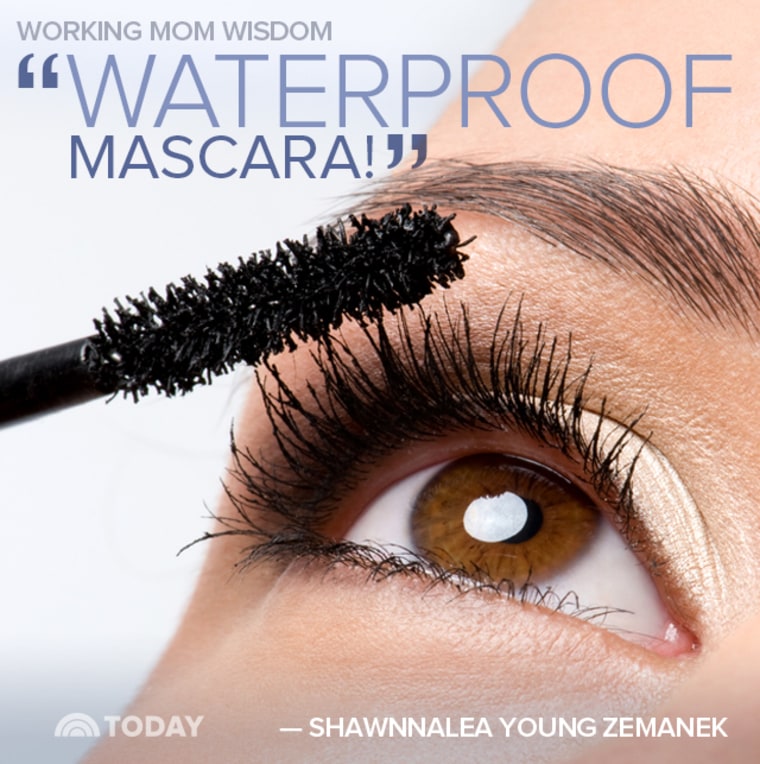 Thanks to all the moms who chimed in with advice and kind words; if you like these, please share them with a working mom you know!
And here are some more wise words from parents who have been there, done that.
8. "You are a strong and a good person, and you've become a strong and a good mom. You can do this!" —Erica Lell Snipes
9. "Remember to breathe. Vale will be fine." —Iris Trutsch 
10. "Be brave. The heart of a working mom is like the heart of a warrior!" —Claudia Goettig Powell 
11. "Leave baby with a lovey or blanket that smells like mom." —Ashley Hollier Tucker
12. "Remember what a great example you are setting for your daughter being a hardworking and loving mother." —Aspen D'Angelo
13. "Listen to your gut about child care." —Jackie Rafter
14. "Know it gets easier." —Kaitlyn Wong
15. "Don't be too hard on yourself. You are a role model for your baby." —Abigail Emerson Gray 
16. "Surround yourself with working mommies who do it with grace and can help remind you what a great mom you are when you forget." —Bethany Swann Yandell 
17. "Do as much organization for the next day as you can the night before (lay out clothes, prepare bottles, etc.). Each day will get better ... Exchange cell #'s with the child care provider and have them text you pictures during the day." —Cathy Elizabeth
18. "It does get easier, but Mommy guilt can take over and be the absolute worst. Seeing their sweet face at the end of the day is amazing and makes up for everything!" —Stacie Goss Brookshire 
19. "It will be much harder on you than it will be on her. Stay strong for her because children can tell when something is up." —Bethany Leigh Cochran  
20. "You can do it!!! It's okay to feel sad to leave your baby AND be happy to go to work." —Sarah Campana Nelson
21. "Expect to feel sad and grieve your maternity leave coming to an end, and allow yourself those feelings. They are normal!" —Becky Morgan Blanton
22. "To be honest, being a working mom is empowering. It pretty much rocks!" —Stephanie Block
23. "Do not feel guilty about being a working mother. Put your child first, but you too are important." —Shavon McClain
24. "Being nervous is perfectly okay! I was a wreck and cried all the way to work the first day. It gets better I promise!" —Amanda Hatfield 
25. "I would bring my favorite binkie and hum my favorite song that I would sing to him when people weren't around. " —Rachel Perrin
26. "I returned to work yesterday! This was my 4th child. My advice is to call as much as you want; don't feel guilty; pump when you can!" —Janine Vose 
27. "It is OK to be emotional when you walk out the door. It is OK to make calls home just because." —Michele Bennett 
28. "At the end of the day your child still loves you no matter how long you were gone, and that's all that matters!" —Stephanie Cholewin
For more great advice and inspiration, follow TODAY Parents on Facebook.