Children in homeless shelters across the country often go without a birthday celebration or even a birthday gift — but Dallas resident Paige Chenault is out to change that.
In 2012, she founded The Birthday Party Project, which brings joy to homeless children one birthday bash at a time.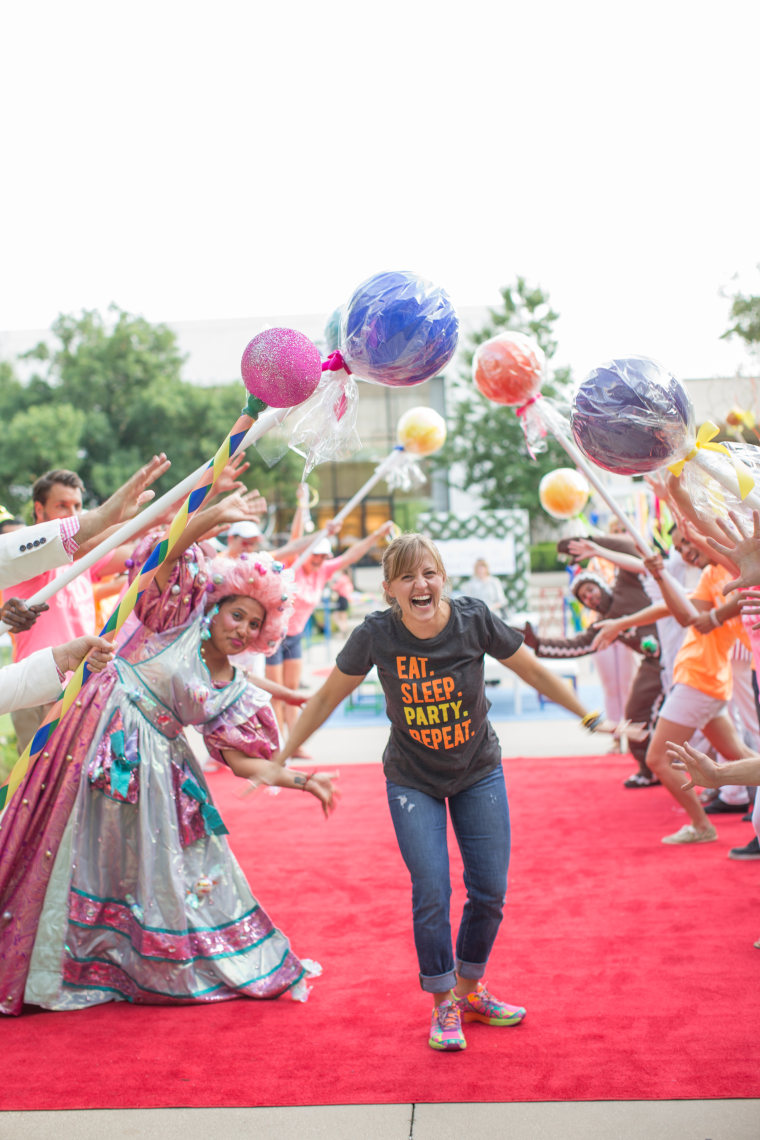 "My wish is that everyone would have a great day like I'm having today," one boy told TODAY.com as he blew out his birthday candles at a shelter in Dallas, Texas.
RELATED: Family throws birthday parties for thousands of homeless kids
The idea for the non-profit organization came to Chenault years ago when she was reading an article about birthday parties for kids. As an event planner by trade, a pregnant Chenault began to get excited about getting the chance to throw parties for her own child. Shortly thereafter, she came across a photo of a young boy in Haiti who was visibly malnourished.
"It just sort of hit me. This kid will never feel celebrated like I could celebrate my daughter," she said. "I could do a lot of things for my kid, but I want to do it in a greater way with a bigger purpose."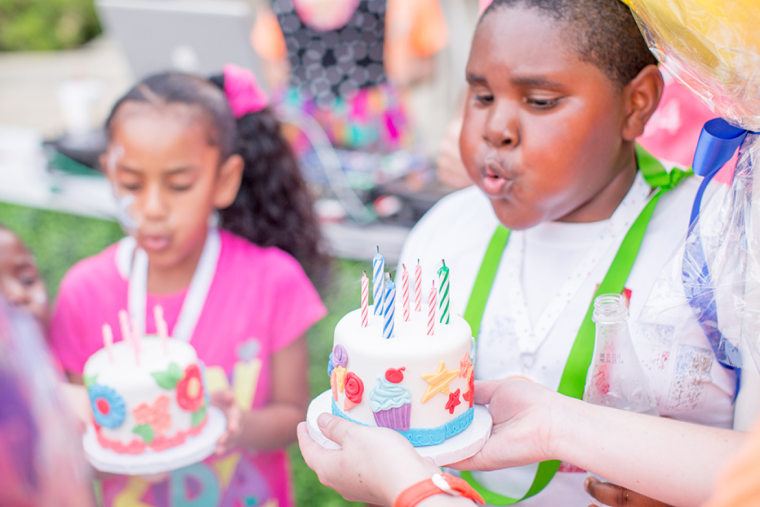 The Birthday Party Project started with the goal of celebrating the birthday of every homeless child in Texas. Four years after its inception, the organization has expanded to eight different cities across the United States including Kansas City, Minneapolis, San Francisco, Chicago and New York City.
Each month, the organization's volunteers, also known as "birthday enthusiasts," head to numerous homeless and transitional facilities across the country to celebrate the children's birthdays that fall in that particular month.
"A lot of these children don't know how to blow out a candle or even make a wish," Chenault said.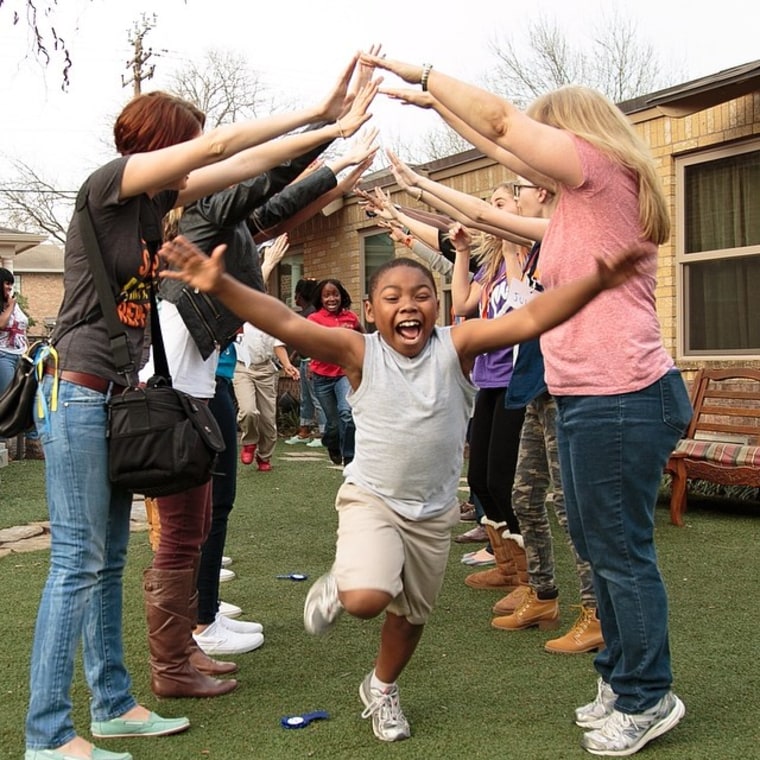 In 2015, the organization will host 180 parties. Each one is complete with decorations, games, music, entertainment and, of course, birthday cake. Every child whose birthday falls within the month receives their own party hat, badge, an individual-sized birthday cake and a wrapped present worth approximately $30.
"It's a mind-blowing experience," said Nadia (who preferred to not share her last name) after attending a party for her son at a domestic violence shelter in Arlington, Texas. "Coming from such pain and trauma, it's so nice to be able to relax for a minute, take a breather and to see that smile back on my child's face. I have no words to describe the happiness and joy that I am feeling."
Every month has a different theme to keep the kids entertained. September was "County Fair," where each agency had either a petting zoo or magician on site, and this October is a Halloween-themed "Monster Mash" theme.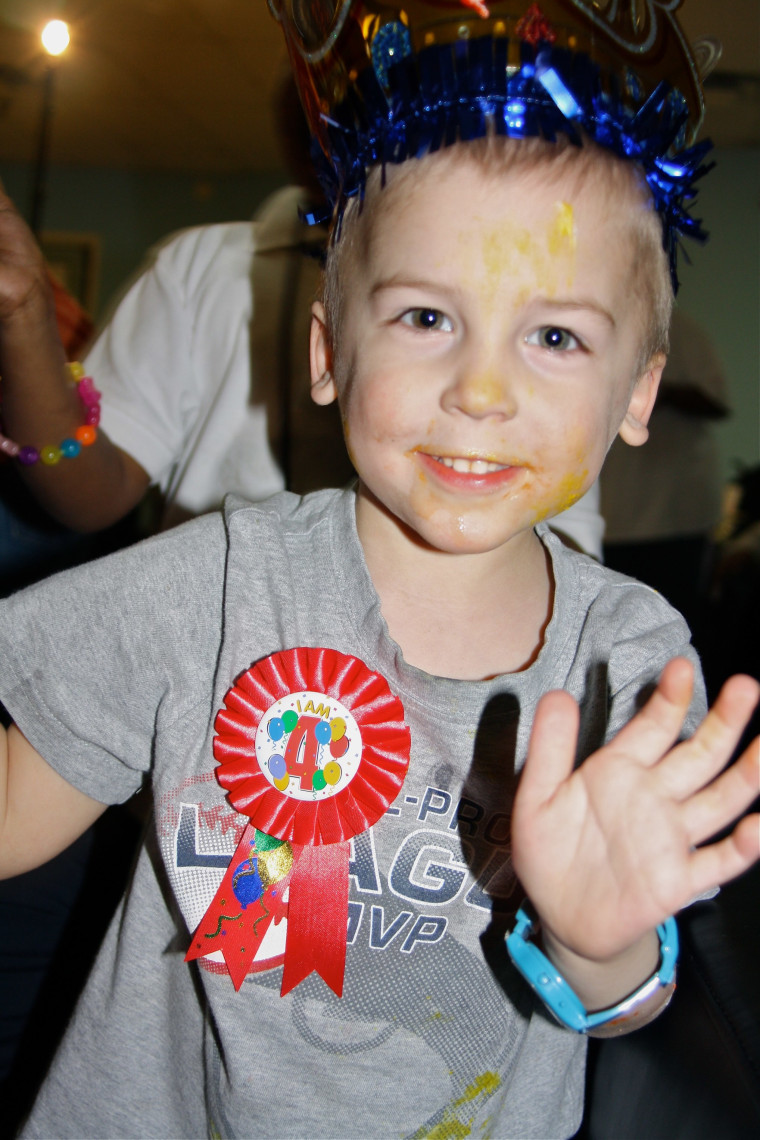 "It was the best thing ever," said Maureen Jones, whose son Jayden recently had a party at a Texas shelter with Chenault's help. "Most of us don't have the energy, the funds or even the correct channels to provide our own children with a celebration like this. I couldn't give Jayden what they gave him. It was so beautiful."
The parties range anywhere from $400-$1000 depending on the number of children celebrating that month. The project is made possible through countless volunteers and generous donations.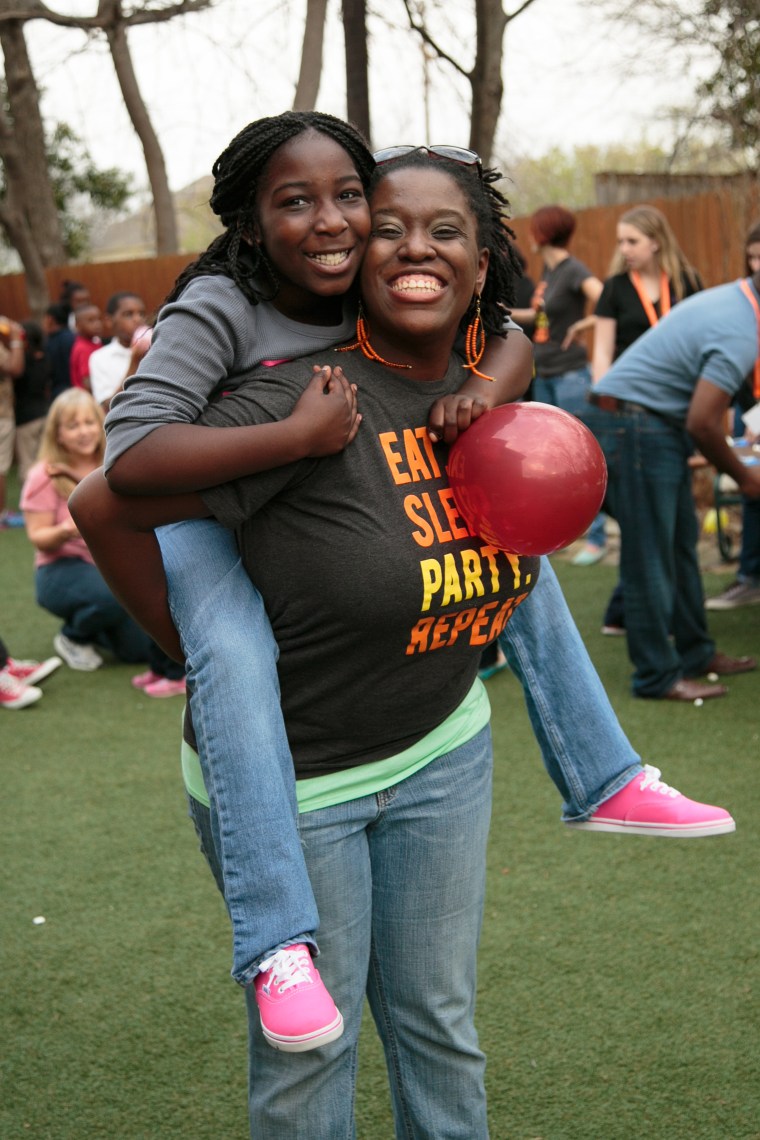 "My goal is that each child feels something that lets them know how important they are, how much they matter," Chenault said. "They deserve to be celebrated, that in this moment of chaos in their life, this moment of confusion, that there is light and that there are people out there cheering for them."