The day Sandi and Philip Palmisano hoped and prayed for had finally arrived: They were holding their newborn twins.
"We couldn't believe it was happening after so long," an elated Sandi told TODAY. "It was just amazing." 
The happy moment was years in the making, and came about thanks to the help of some very good friends.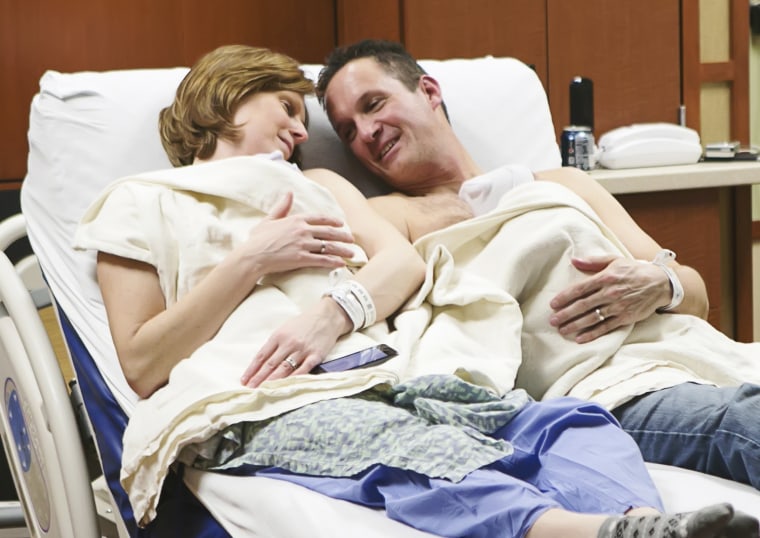 The Palmisanos had always wanted to have kids, but it wasn't until they'd gone through four failed in vitro fertilization cycles that they needed some extra help.

The West Virginia couple had been going through IVF treatments at Shady Grove Fertility Center near Washington, D.C. and getting "nowhere" when they met Andrea and Mark Rivas in 2010, who were also going through treatment there. The couples first connected on the center's Facebook page, but their friendship grew into an even deeper bond.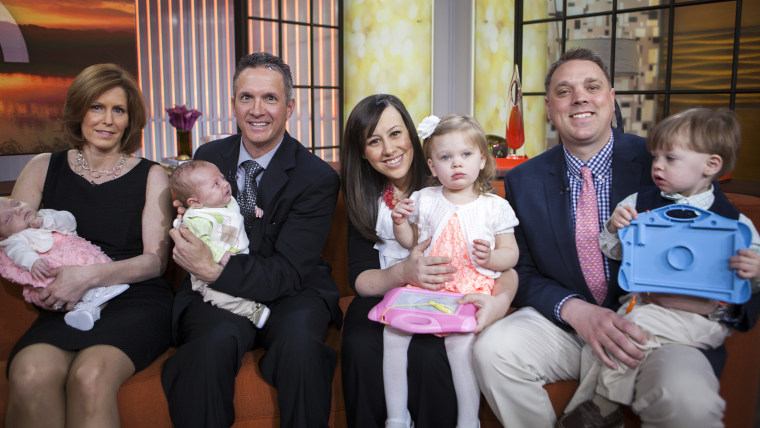 After Andrea became pregnant and gave birth to twins two years ago, she then offered to carry for Sandi and Philip.

"We knew we would be life-long friends no matter what the outcome," Philip told TODAY's Lester Holt and Erica Hill. 
Despite one failed IVF cycle, she became pregnant with the Palmisanos' twins and gave birth in February.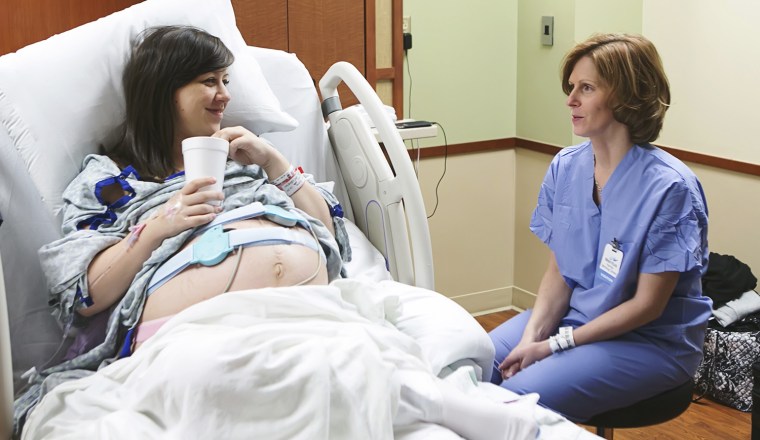 "It seemed like it was never going to get here," Philip said of the big day. "When we were at the hospital, it was surreal."
Sandi stood next to Andrea during the delivery.
"It's a moment that's really touching," a tearful Sandi remembers.
Doctors delivered 6-pound Grayson and 7-pound EmmaLee within one minute of each other. 
"She got to be there when we heard them cry for the first time," Andrea said. "I wouldn't have had it any other way than to have her with me."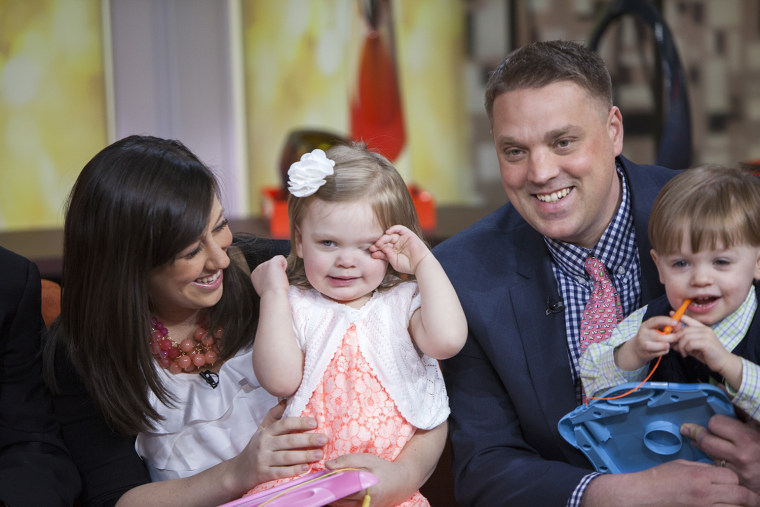 Meanwhile, the husbands were in another room waiting to meet the babies. "He came up to me and was going to shake my hand, and I was like, 'Gimme a hug man!''' Mark remembers.
These days Sandi and Philip are getting about four hours of sleep per night, but that's after changing 22 diapers, filling up 16 bottles, and going through 40 wipes every day.
"She's been a great teacher on how to raise twins and care for them," Sandi said in a live interview on TODAY.
They still see best friends Andrea and Mark a couple of times a week.
"Now we have four miracles between all of us," Andrea said. "We call them cousins now!"
"They say you can't give up," Philip added, "and one way or another you'll get there."
Follow TODAY digital dude Kyle Michael Miller on Twitter.