/ Source: TODAY Contributor
When Kelda Roys heard her baby crying, Roys grabbed her, cradled her, pulled up her shirt and started breastfeeding, just like many other moms would.
But unlike other moms, Roys was in the middle of recording a campaign ad, part of her bid to be the Democratic candidate in the Wisconsin governor's race. She released the video, which includes footage of her breastfeeding her infant daughter Avalon, and it has gone viral.
"It's just instinct. Babies train you. When she fusses and is hungry then I just grab her and feed her. I think every parent knows that," Roys, 38, told TODAY.
Roys is one of nine candidates running in the Democratic primary to try to unseat Gov. Scott Walker. During filming, Roys never imagined that the five-second moment between her and Avalon, who is 4 months old, would make the final cut.
"I thought we could re-shoot this part or maybe they will use the audio," she explained.
When she saw the video, she realized how natural the moment was and how important it would be to share it.
"People are craving authenticity and they want candidates who are real people you know, warts and all," she said.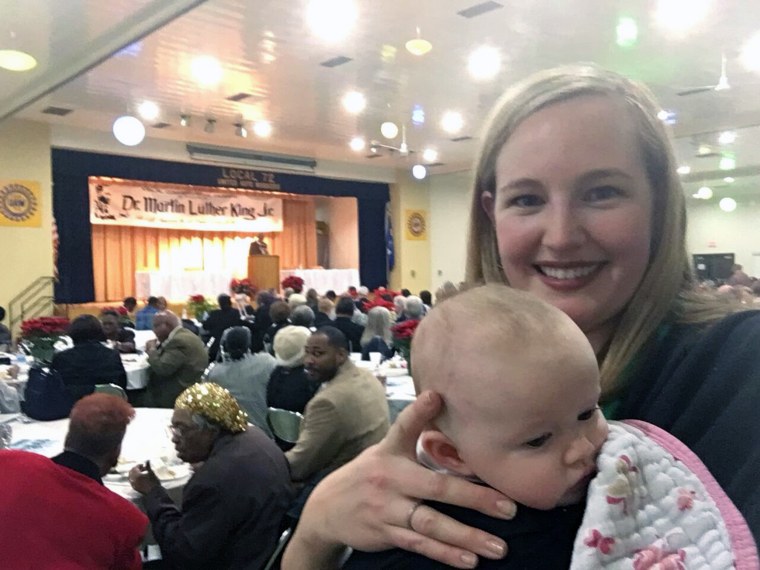 The video gone viral and received mostly positive feedback. Roys feels shocked by the reaction.
"I was kind of bracing myself for a little more negativity, but I am just overwhelmed by how the warm responses that I received are," she said.
Roys — a businesswoman and an attorney, who also served in the Wisconsin assembly — feels it's important show what it looks like to be a working parent.
"You cannot actually plan what babies are going to do or when," she said. "This is just part of life."
Roys has another daughter, 4-year-old Arcadia, and is step-mom to 17-year-old Erin and 14-year-old Emily. Her younger children join her on the campaign trail as much as possible. And her kids are super popular.
"Everyone is enthusiastic about seeing the baby, pinching the baby, and holding the baby," Roys said, laughing. "She is a very happy and social baby and she loves being held by others."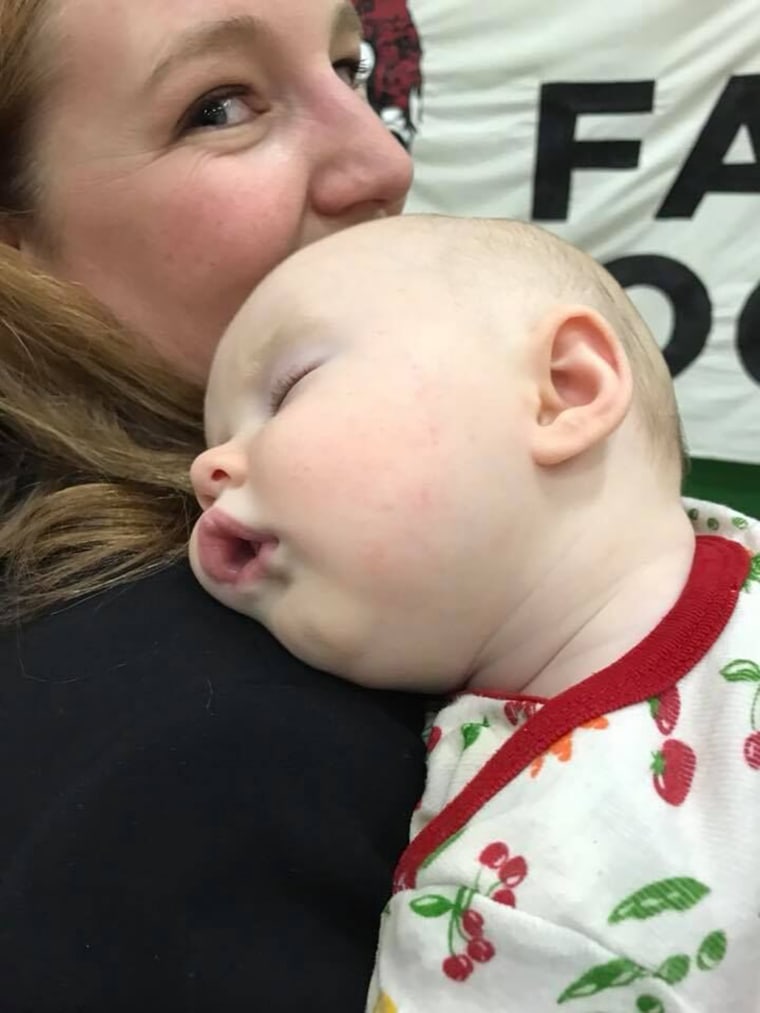 And, Roys likes that her children have a chance to experience an up-close look at democracy. Arcadiua is particularly excited for balloons and celebrations.
"We did a winter parade and she was just over the moon about that. She loves parties. Often when I give a speech or take questions she wants to stand next to me," Roys said.
"I hope that parents of young children really feel encouraged by my experience," she said. "Don't be discouraged that you can't do something because you have kids."