/ Source: TODAY Contributor
She lost her husband in a tragic car accident in August, but Wisconsin mom Kelly Luethe believes he was with her the day of her maternity photo shoot — and that he sent a sign to let her know.
Luethe, 27, was 18 weeks pregnant with their third child when her husband Jarrett, 26, was killed on the last night of a work trip in another state.
"I was texting with him through the whole night up until about five minutes before the accident, when he quit responding," Luethe told TODAY Parents. "I just thought he went to bed or his phone battery died. Never in a million years would I have thought he was involved in an accident, let alone killed."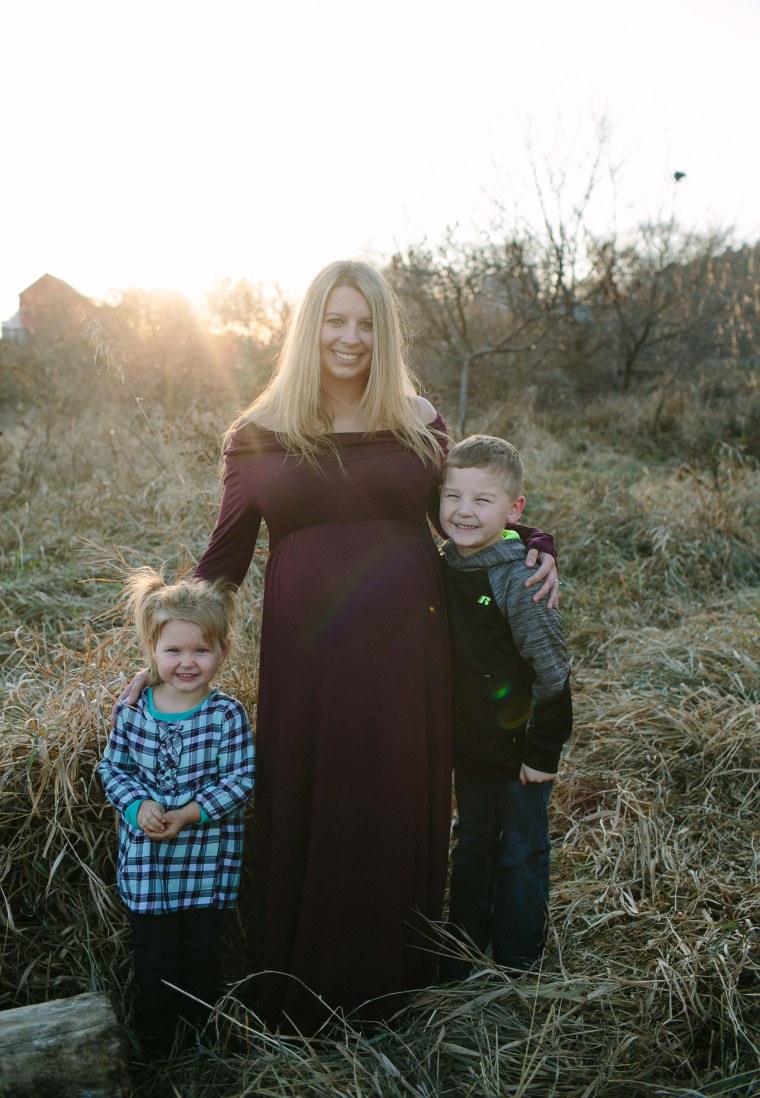 But police officers came to her home in Sparta, Wisconsin, at 2 a.m. to tell Luethe the horrible news. Luethe was left to explain their father's death to Ashton, 6, and Kennedi, 2.
Luethe was supposed to find out the gender of her unborn baby the week after Jarrett's accident. "I decided to keep the appointment even though it was the day after his funeral," she said. With both his mom and hers by her side, Luethe received the news that the baby, due January 25, is a boy. "We screamed and cried with excitement and sadness when the ultrasound tech said it was a boy," she said. "So bittersweet."
She plans to name the baby Jarrett Jr.
Though she debated whether or not to have maternity photos taken, Luethe decided to do it and to have Jarrett photoshopped somehow into the pictures afterward. "I want to include him in any way I can for our family and especially Jarrett Jr., since he will never get to have his dad around," she said.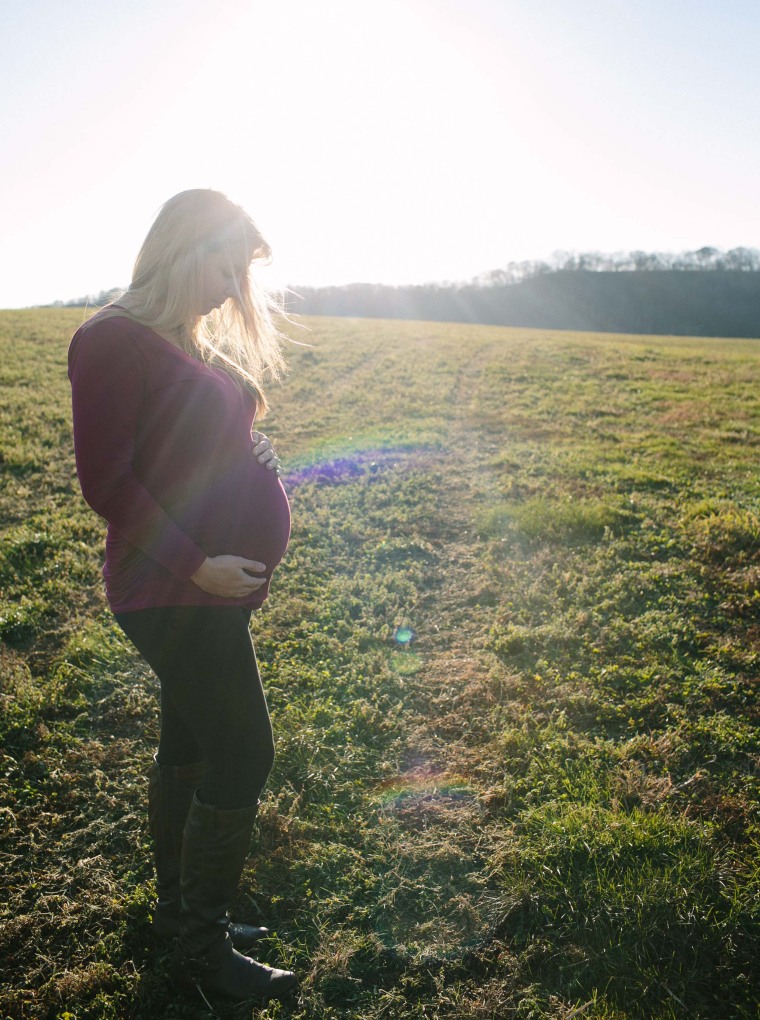 Luethe reached out to photographer Jessica Brandau, a friend from high school who also took pictures at their wedding. The day of the shoot, it was Brandau who realized something special was happening: a rainbow kept appearing in the photos just above Luethe's belly.
"When I first noticed the rainbow during the shoot, I showed Kelly and immediately got goosebumps and teared up when she told me that they had experienced a miscarriage before becoming pregnant with baby Jarrett, making this their 'rainbow baby,'" said Brandau.
Never miss a parenting story with the TODAY Parents newsletter! Sign up here.
"It wasn't until I got home that night and uploaded the photos to my computer that I noticed that the rainbow and 'orbs' were in almost every single photo, even though we had moved around quite a bit during the shoot and even switched locations halfway through," she said. "I know that some will chalk it up to lens flare and light refraction, but in the time that I have been photographing professionally I have never had it show up as prominently — and in every single photo — the way that it did in Kelly's photos.
"I do fully believe that Jarrett was giving Kelly and his babies a sign that he is still with them."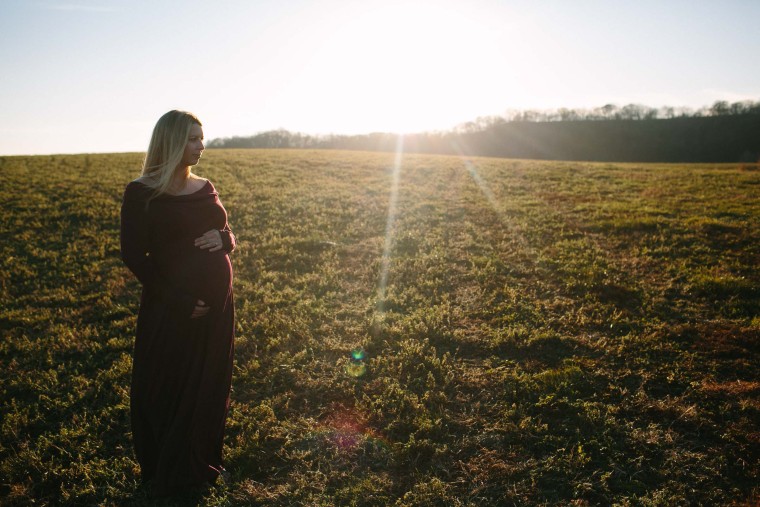 Luethe said she also believes the rainbow was sent by her husband. "I had been longing for a sign from Jarrett since the accident. I was really struggling with my faith because of it," she said. "I feel Jarrett knew I needed this. He would have done anything for me while he was still alive and is proving he still will after he has passed."
The holidays have been "difficult" without her husband, Luethe said. "His physical absence is very noticeable."
But the pictures she has with her special rainbow have helped her endure her grief. "He really was an amazing man. Ask anyone who knew him," Luethe said. "It's still hard for me to comprehend. I probably never will understand it. But to have the feeling of Jarrett watching out for us and the maternity pictures really brings me some peace.
"He is so terribly missed and will be forever loved."